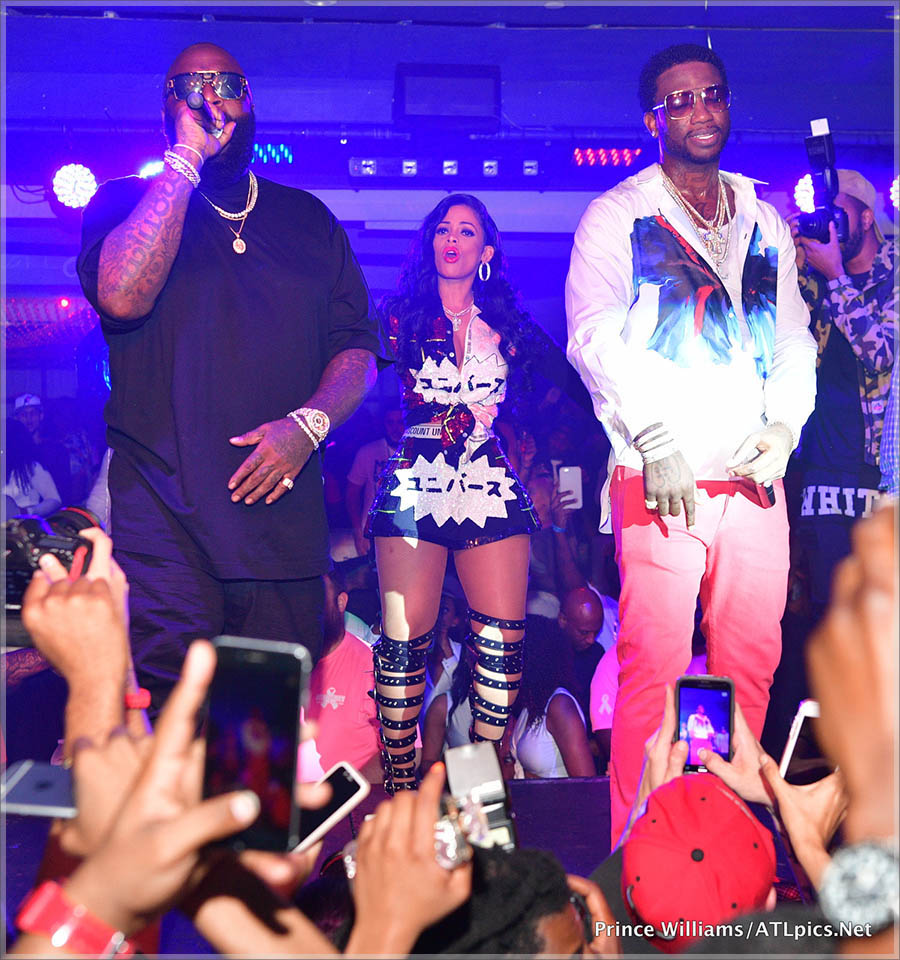 Rap moguls Rick Ross, left, and Gucci Mane performed at Cafe Iguana north of Miami on Saturday. Cafe Iguana is located in Pembroke Pines, Florida.
Photo by Prince Williams/ATLPics.net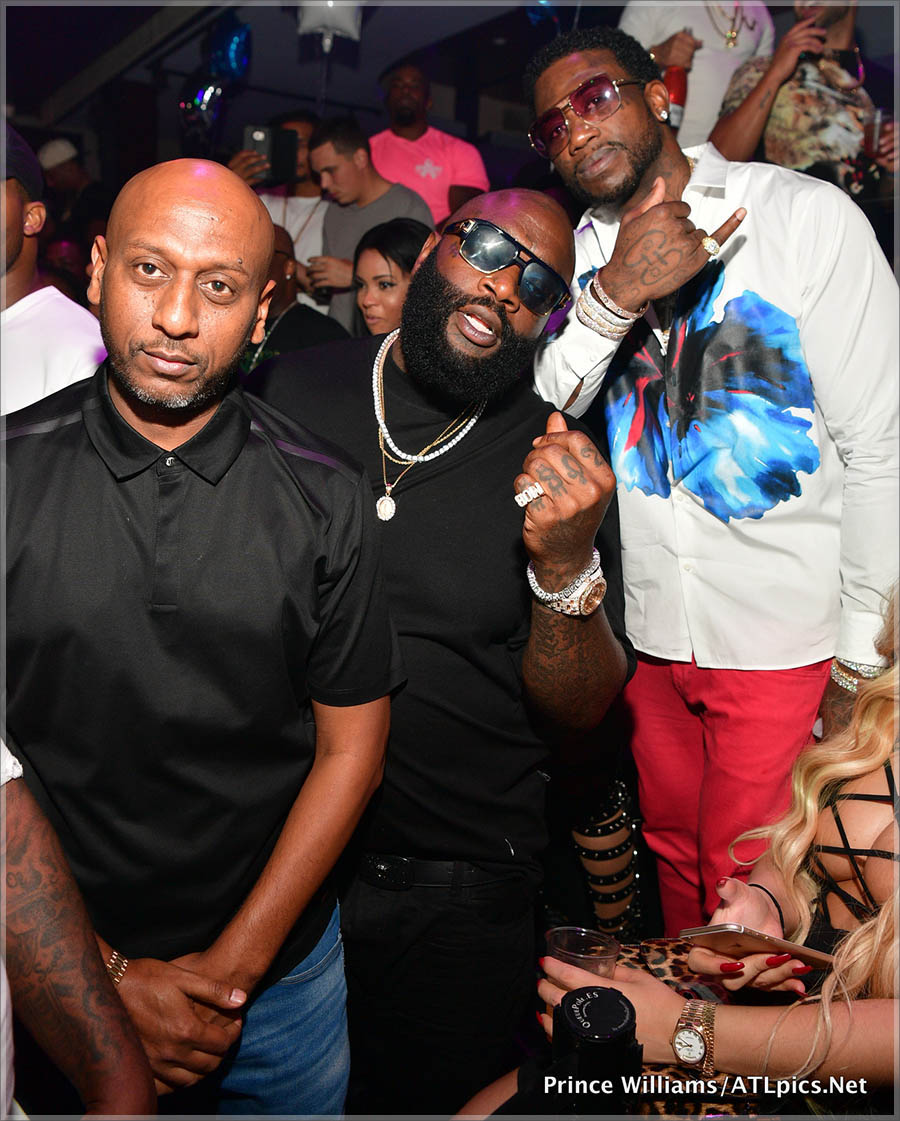 The event was sponsored by AG Entertainment's Alex Gidewon, seen here with Gucci and Rick Ross.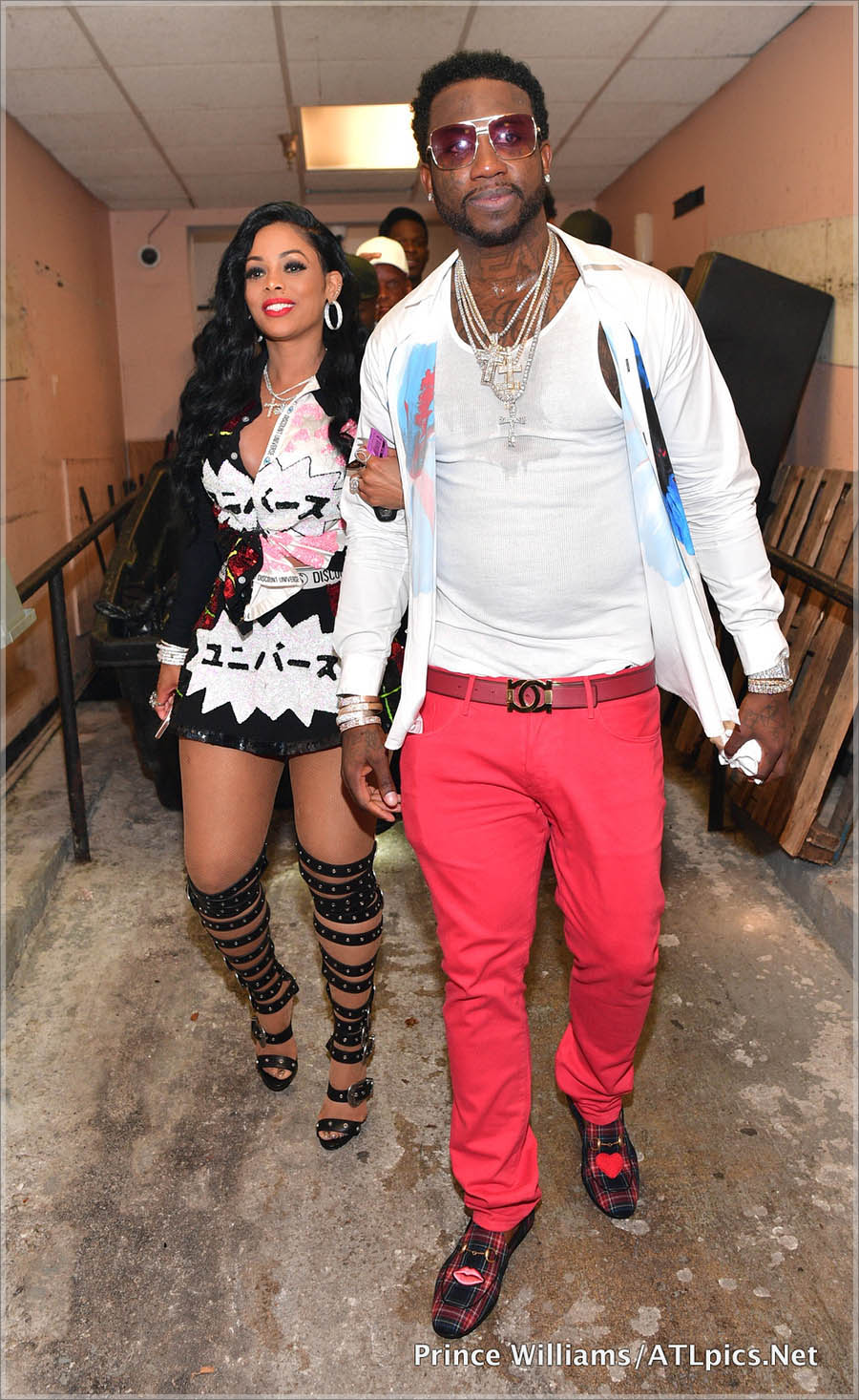 My spy tells me that Gucci and his life partner, Keyshia Ka'oir, had words just after they arrived at the club. I don't know if the story is true or not, but pictures don't lie.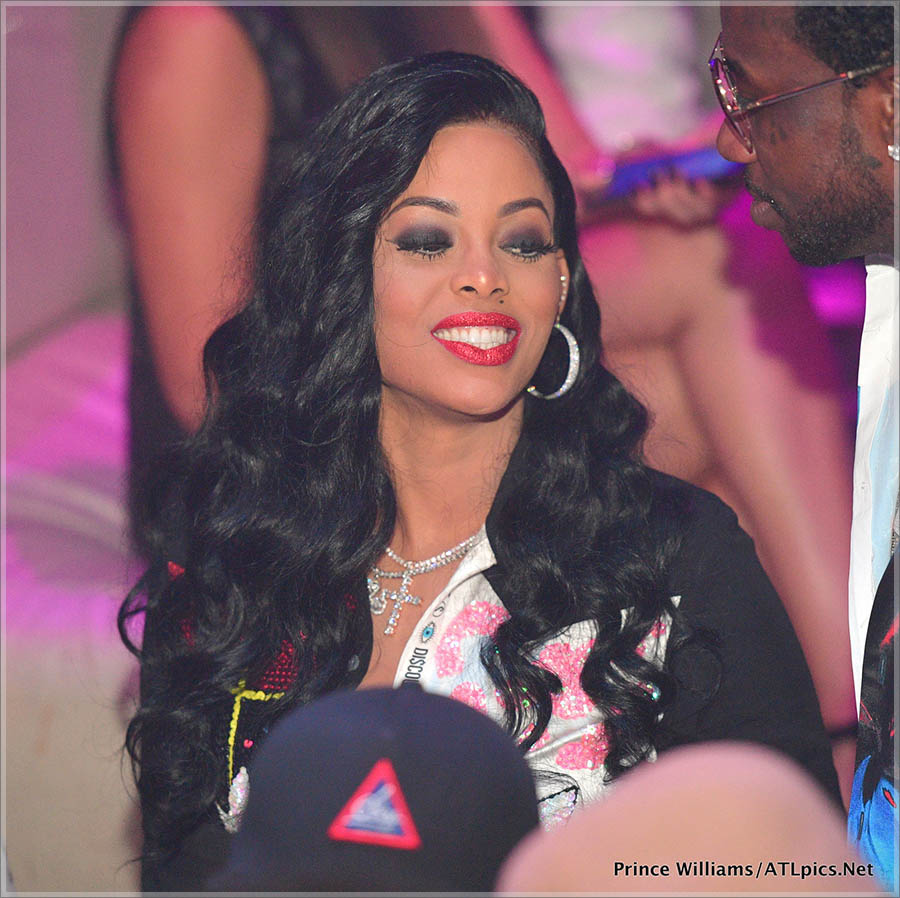 Look at the forced smile on Keyshia's face in this picture. There's trouble on the horizon.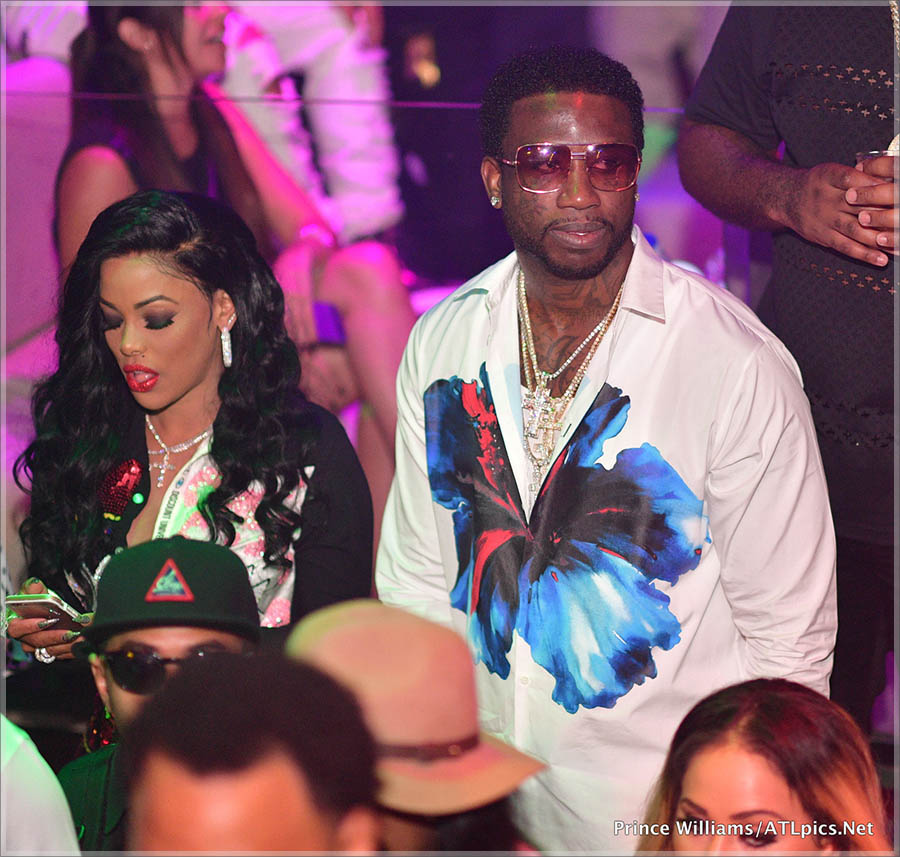 When your chick is shading you in the club, the only thing left to do is holler at the next chick who is ready and willing to step in and take her spot.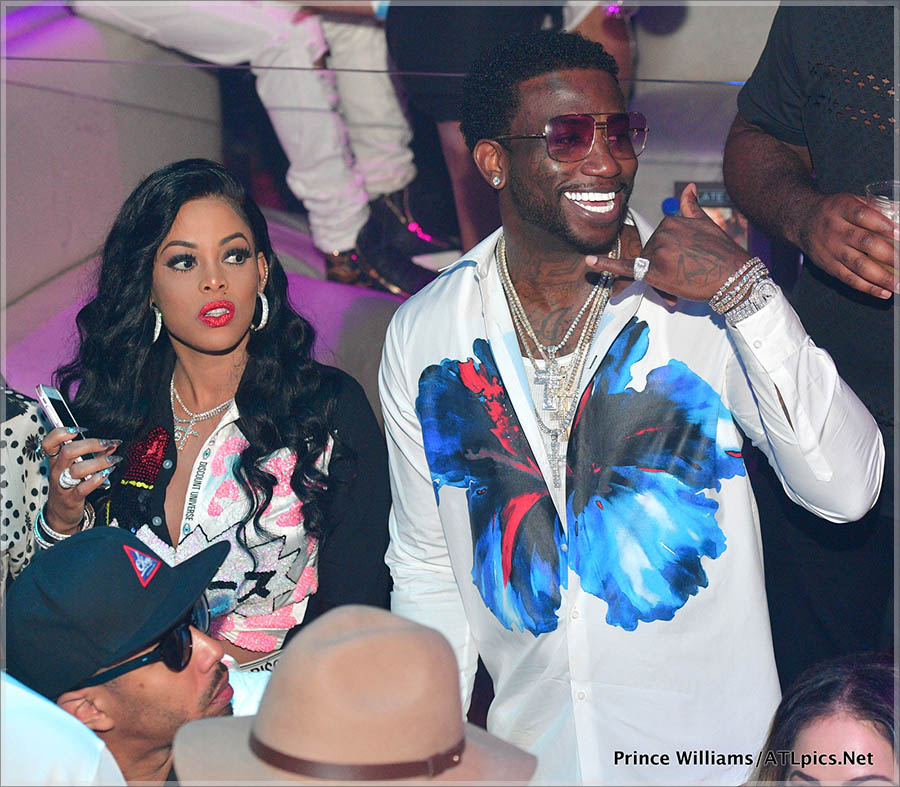 Photos by Prince Williams/ATLPics.net