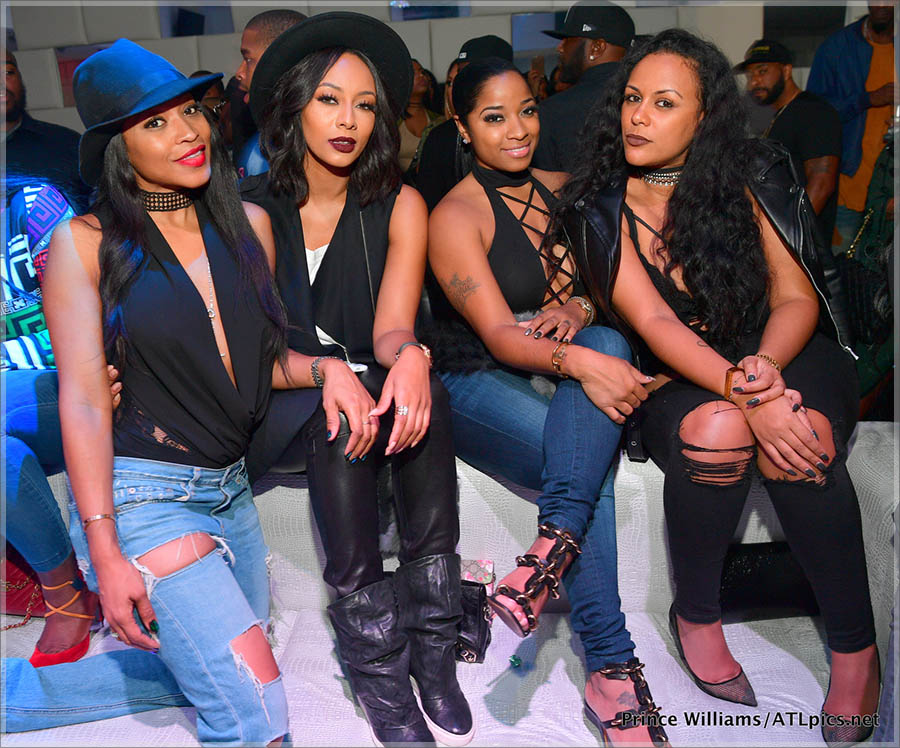 Atlanta promoter Mr. Ruggs is the proud owner of his own nightclub called SL Lounge, aka Sledge Lounge. Ruggs opened his lounge over the weekend. Special invited guests included singer/songwriter Keri Hilson and rapper Meek Mill, who is in town recording his next mixtape.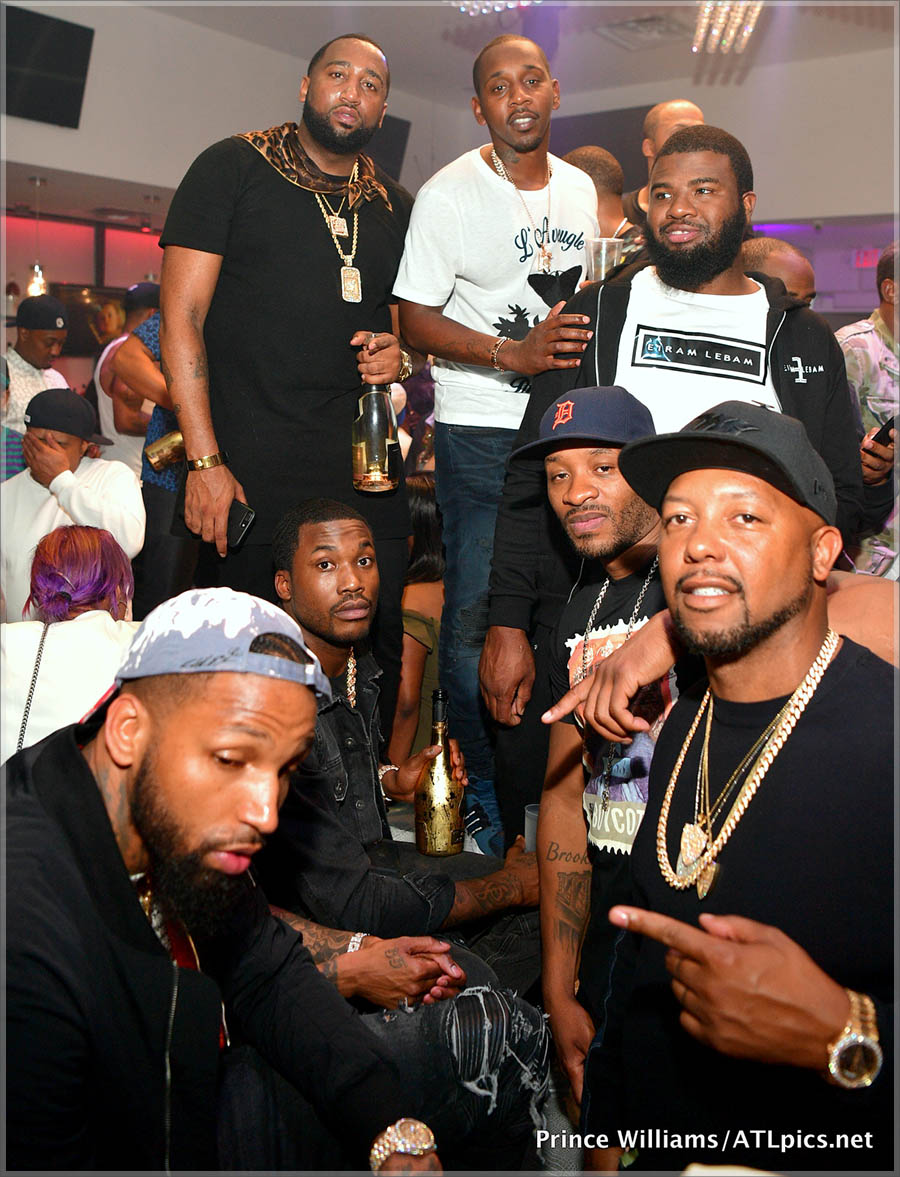 SL Lounge owner Mr. Ruggs, (white t-shirt) poses with Meek Mill and friends. Exclusive Game owner Tee, far right, clothed most of the artists during the Bad Boy Reunion Tour.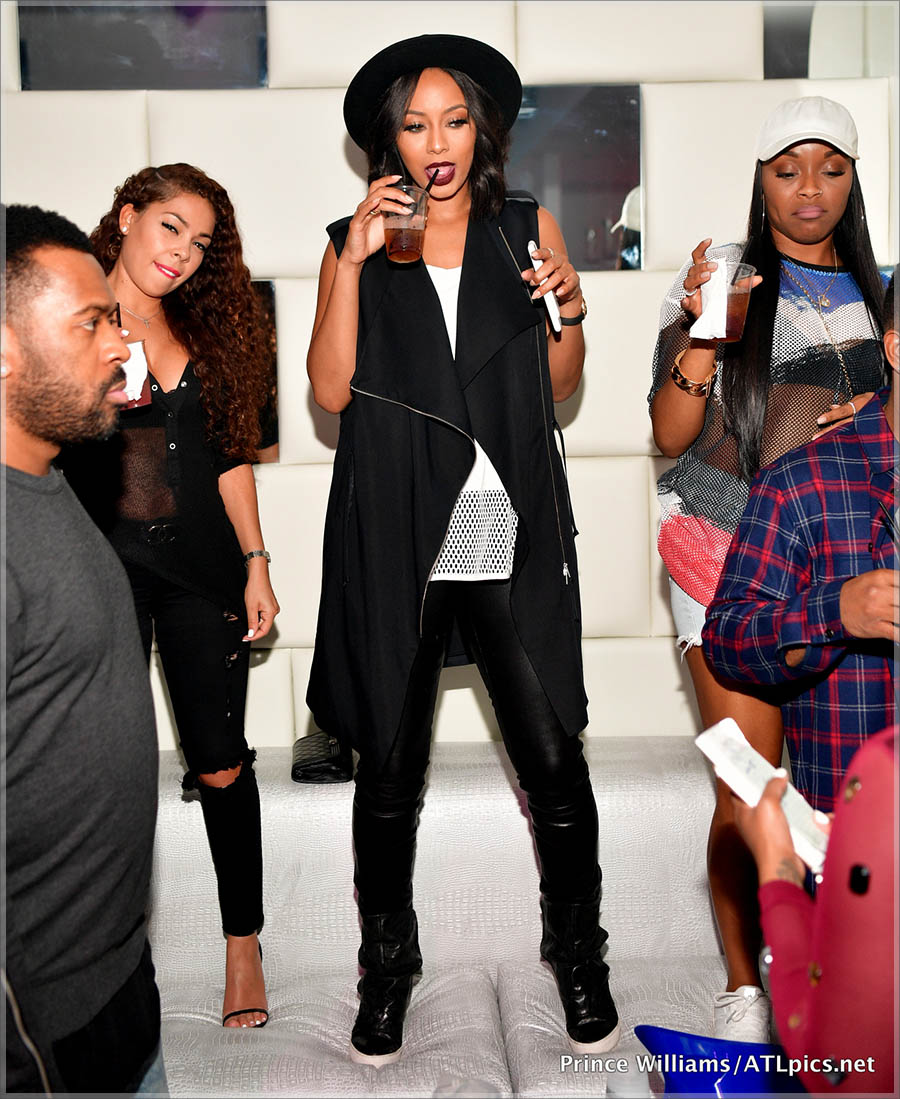 Keri Hilson is currently single, fellas.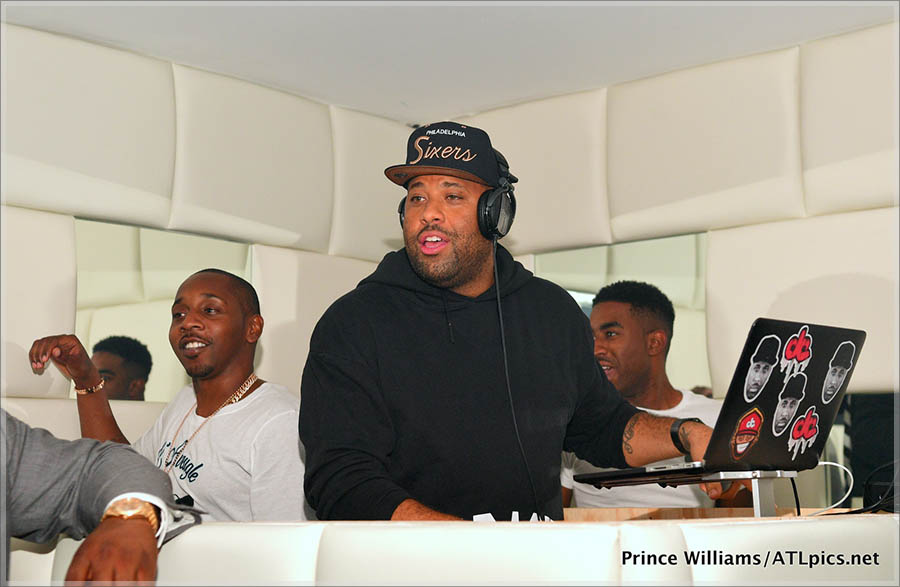 Don Cannon is the house DJ. SL Lounge is located at 4186 Buford Hwy in NE Atlanta. Thanks to celebrity photographer Prince Williams/ATLPics.net for the exclusive pics.
Follow SL Lounge on Instagram: @SLLoungeATL.
Photo by Prince Williams/ATLPics.net