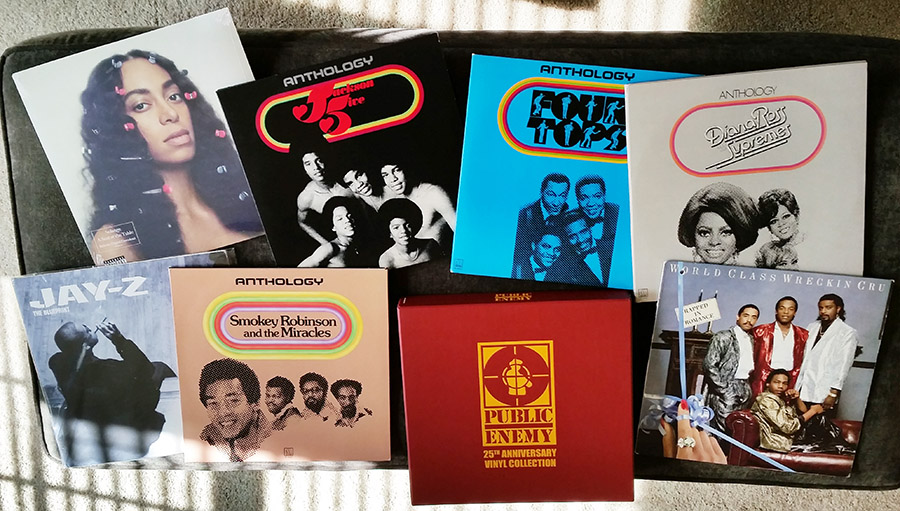 Good news for my fellow audiophiles! Elton John, Quincy Jones and George Clinton have joined forces to curate a new vinyl record subscription service!
The music icons will oversee Experience Vinyl as artist-curators, alongside rapper Talib Kweli and John Lennon's son, Sean Lennon.
Subscribers will be sent their chosen artist-curator's favorite albums, a personalized commentary, and a list of their ten favorite albums.
The subscription fee is $30 a month, and proceeds from the subscriptions will benefit their artists' chosen charity. Elton's profits will fund his AIDS Foundation. The service will launch in April.
WENN.com -- Experience Vinyl's founder Brad Hammonds told Billboard magazine that his long-held love of vinyl records inspired him to create the service.

"Experience Vinyl is a different kind of subscription service and a dream for any vinyl lover," he said.

He added, "Who better to send you great music each month than artists themselves? It's an honor to work with some of the greatest musicians of all time, and we're excited to share their personal and meaningful picks with all of you."

Members will also receive invitations to special concerts and be entered into draws for special trips.
For those of you who live in Atlanta, Fantasyland Records is located at 360 Pharr Rd NE, Atlanta, GA. They have a massive collection of vinyl and memorabilia. Also, Amazon.com has a diverse collection of vinyl to suit every music consumer.
Pictured above is a small sample of your auntie's record collection.