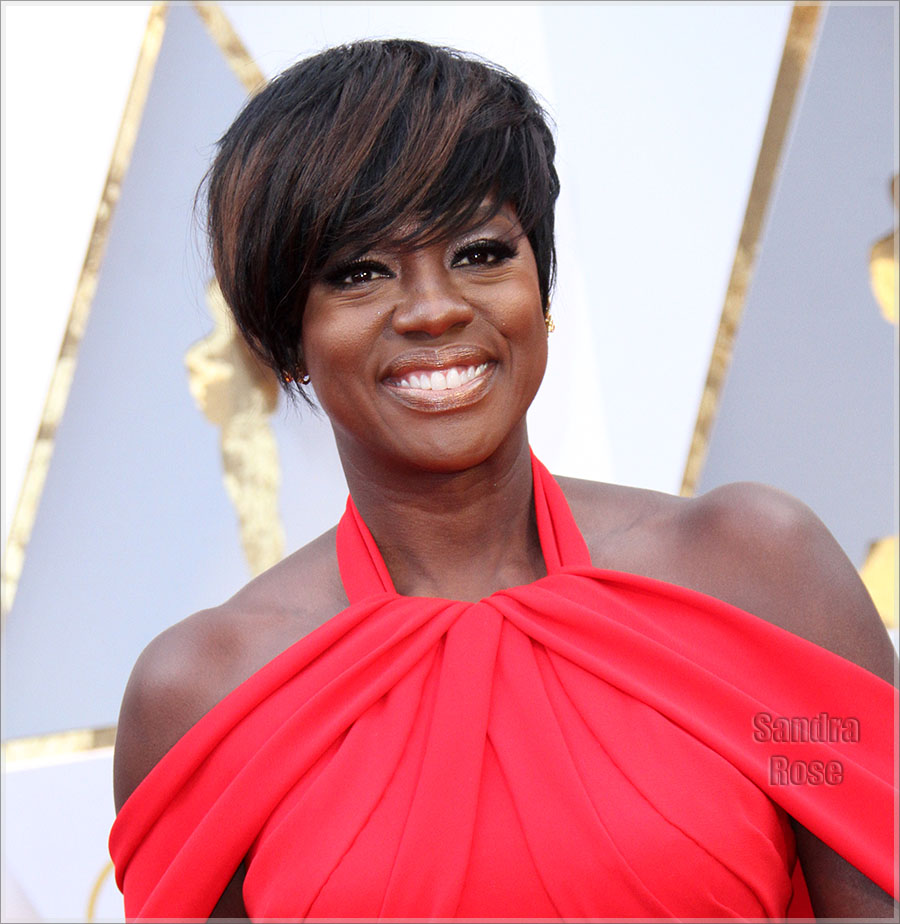 Viola Davis finally won an Oscar for Best Actress in a Supporting Role for Fences. The 51-year-old Golden Globe winner's competition included Hidden Figures' star Octavia Spencer, Lion's Nicole Kidman and Moonlight's Naomie Harris.
Davis, who was heavily favored to win, wore a custom crimson red Armani Privé gown.
"I became an artist -- and thank god I did -- because we are the only profession that celebrates what it means to live a life," Davis gushed during her acceptance speech. "Here's to August Wilson, who exalted the ordinary people," she said, referring to the playwright who wrote the Broadway play Fences.
In a guest appearance on Jimmy Kimmel Live!, Davis compared not winning an Oscar to "falling from a 100-story building".
"You know I've been the odds-on-favorite to win before and did not? And it's devastating," she told Kimmel, who hosted the 2017 Oscar Awards. "Yes it makes it worse! You're sitting there and you're like, 'OK, I'm the odds-on favorite, OK,' and then your name is not called. It's like falling from a 100-story building as opposed to if you know you're losing it's like falling from a one-story building."
Davis told Kimmel she is experienced at writing acceptance speeches. "You want me to help you for (the) Oscars?" she joked.
Congratulations to Viola.
Photos by Adriana M. Barraza/WENN.com