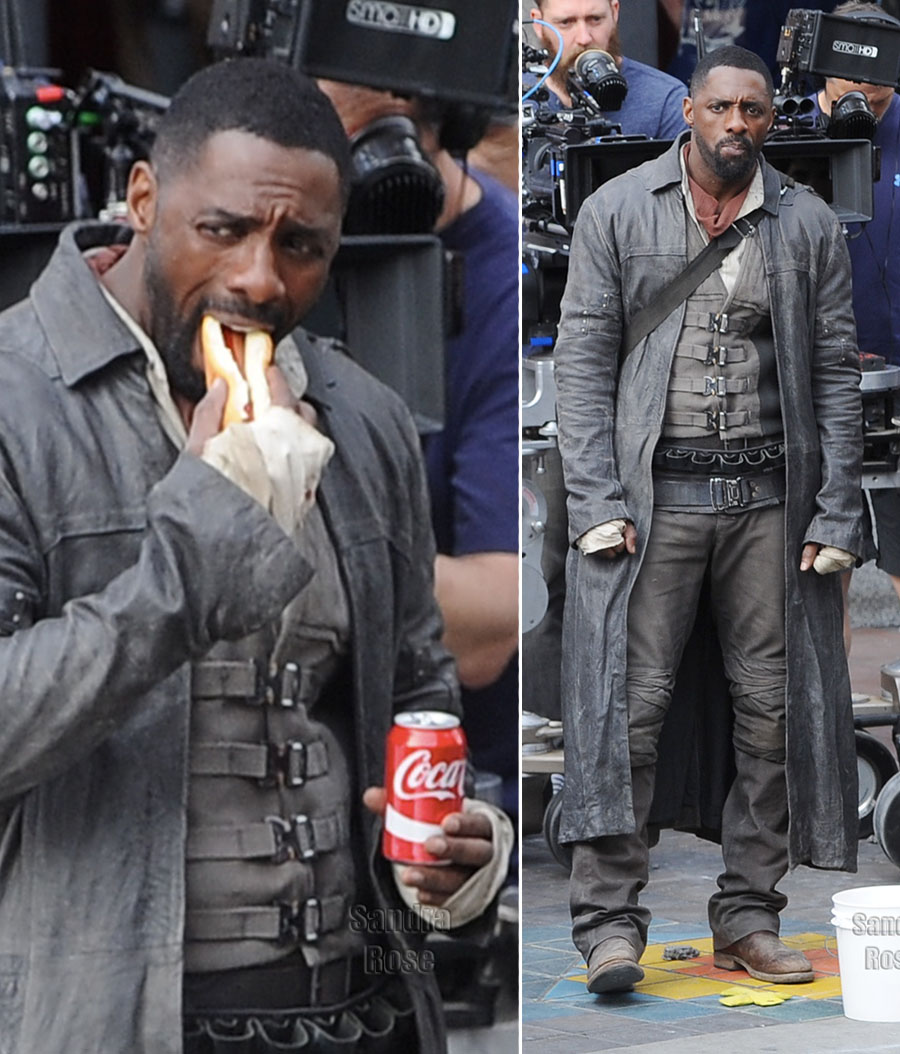 British actor Idris Elba was seen crossing the street after taking a break on the set of his new action movie 'The Dark Tower' in downtown Los Angeles. The 44-year-old part-time DJ was spotted wolfing down a hot dog and drinking a sugary beverage. The entire block was shut down for the film shoot. Someone said he borrowed his outfit from Kanye West's new line, but I don't know if that's true.
Photos by WENN.com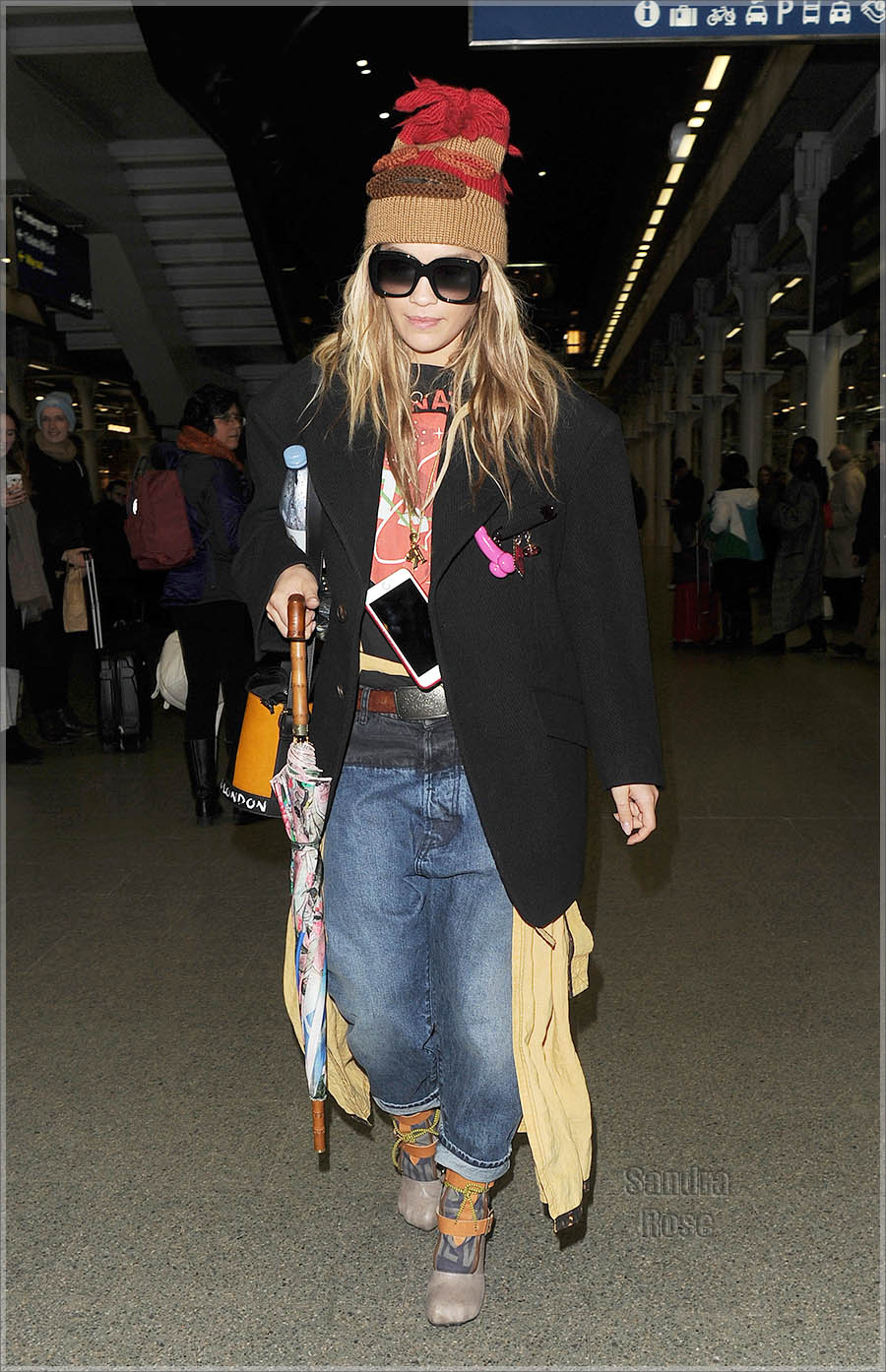 British chanteuse Rita Ora was seen arriving at Kings Cross in London after attending Paris Fashion Week in Paris, France. Rita dressed like a stylish hobo or bag lady as we say in America. The 26-year-old "Hot Right Now" singer accessorized her eclectic outfit with a pink penis pendant.
Photos by Will Alexander/WENN.com
Musician Pharrell Williams wore a surgical mask at Charles de Gaulle Airport in Paris over the weekend. Rumor has it that he went under the knife again. He still looks great for a 43-year-old father-of-4. Men are just as vain as women when it comes to preserving their youth.
Photos by WENN.com
Celebrity spawn Willow Smith and Jaden Smith were seen arriving at Charles de Gaulle Airport in Paris, France where they attended Paris Fashion Week. The 2 kids practically raised each other while their A-list parents, Will and Jada Pinkett-Smith, focused on their movie careers.
Photos by WENN.com
Heyyyy! Odell Beckham Jr. and model Bella Hadid attended the Yohji Yamamoto Womenswear Fall/Winter 2017/2018 runway show as part of Paris Fashion Week at Palais de Tokyo in Paris, France.
Photos by WENN.com
Actor Bruce "Caitlyn" Jenner, Kendall Jenner's father, was spotted getting into his Porsche sports car after dining with friends at Robert DeNiro's Nobu Japanese Restaurant in Los Angeles. Would you men have a problem opening the car door for another man?
Photos by WENN.com