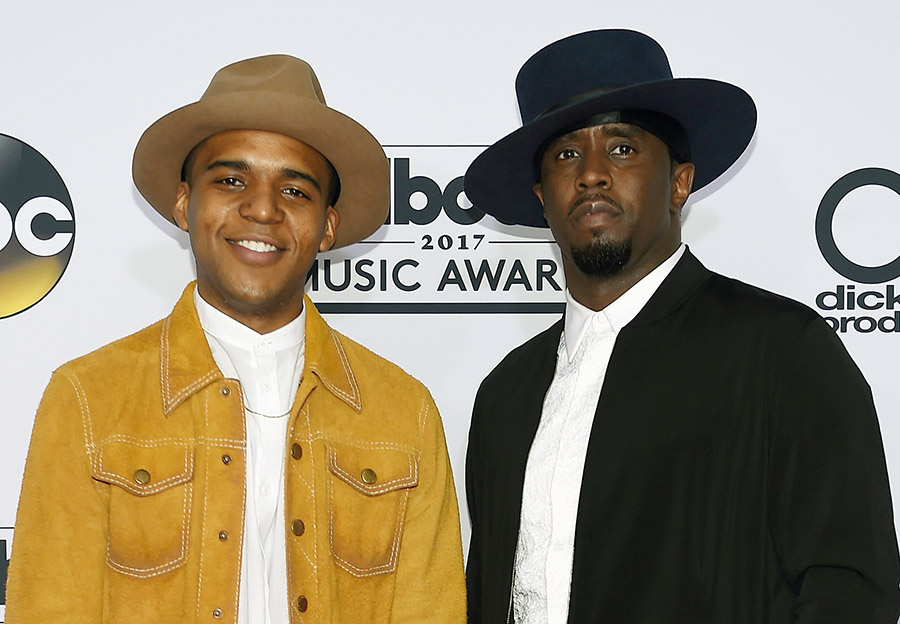 C.J. wallace, spawn of rap icon The Notorious B.I.G. says it was "inevitable" he would follow in his father's footsteps to blaze his own trail as a hip hop artist.
Born Christopher Jordan Wallace to Biggie and studio singer Faith Evans, CJ was just a baby when his father was gunned down in 1997 at the age of 24.
Now 20, CJ and his younger half-brother, Joshua Jahad Russaw, formed a rap duo. Russaw is the son of Evans' ex-husband, record exec Todd Russaw.
"At a young age I always knew I wanted to do music, it was inevitable," Wallace told London's Evening Standard newspaper. "My family have always had my back, whatever I've wanted to do they've supported. They were always giving me advice on what to do and how to go about things."
Wallace insists being the rapper's son doesn't put pressure on him to succeed. Being Biggie's son "ends up being fuel for me, that's my advantage," he said.
Wallace, who portrayed his father in 2009 biopic Notorious, joined rap mogul Sean "Puffy" Combs onstage at the 2017 Billboard Music Awards on Sunday to celebrate what would have been his father's 45th birthday.
"I know my father's looking down on all of us tonight," he said. "My sister and I will continue to carry on his memory with tremendous pride and live my life by his words."
Photos by David Becker/Getty Images