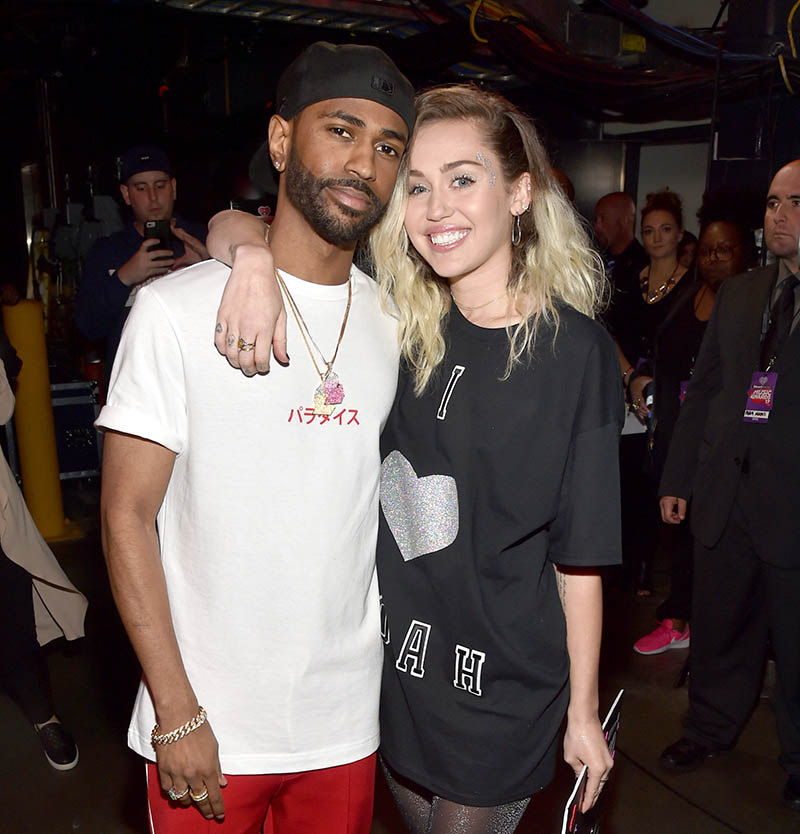 Miley Cyrus may have hammered the final nail into hip hop's coffin. The 24-year-old Tennessee native has given up rap/hip hop for good. In a cover interview for Billboard magazine, Cyrus said rap music's "sexually explicit" lyrics about women "pushed me out of the hip-hop scene a little."
Miley is pictured above with rapper Big Sean in a photo dated Mar. 5, 2017.
Naturally, she was dragged on social media -- particularly Black Twitter -- for speaking her mind. The backlash led Cyrus to try and clear up her statements on Instagram.com.
"So, to be clear I respect ALL artists who speak their truth and appreciate ALL genres of music," Cyrus wrote. "I have always and will continue to love and celebrate hip hop as I've collaborated with some of the very best!"
But, she added, "At this point in my life I am expanding personally/musically and gravitating more towards uplifting, conscious rap!"
"I feel the younger generation needs to hear positive powerful lyrics!" she wrote.
Cyrus says she hasn't touched marijuana or drink in three weeks -- the longest she's every gone.
Cyrus is credited with helping to ruin singer Robin Thicke's marriage to actress Paula Patton after "twerking" with the father-of-one on the 2013 MTV Music Awards.
Photo by Frazer Harrison/Getty Images