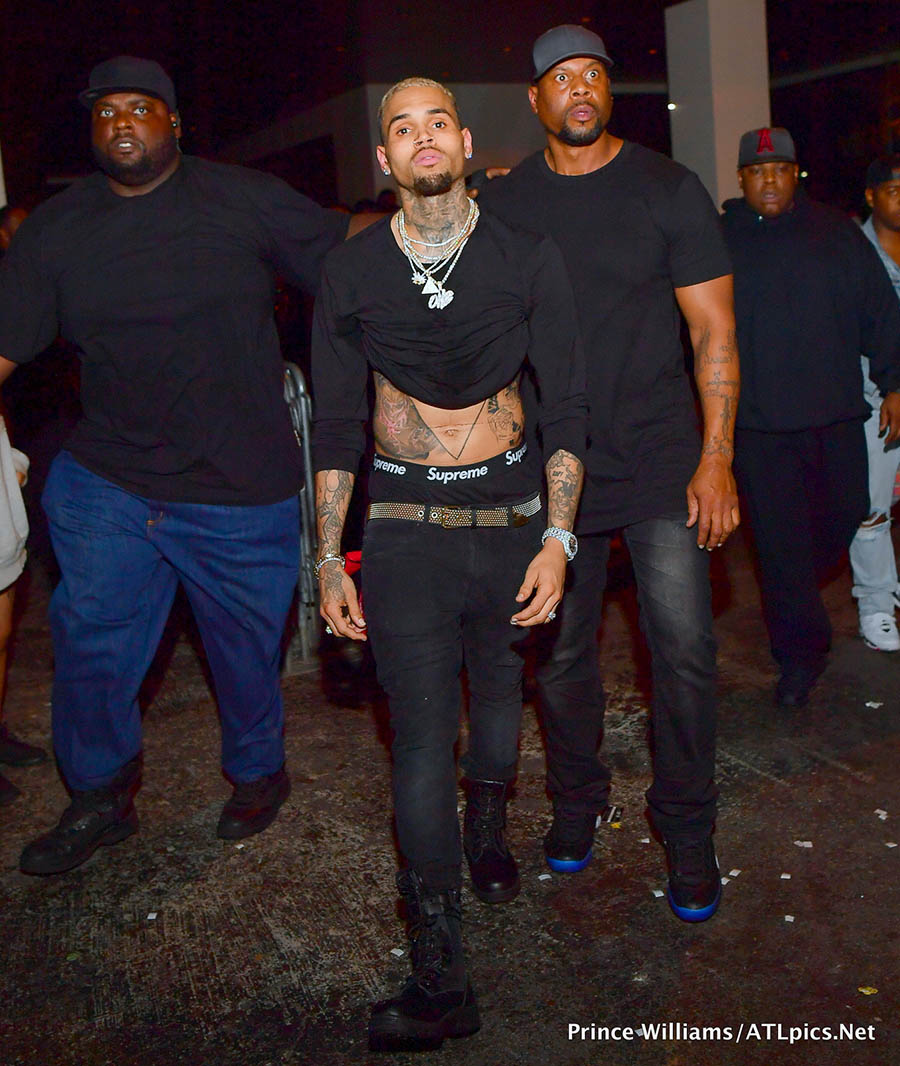 Black A-listers Chris Brown, Fabolous, 2 Chainz, Migos, Polow Da Don, Meek Mill, T- Pain, Young Buck, OT Genasis, and more attended Chris Brown's Party Tour after party at Compound in Atlanta on Tuesday. The party was sponsored by Alex Gidewon of AG Entertainment.
Photos by Prince Williams/ATLPics.net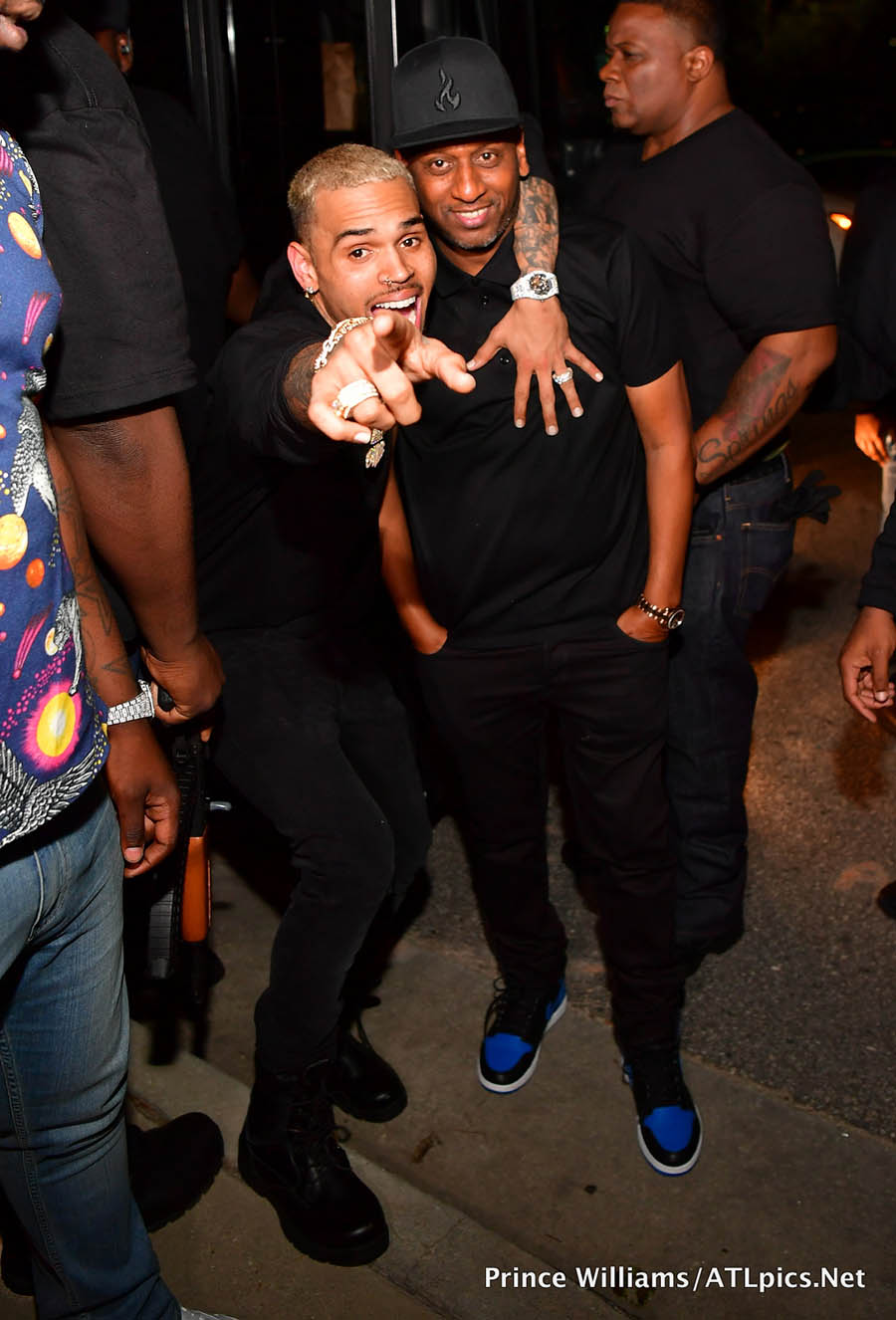 Remember when Brown allegedly beat down a nightclub photographer a few weeks back? That's because the photog wasn't well-connected like celebrity photog Prince Williams. Everybody loves Prince! Brown is seen here posing with Alex Gidewon.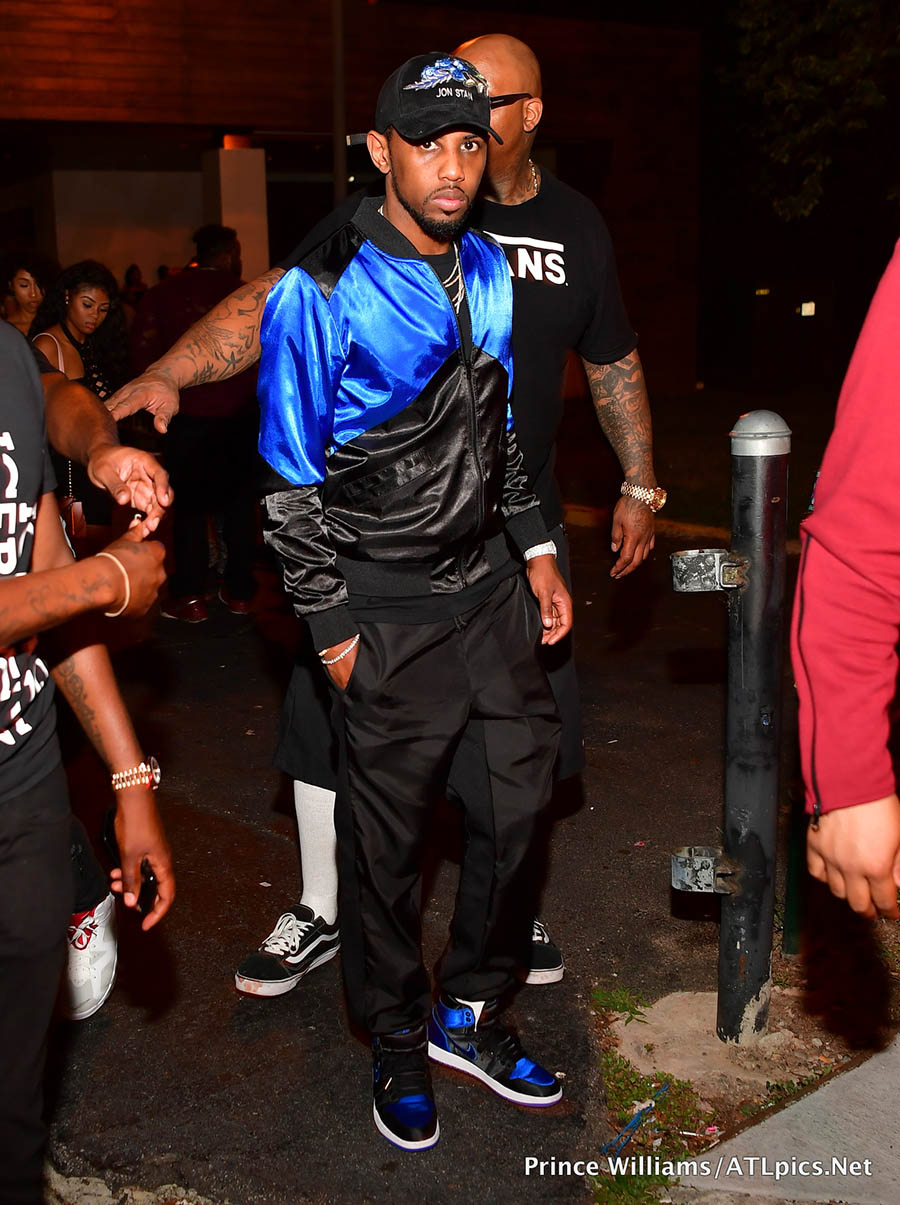 Rapper Fabolous is always color coordinated.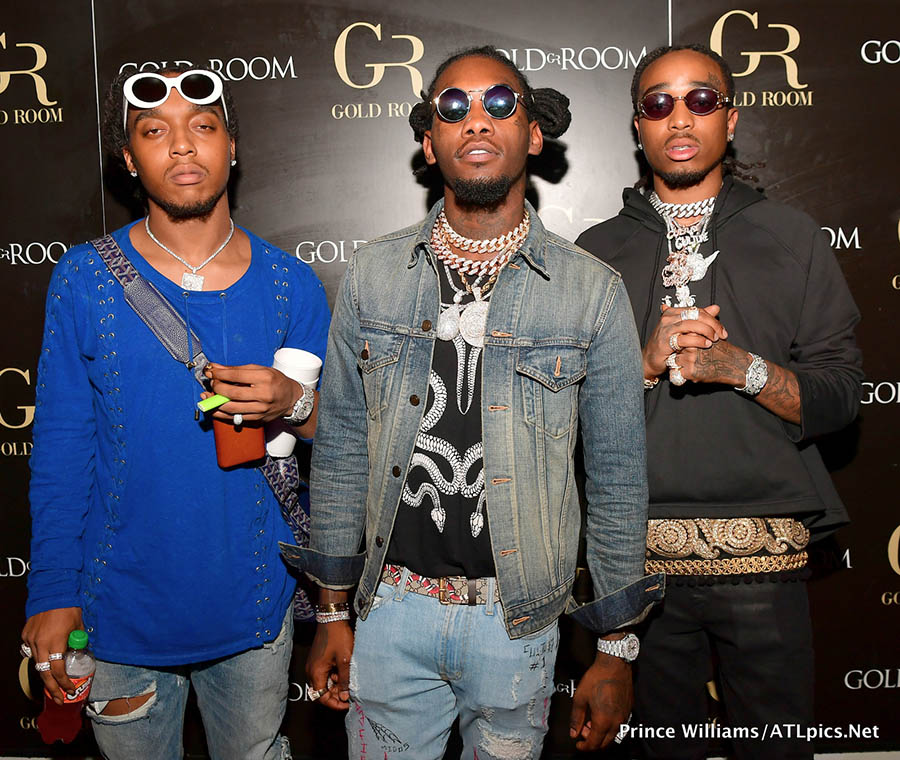 Rap group Migos complimented their wildly expensive Gucci, Versace, and Goyard brand names clothing and bags with custom handcrafted jewelry from Atlanta's Icebox Jewelry.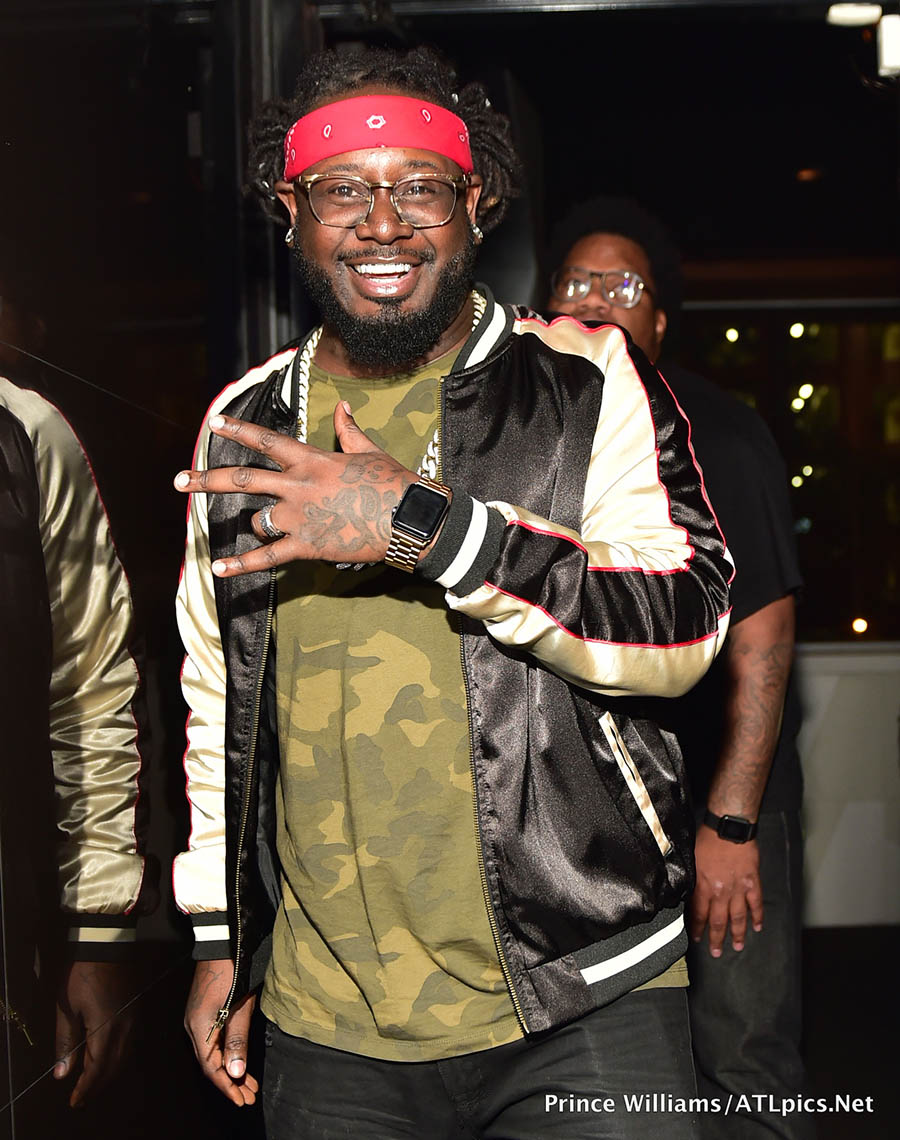 It's good to see T-Pain looking happy after the loss of his niece last year.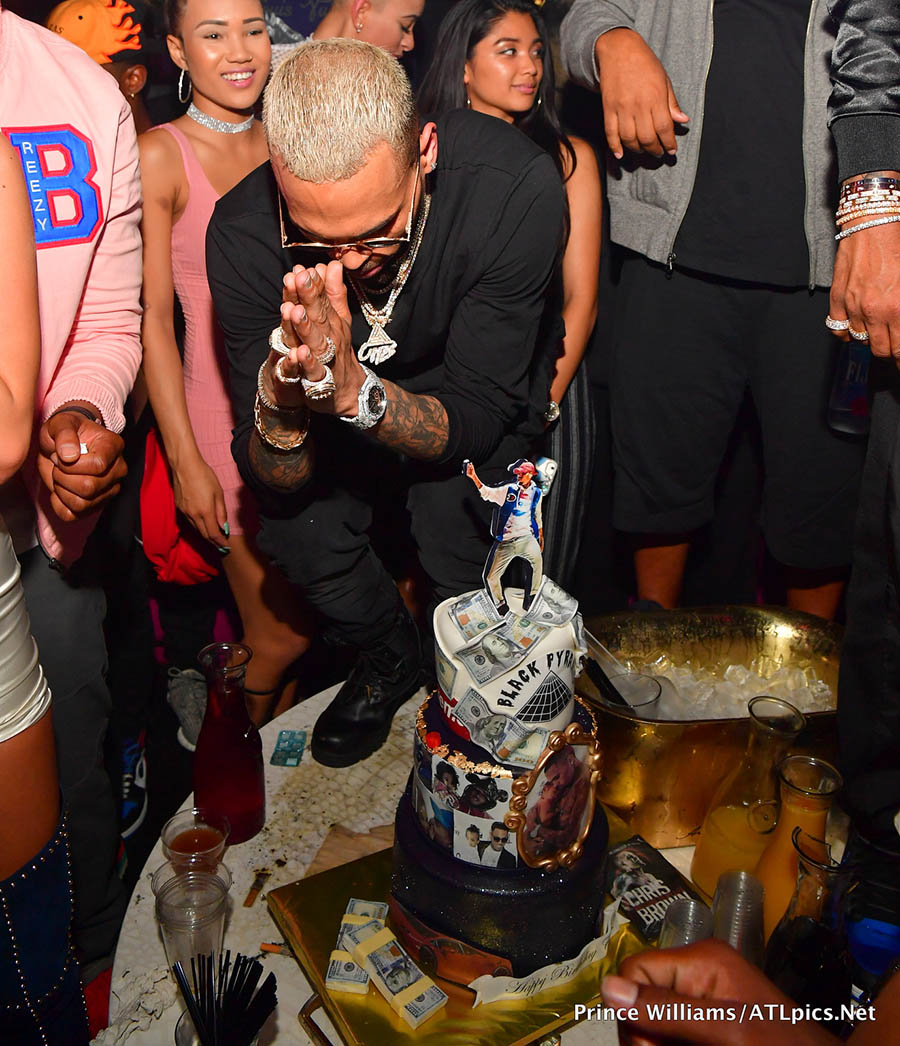 Caking. Chris Brown prays over his custom cake covered in Benjamins icing.
Photos by Prince Williams/ATLPics.net