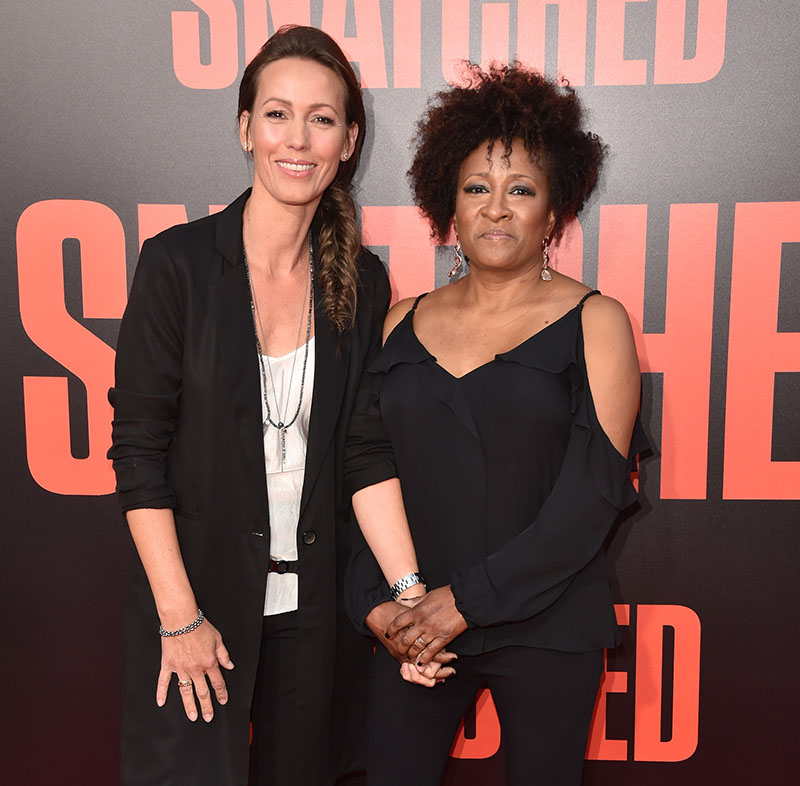 Comedienne Wanda Sykes says she prefers "nice white lady hair" to natural black hair because black women are too angry and confrontational.
Sykes, 53, made the controversial statement on Tuesday's Wendy Williams Show.
The openly lesbian actress, who is "married" to a white woman, cracked a joke about flying on Southwest airlines. Sykes said she inadvertently grabbed a fistful of hair from the passenger in front of her when she grabbed the headrest in front of her seat to stand up.
"I grabbed a fist full of hair and I said to myself, 'Please let this be nice white lady hair and please don't let this be some angry black natural woman hair. Please let it be that soft silky.' My nightmare would have been an angry black woman with baby powder on her chest. If you see baby powder on her chest you know its going down. She will fight you."
Even though Sykes was joking, they say there is a kernel of truth in every joke.
Sykes is pictured above with her life partner Alex Sykes, who has the silky, good hair she prefers.
Photo by Alberto E. Rodriguez/Getty Images