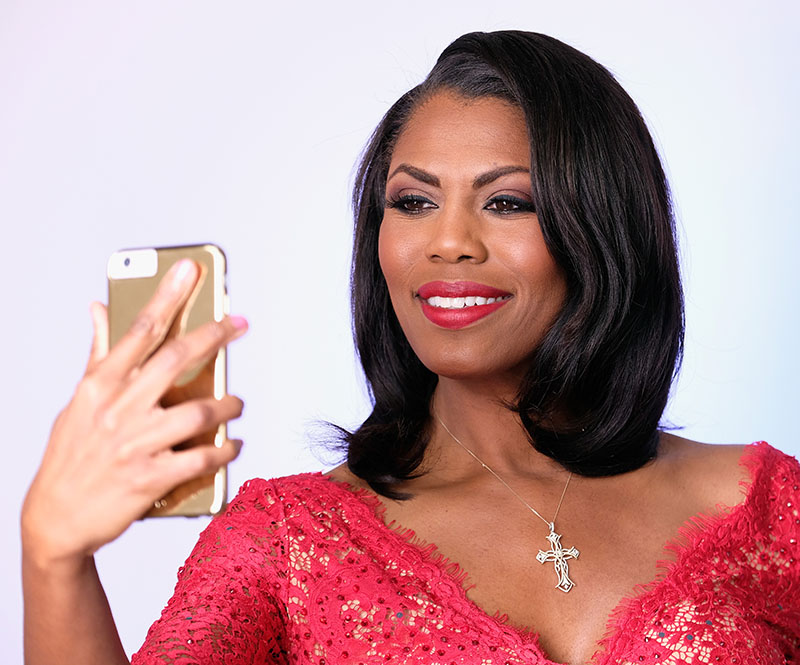 The Congressional Black Caucus declined an offer to meet with President Donald Trump after his White House aide Omarosa Manigault signed the invitations as "the Honorable Omarosa Manigault".
Manigualt sent an invitation last week to all 49 members of the CBC, inviting them to visit the White House to meet with the president, according to Politico.com.
"As requested by the President, we would like to schedule a follow-up meeting with the entire membership of the Congressional Black Caucus to discuss issues pertinent to your members," the invitation read.
The Caucus members, who first met with Trump in March, told Politico they don't believe Manigualt has earned that title.
"No one wants to be a co-star on the reality show," a Democratic aide said of the former 'Apprentice' reality TV star.
Manigault's duties as the Director of Public Communication in the Office of the Public Liaison includes outreach to the black community.
But the group says Manigualt has done little to raise their issues with Trump, and they note that Trump's budget proposal didn't include funding for historically black colleges and universities.
Photo by Frazer Harrison/Getty Images