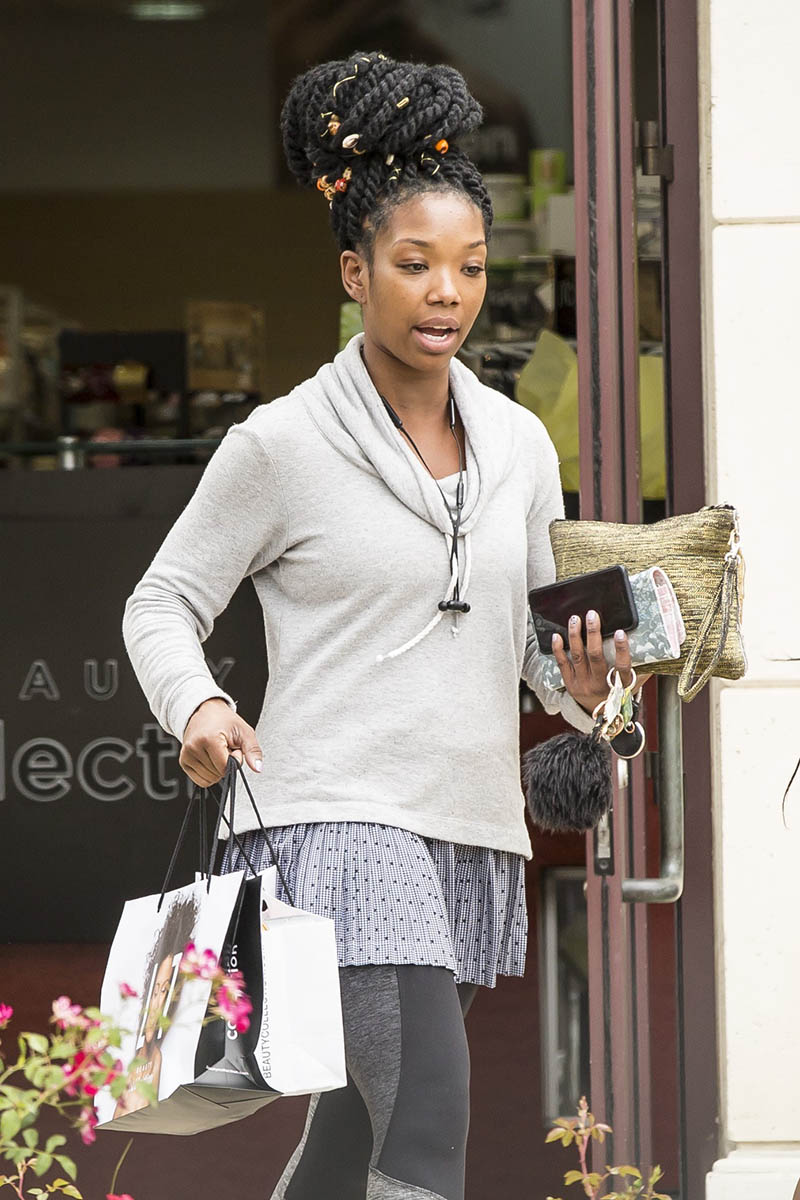 Actress/singer Brandy Norwood collapsed on a Delta Airlines passenger jet early Friday. Law enforcement sources tell TMZ Brandy was on a flight from LAX to JFK when she passed out before the plane left the gate.
Flight attendants cared for the ailing 38-year-old singer while Delta contacted L.A. City Fire Dept. Brandy was fully awake and alert by the time paramedics arrived. She was transported to a local hospital to be evaluated.
The news sparked renewed rumors that Brandy is pregnant with her 2nd child. Last month the singer teased her Instagram followers by posting a photo and a cryptic message that suggested she was pregnant by her current boyfriend Sir the Baptist, who is said to be married with children.
Brandy later updated her Instagram page denying a pregnancy.
Photo by IXOLA/Backgrid