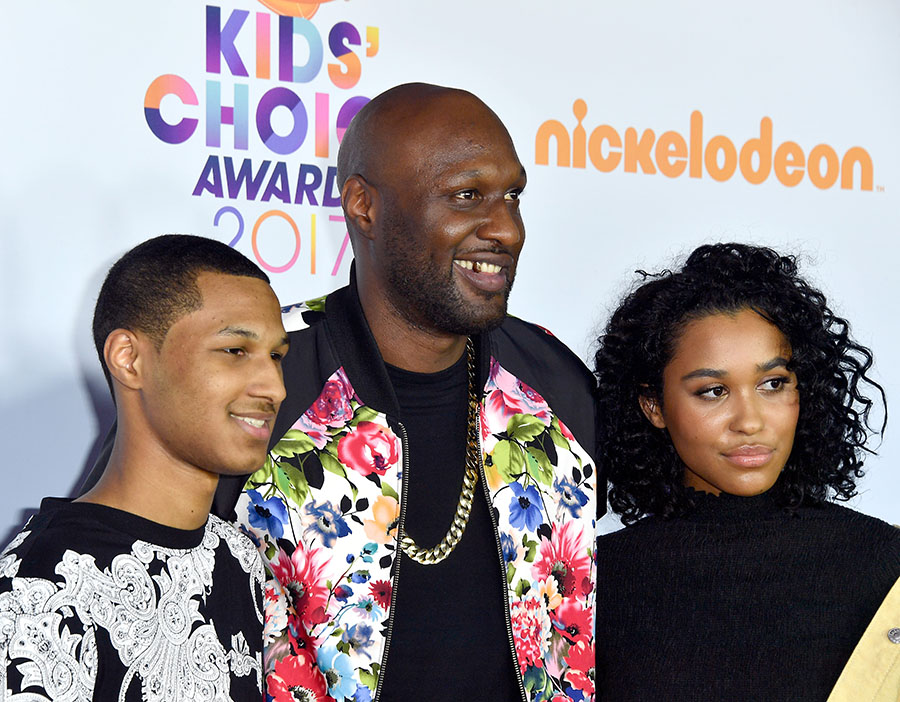 Lamar Odom's daughter Destiny Odom says she struggled to make peace with Khloé Kardashian after she and Odom married in 2009. Destiny, pictured above with brother, Lamar Jr. and Odom, said her father and Khloé had a "toxic relationship".
"I feel like we tried," Destiny, 18, told People magazine of her attempts to like Khloé. "I tried for my dad. I wouldn't say it was a matter of my dad loving Khloé more than me. I think that my dad has an addictive personality, so he was addicted to the attention he got with Khloé more than me. It was a very toxic relationship."
Destiny said she was taunted in school when her father's romance with Khloé went public.
"The bullying started when he married Khloé," she said. "There were regular snide comments at school. And when his addiction became public, then it became a social media thing. Even people that I thought were my friends were saying stuff on social media. It was humiliating."
Destiny said her father's addictions caused him to miss important milestones in her life such as her graduation from high school.
"When you see everyone with their mom and dad, it's like, 'I wish I could have these moments with my dad here,'" she said.
After Odom recovered from his near-death experience at a Las Vegas brothel in 2015, Destiny participated in a family intervention to force him into drug rehab.
"I basically gave him the ultimatum that it was rehab or me not speaking to him anymore," Destiny said. "I think that hit him really hard."
Although they've never been close, Destiny said her relationship with her father is improving. She said they exchange text messages but they haven't seen each other in three months.
"Two years ago he was completely in denial about using drugs," she said. "Now he's a lot more open, and he's a lot more apologetic. I feel like we're trying to get our communication going, but it's definitely one step at a time."
Photo by Frazer Harrison/Getty Images