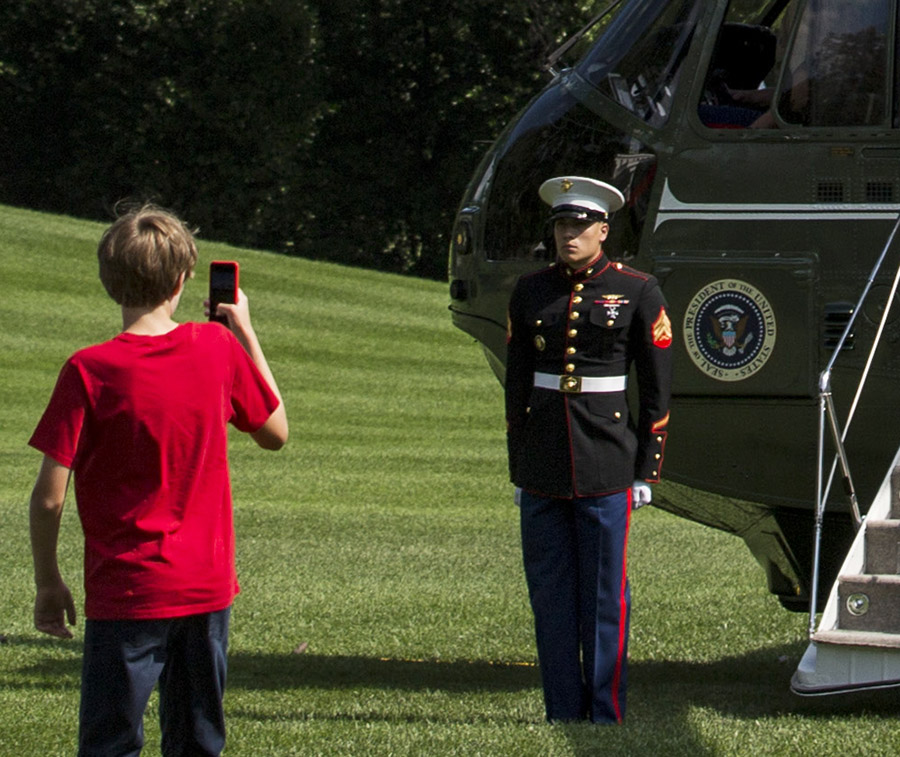 President Donald Trump and First Lady Melania Trump made their first visit to Camp David for Father's Day. After the first family returned home to the White House, First Son Barron Trump, 11, snapped a photo of the Marine guard who saluted him as he stepped off Marine One. 5-foot-11 Barron is the first boy to live in the White House in over 50 years.
Photo by Zach Gibson/Getty Images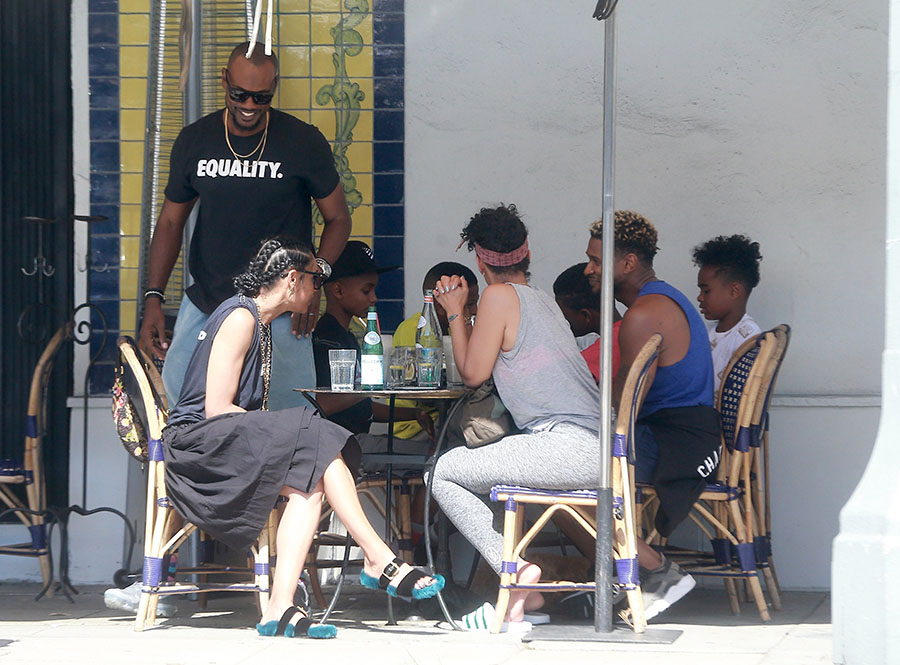 R&B crooner Usher Raymond, 38, spent Father's Day at Esther & Carol Bistro restaurant in NYC with his wife Grace Raymond, 48, right, and his sons Naviyd Eli, 8, and Usher Raymond V, 9. They were joined by Usher's in-laws (Grace's sister and her children). It was a family affair at Esther & Carol, as Usher was "in total dad mode," laughing and enjoying family time. An earlier post named the wrong city.
Photo by SL/Terma/Backgrid
Former underwear model Gabriel Aubry took his 9-year-old daughter Nahla Aubry grocery shopping in Los Angeles on Father's Day.
Photo by WENN.com