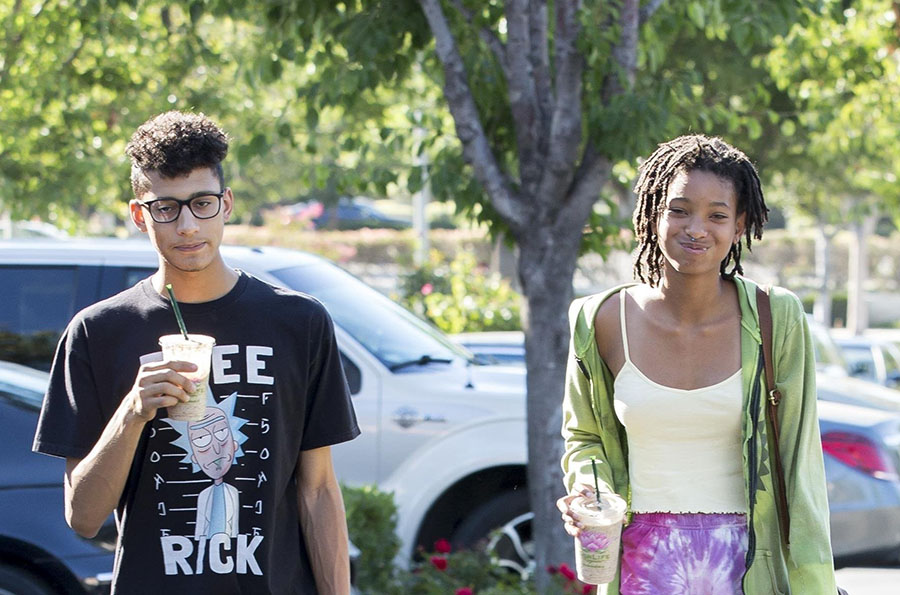 Former child star Willow Smith recently moved out of her parents' mansion and into her 18-year-old boyfriend, Tyler Cole's home. Willow's A-list parents, Will and Jada Pinkett-Smith, apparently gave Willow the teenager permission to move in with the older man.
Earlier this month Jada told Haute magazine that both of her teenagers had flown the coop. "Willow loves to call me every day, and even Jaden, when he's away on set, still needs to see Will and I when he gets homesick," she said.
But on Sunday, the 48-year-old backtracked, telling "Entertainment Tonight" that only Jaden left home.
"Listen, only Jaden and Trey [moved out]! Willow is still with me," she told "Entertainment Tonight"
It should be noted that Trey Smith, who is 24, was long gone out of the house by the time Jada spoke with Haute magazine about her teens moving out.
"Yes, Willow hasn't left yet," she added. "Now, she will be 18 soon and I'm sure as soon as she turns 18, she's out. But I have two that are gone, Jaden and Trey are gone. But Willow is still there!"
Sandrarose.com readers expressed their indignation when 12-year-old Willow released a music video titled "Summer Fling" about her relationship with an older man. The Internet exploded when the then 13-year-old was photographed in bed with a 20-year-old man in 2014. The young singer apparently lost her virginity at a young age.
Will and Jada belong to the Church of Scientology, a cult-like religion that believes children should be independent of their parents at a young age. Willow and her brother Jaden were allowed to quit school while they were still adolescents. They never attended high school.
Willow and her adult boyfriend were spotted outside Calabasas Commons. The teenager was seen getting into the driver's seat of her new car. California law prohibits teenagers from driving unless accompanied by an adult.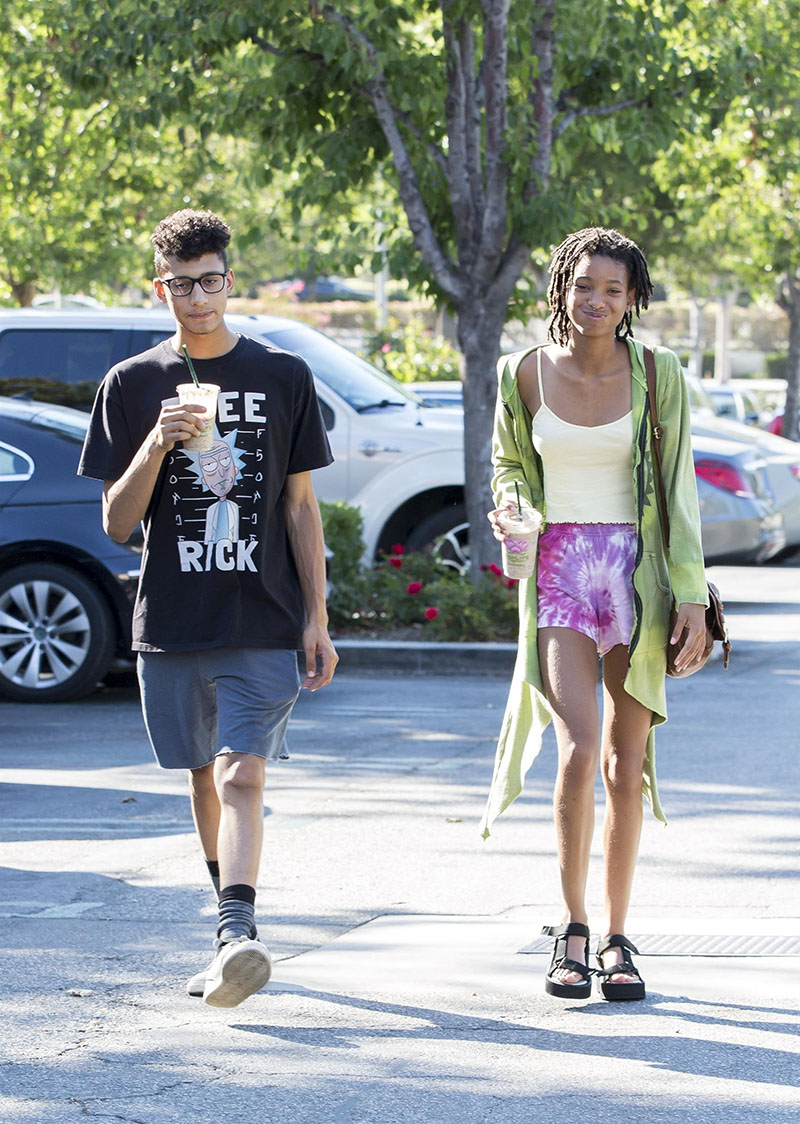 Photo by IXOLA / BACKGRID
An earlier version of this post was updated to correct Tyler Cole's age.