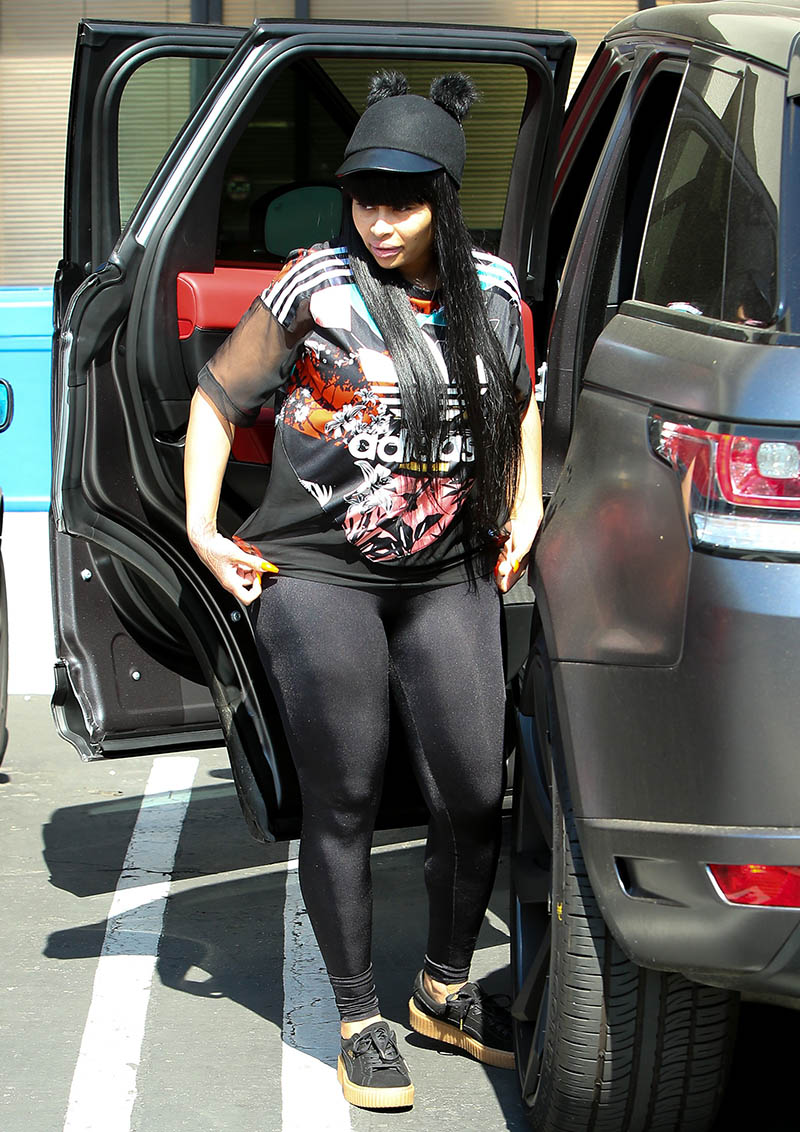 Things got heated when Blac Chyna and her baby daddy, Rob Kardashian met up on Friday to finalize custody arrangements for their infant daughter, Dream Kardashian.
Chyna's layer Lisa Bloom denies reports that the irate socialite tried to jump into Rob's Range Rover and drive off after the meeting.
The former stripper and her ex-boyfriend met up at the Los Angeles office of his attorney Laura Wasser on Friday.
They were joined by 5 members of Lisa Bloom's legal team to hash out custody arrangements for Rob and Chyna's infant daughter, Dream Kardashian.
The baby is with Rob most of the time, and a nanny reportedly stays with the baby "100% of the time" when she's with Chyna.

SEE ALSO: A nanny stays with Blac Chyna's daughter "100 percent of the time"

After the meeting, Chyna, 29, reportedly lost it when she spotted the Range Rover that she leased for Rob, 30, during happier times.
Witnesses told the UK's Daily Mail that Chyna became "agitated" and tried to jump into the vehicle and drive off before her legal team stopped her.
Bloom denied that her client jumped into the luxury vehicle and attempted to drive away with it.
She didn't deny that Chyna may have had some "choice words" when she spotted the vehicle, according to Radar Online.
Chyna and Rob fell out for good after he posted nude photos of her during a messy emotional break down on social media in July.
A judge granted Chyna a restraining order preventing Rob from mentioning her name on social media.
Rob reportedly took back the luxury vehicles he leased for Chyna, including a Ferrari and a Lamborghini.
Chyna broke up with her rebound boyfriend, up-and-coming rapper Mechie, last week.
Photo by T Maidana / BACKGRID