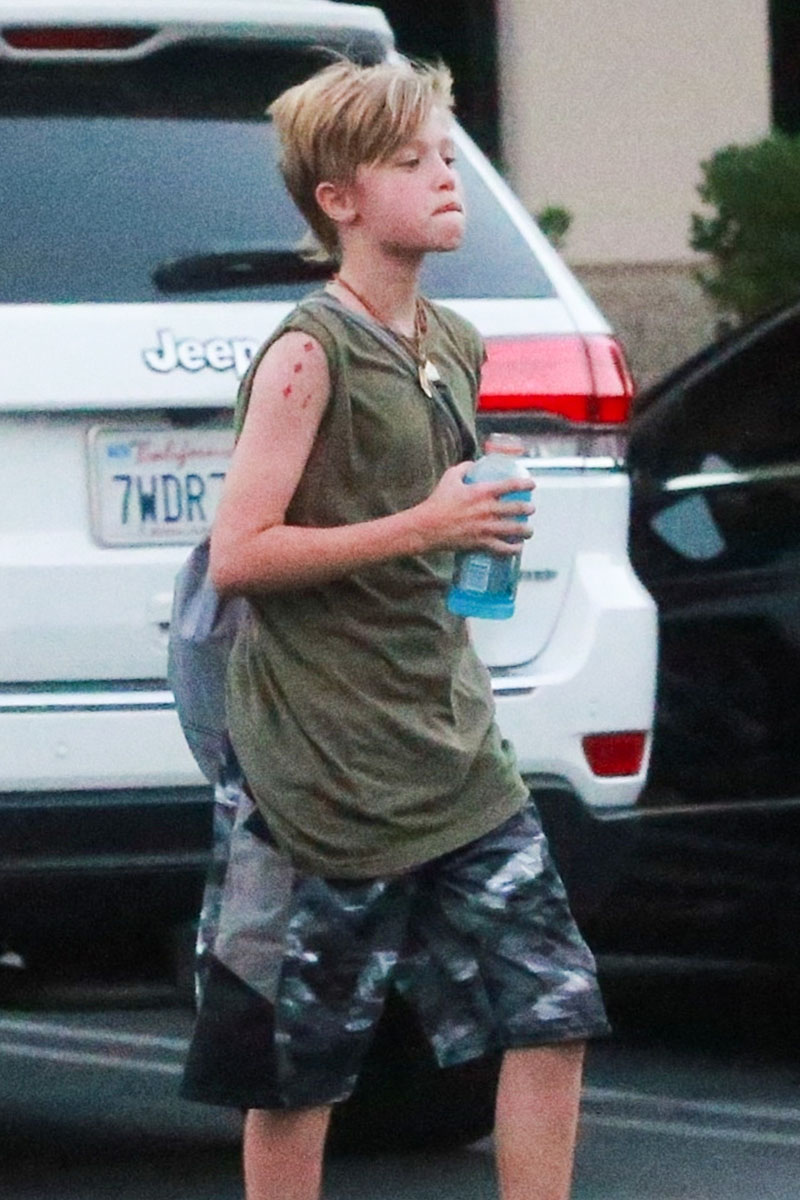 According to an OK! magazine exclusive, Angelina Jolie's daughter Shiloh Jolie-Pitt is desperate to make new friends after being "cooped up" with her siblings all her life.
The magazine quotes an inside source who alleges the 11-year-old has no friends and "spends way too much time with her five siblings."
The source goes on to say that the "outgoing" youngster "wants to have friends of her own and be able to go to the movies with them or have sleepovers."
"She's very frustrated right now being cooped up all the time and says her favorite place in the world is Namibia and Cambodia, where she bonded with a bunch of kids her own age while Angie was filming."
The source added that Angelina is resistant to Shiloh making new friends outside of her sibling circle.
"Willow Smith wanted to befriend Shiloh, but Angie nixed that due to [the Smith family] association with the Kardashians."
Shiloh, pictured left, reportedly misses her father, actor Brad Pitt, Angelina's estranged husband of 3 years. The couple has six children together, including 3 adopted kids -- Pax, Maddox and Zahara, pictured right, and their three biologicals -- Shiloh and twins Knox and Vivienne, pictured center.
Photo by Terma / SL / 4CRNS / BACKGRID