Rapper J. Cole makes a memorable entrance during his 4 Your Eyez Only Tour. The 32-year-old hip-hop artist, real name Jermaine Lamarr Cole, takes to the stage wearing an orange prison-issued jumpsuit while escorted by 4 prison guards.
Cole's manager, Ibrahim Hamad, said the rapper wears prison orange to protest the mass incarceration of black males in a racist society.
He said Cole had a "life changing experience" when he visited an actual prison, San Quentin, on Tuesday, Aug. 1.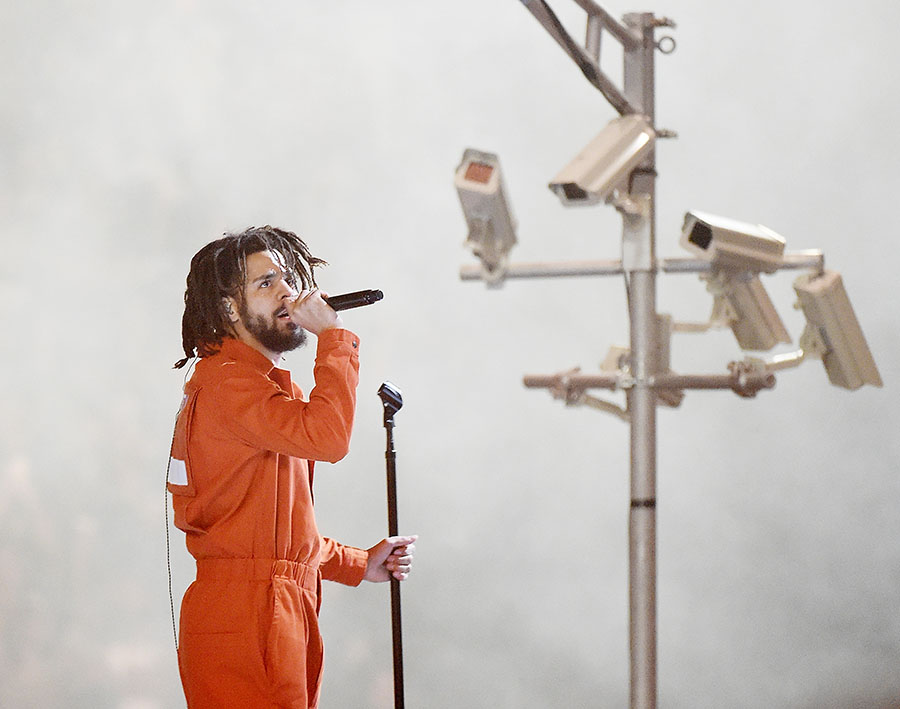 Cole spoke to inmates serving life sentences before performing in concert at the Barclays Center in Brooklyn.
"We got the opportunity to spend the day at San Quentin State Prison talking and meeting inmates who will never see the outside again," Ibrahim captioned images on Instagram.com. "That experience was a life changing experience and wish I had the ability to put that in a caption but that wouldn't be doing it justice."
In 2016, a coalition of rappers, including Cole and Nicki Minaj, met with former President Barack Obama to discuss Obama's My Brother's Keeper Initiative and criminal justice reform.
Photos by Getty Images