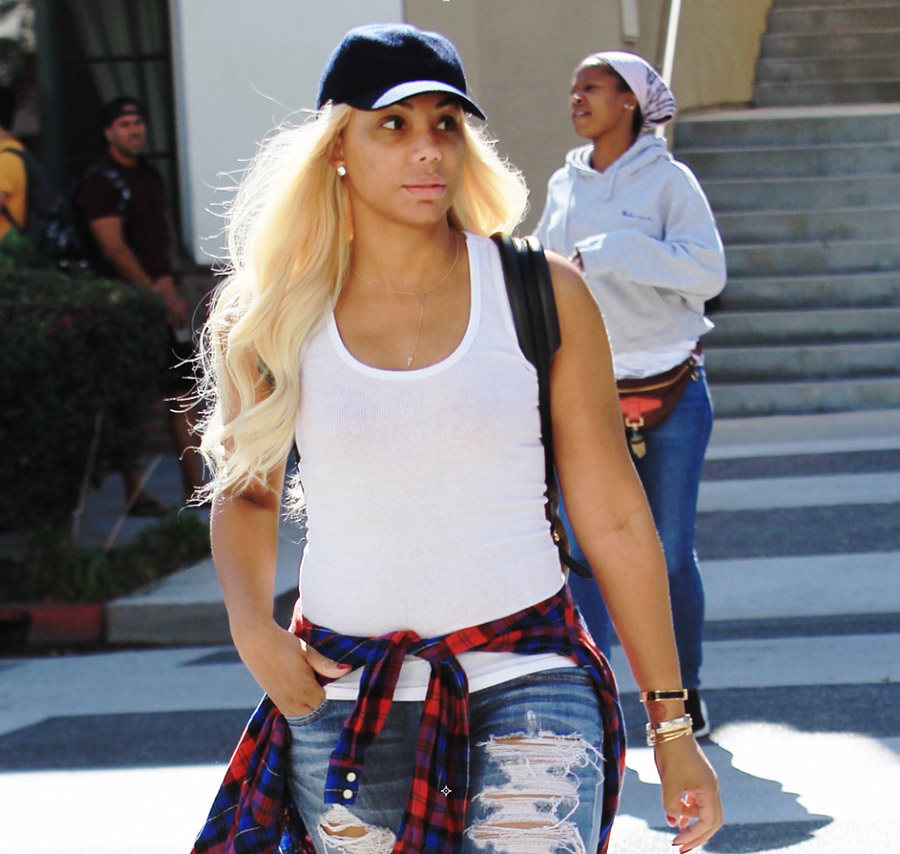 Singer Tamar Braxton was spotted in Beverly Hills after her recent health scare. The 40-year-old mother-of-one was hospitalized in New York while promoting her new album, Bluebird of Happiness. She looked pale with dark circles around her eyes after nearly fainting when her body swelled up last week.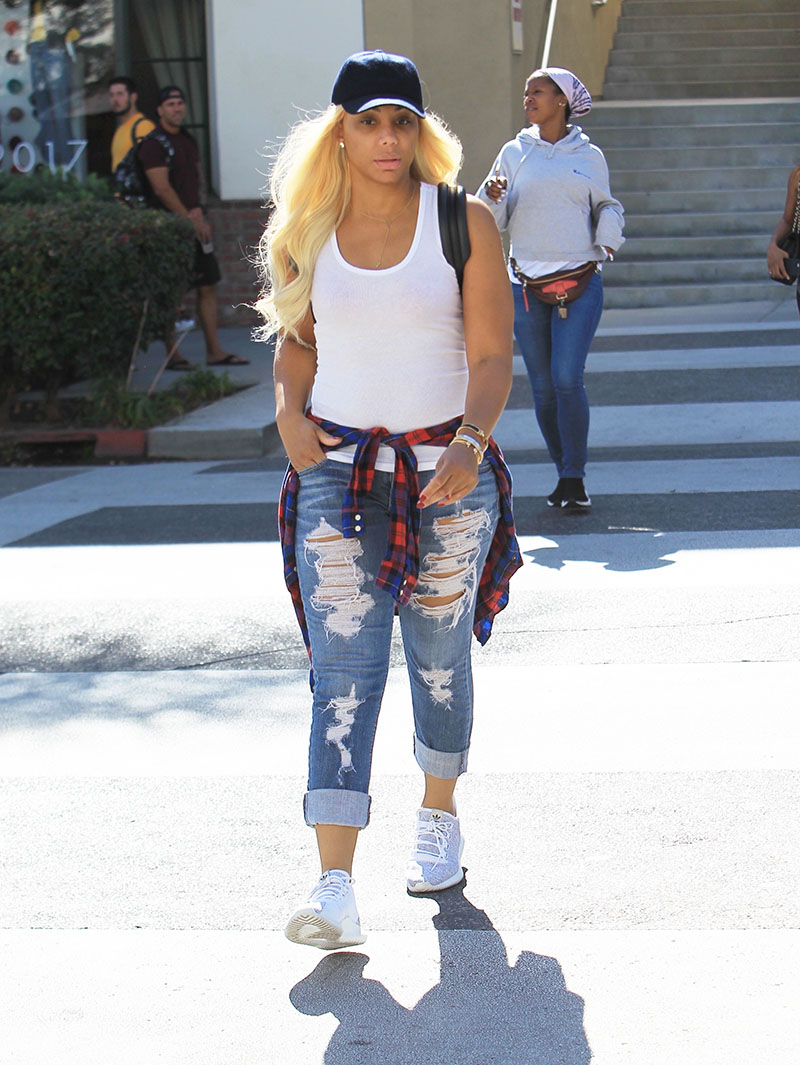 Tamar said she began feeling weak and she could barely speak after her throat swelled. But her condition worsened after she saw an ENT doctor who prescribed the steroid Prednisone. The drug is prescribed for inflammatory conditions such as allergies, lupus, ulcerative colitis, and respiratory disorders. Tamar experienced a severe reaction to the Prednisone and was rushed to a hospital.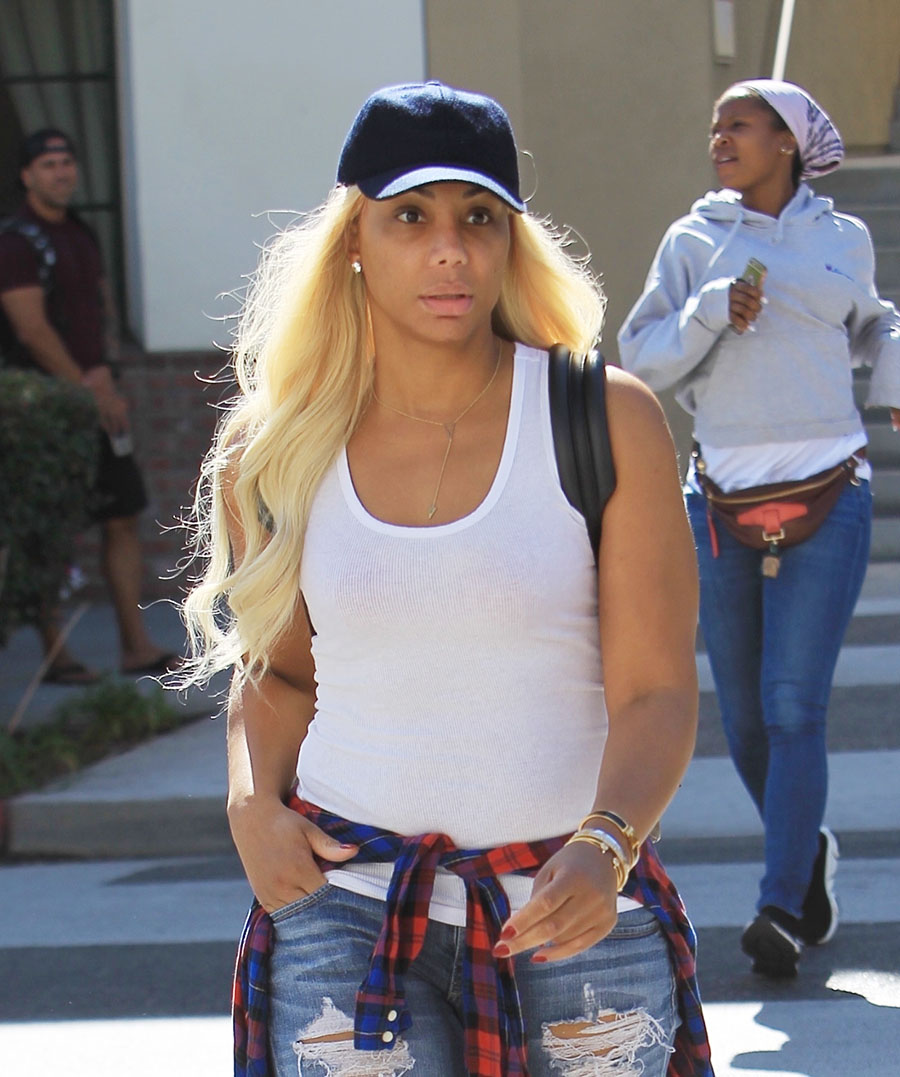 There are unconfirmed reports that Tamar was diagnosed with blood clots in her lungs. But Tamar put all that behind her as she grabbed lunch in Beverly Hills on Wednesday. She was makeup-free and dressed casually in the typical Hollywood starlet costume: a white tank top and ripped jeans with a pair of Adidas sneakers.
Photos by Yellow Mamba / BACKGRID