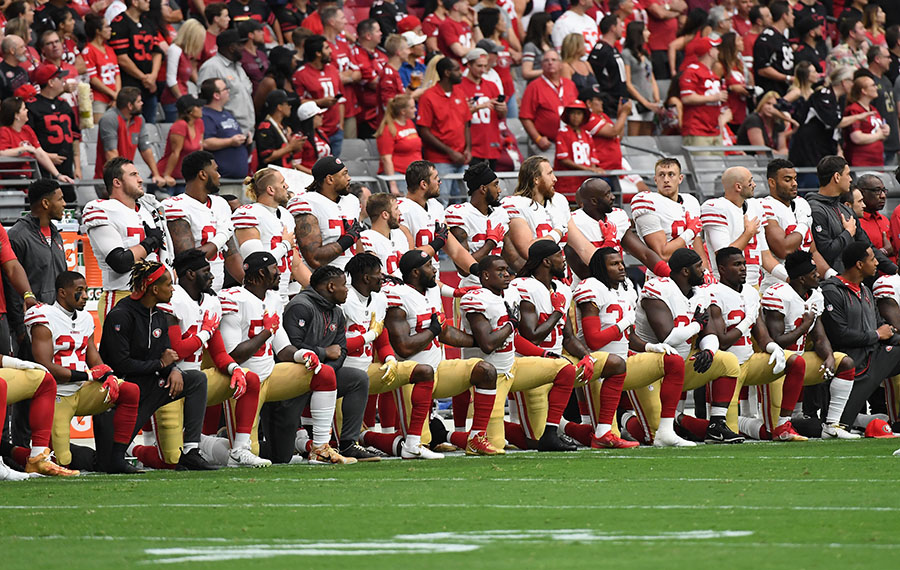 A group of TV network executives are considering whether to cancel the remaining 10 Thursday Night Football games amid ongoing protests that led to plummeting ratings.
The network execs came up with a plan to cancel the remaining Thursday Night Football games..
The group also decided to pull games played in England back to 1 p.m. eastern time (6 p.m. London time).
The drama started in September when President Donald Trump called out former NFL quarterback Colin Kaepernick for taking a knee during the playing of the National Anthem.
Trump outraged NFL players by calling Kaepernick a "son of a bitch."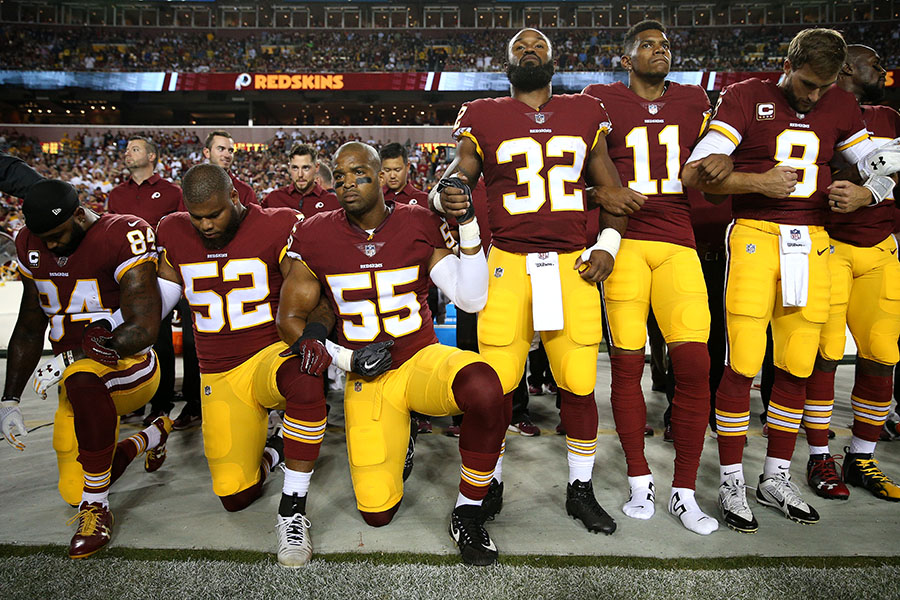 Since then, many players have forgotten the original purpose of the protest while kneeling or sitting in defiance of Trump.
Several players say they are aware of the falling ratings — which will eventually hurt them financially — but they say it is all worth it to get back at Trump.
NFL ratings are down 11 percent in the past month.
Photos by Norm Hall/Getty Images, Patrick Smith/Getty Images