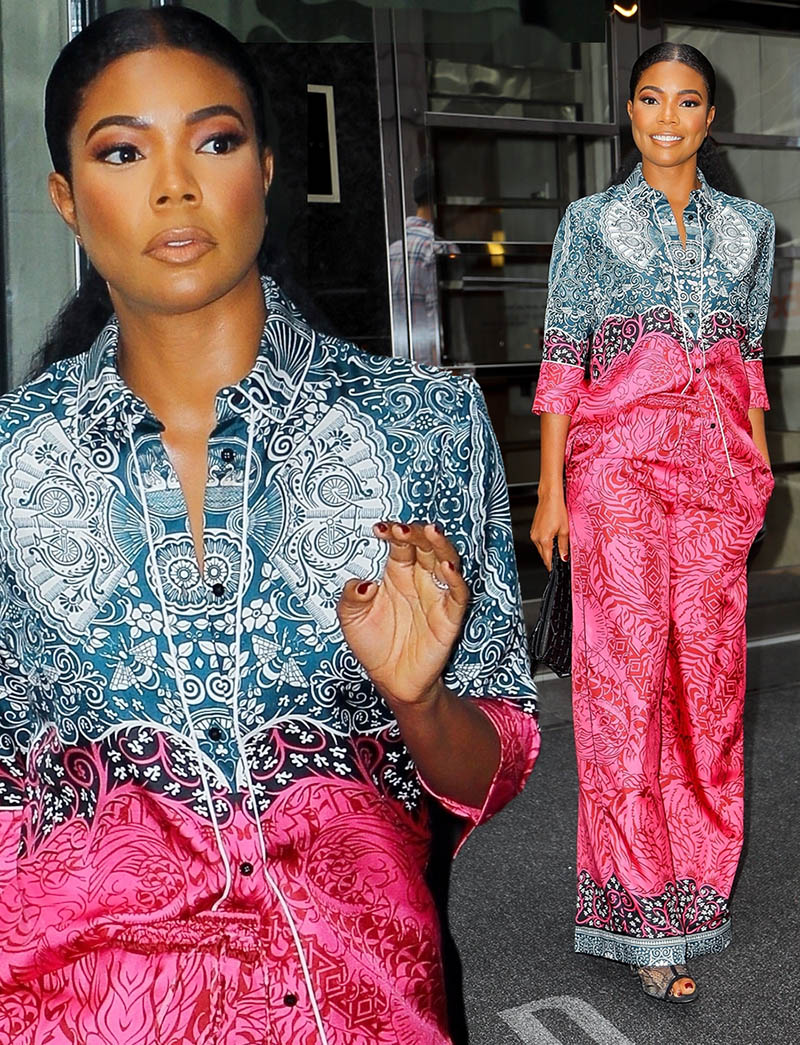 Gabrielle Union can't wait until the end of the regular NBA season. The 45-year-old actress tells Andy Cohen her sex life revolves around husband Dwyane Wade's Celveland Cavaliers schedule.
The way the Cavaliers are losing back-to-back games, they won't advance to the NBA playoffs next year.
"Off-season, it's a nice time, it's a good time, it's a very active time," Union said during an appearance on Watch what Happens Live.
Still promoting her book, We're Going to Need More Wine, Gabby tells Cohen, "You've got to space that out between games."
Wade, 35, took himself out of the Cavs' starting lineup after his wife revealed his kinky bedroom habits. But he still travels with the team and participates in team practices.
Cohen asked Gabby to describe their marriage in three words.
"Yummy, mysterious, honest," she laughed.
When he asked her if she had a nickname for her hubby, she responded "Poopy!" — an obvious reference to his backdoor proclivities.
Gabby says she initiates sex with Wade in the bedroom, because the NBA superstar is often tired after a tough loss.
"Y'all want to know what goes down in the Wade bedroom? F–kin' sleep," Wade joked on Snapchat last June.
Photos by Spartano / BACKGRID