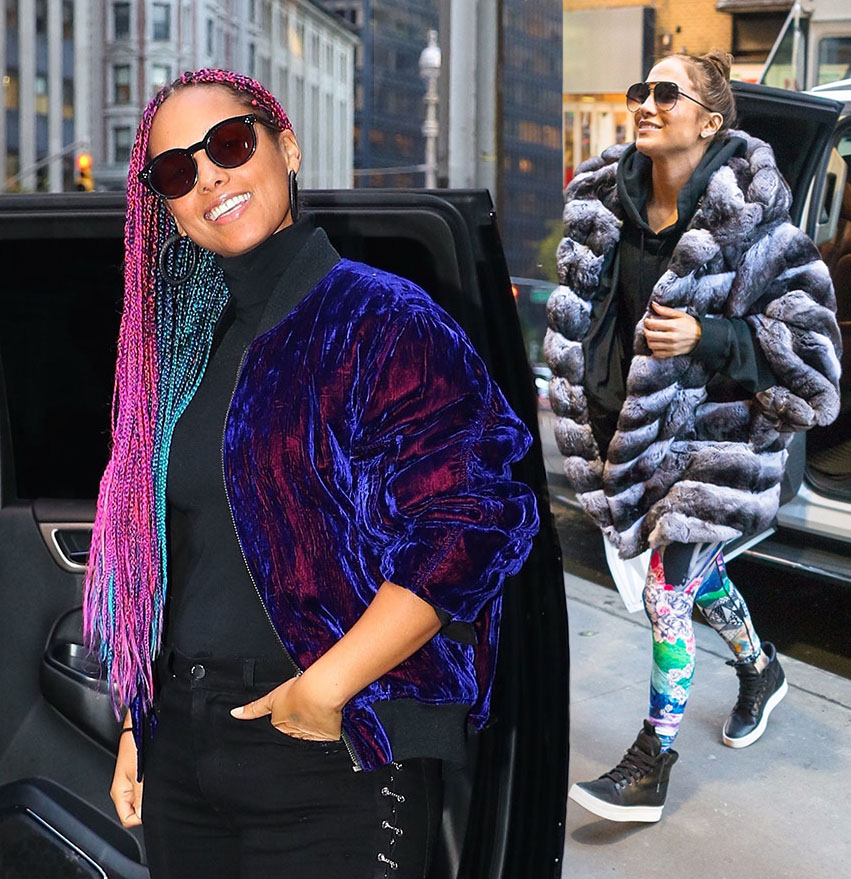 Alicia Keys, left, and Jennifer Lopez kept warm in chilly New York on Friday afternoon. Alicia was spotted leaving the Universal Records building, wearing a crushed velour bomber jacket and black leggings with her signature Kool-Aid colored braid extensions.
Photos by BlayzenPhotos / BACKGRID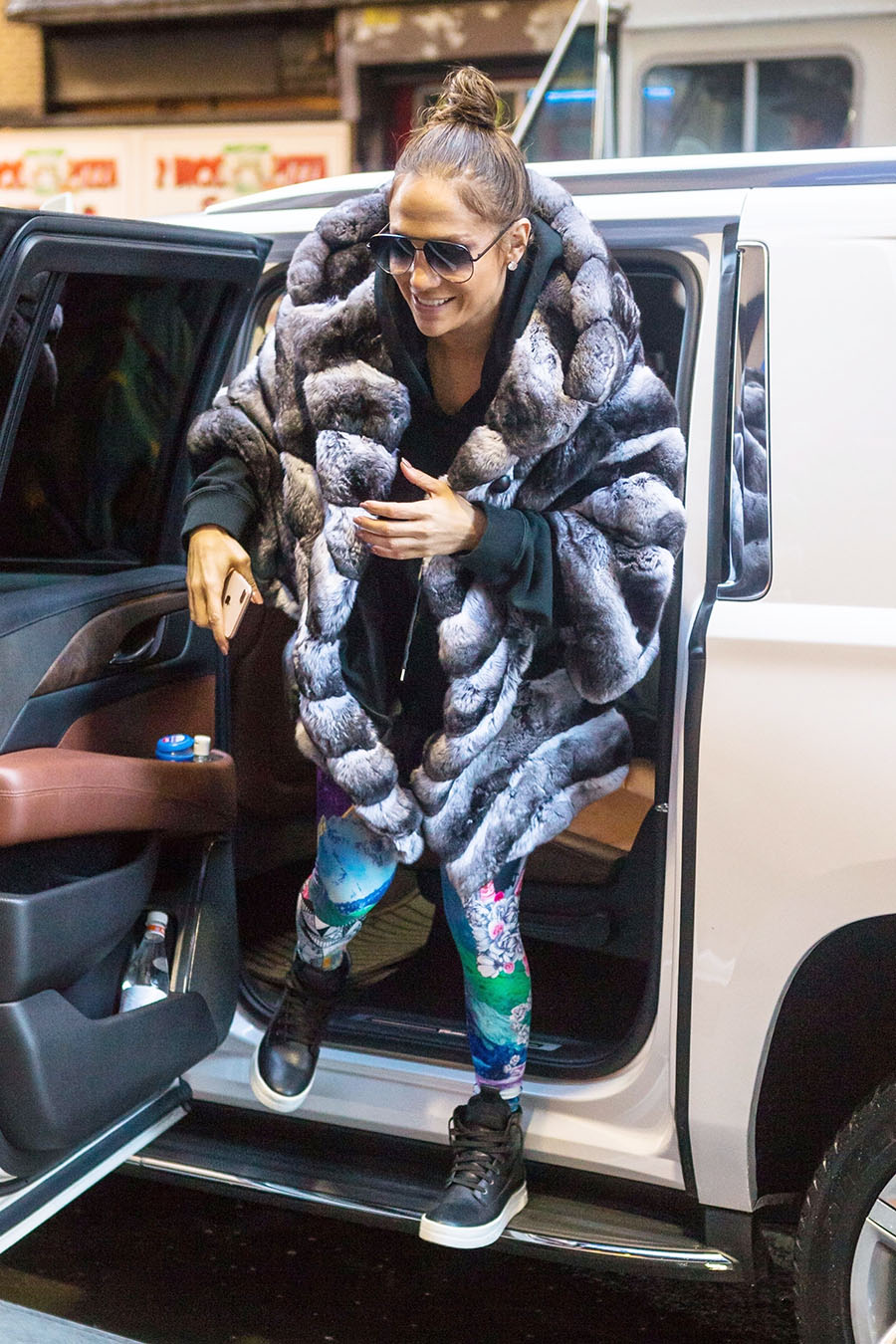 Jennifer Lopez was spotted arriving at Dance Studio in Midtown New York, wearing a warm chinchilla fur coat with multicolor leggings and a pair of Timberland Mayliss 6-inch black boots ($79.99).
Photos by BACKGRID