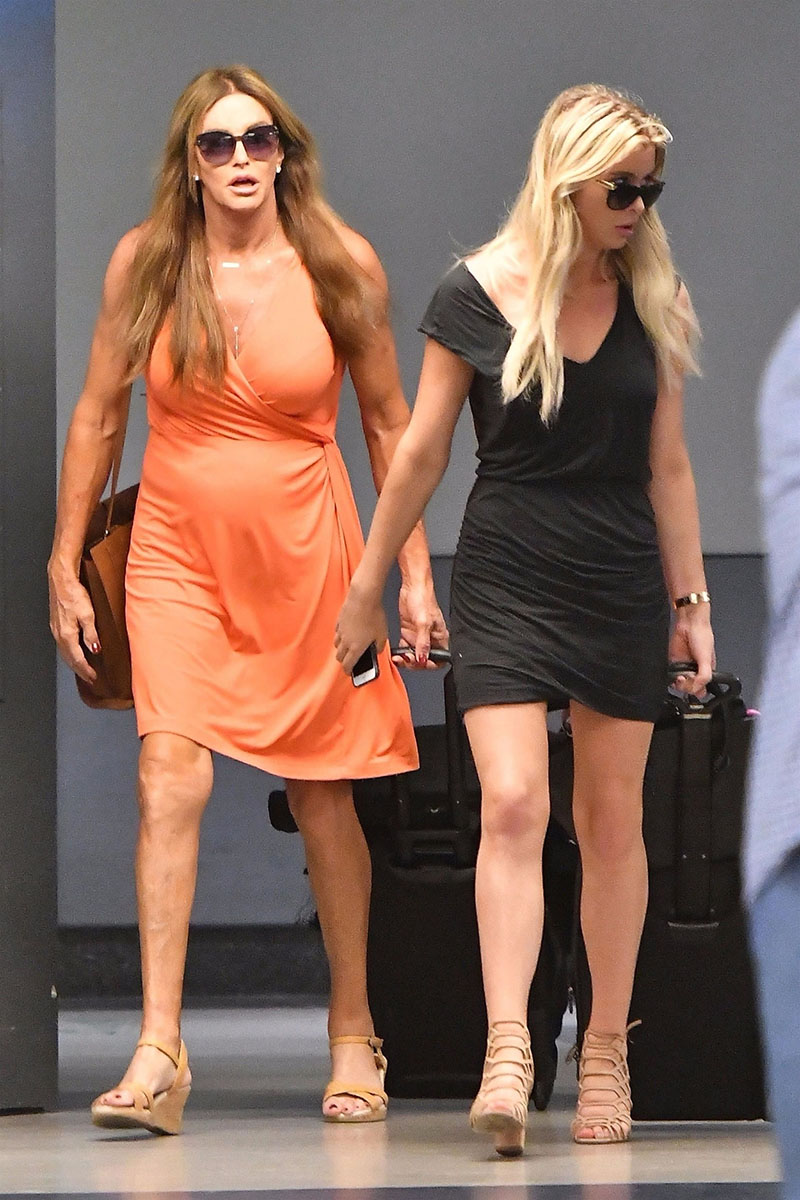 A rep for male-to-trans Bruce "Caitlyn" Jenner tells Radaronline.com that the 68-year-old father of 6 is not dating a 21-year-old trans student.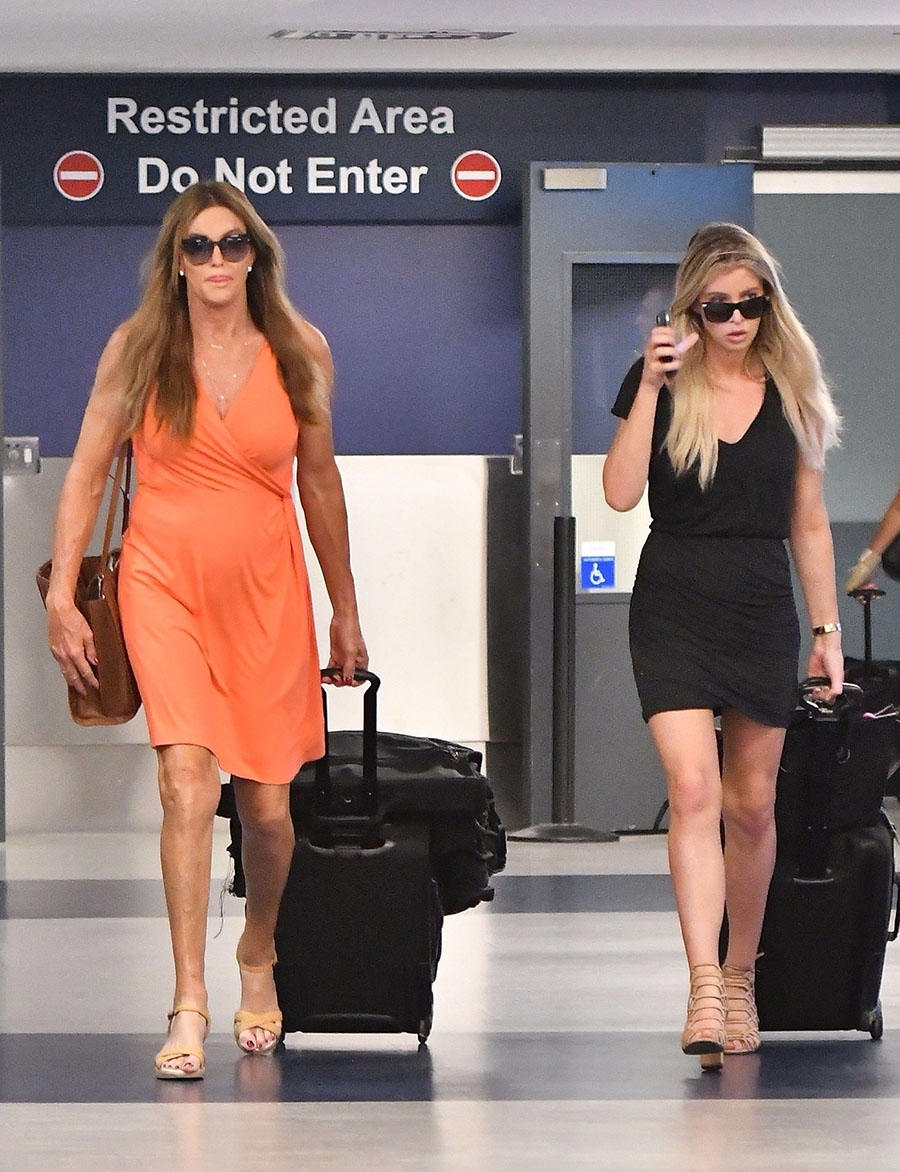 The reality TV star and Sophia Hutchins were seen arriving at LAX airport after vacationing together in Cabos, Mexico where they celebrated Jenner's 68th birthday on Saturday.
Radar claimed the two were a couple in a post titled "Caitlyn's New Girlfriend Exposed: Jenner, 68, Dating Trans Model & College Student, 21!".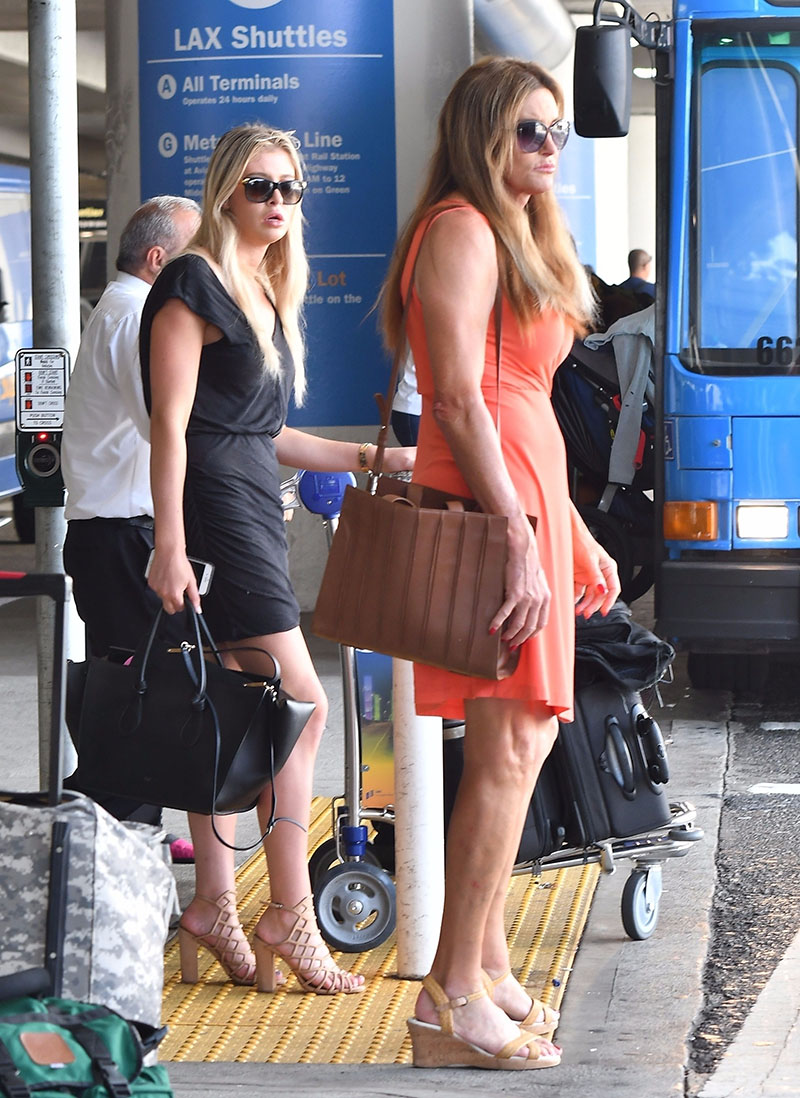 Radar reported the two men have been hanging together for months. Hutchins further fueled the rumors by posting Instagram photos with Jenner in Cabos.
But a rep for the Olympic gold medalist said "not so fast."
"Caitlyn isn't dating anyone. Sophia is a friend amongst many others," the rep told Radar.
Jenner has confirmed that he is a heterosexual male with no interest in dating other men.
Photos by HGVC / BACKGRID