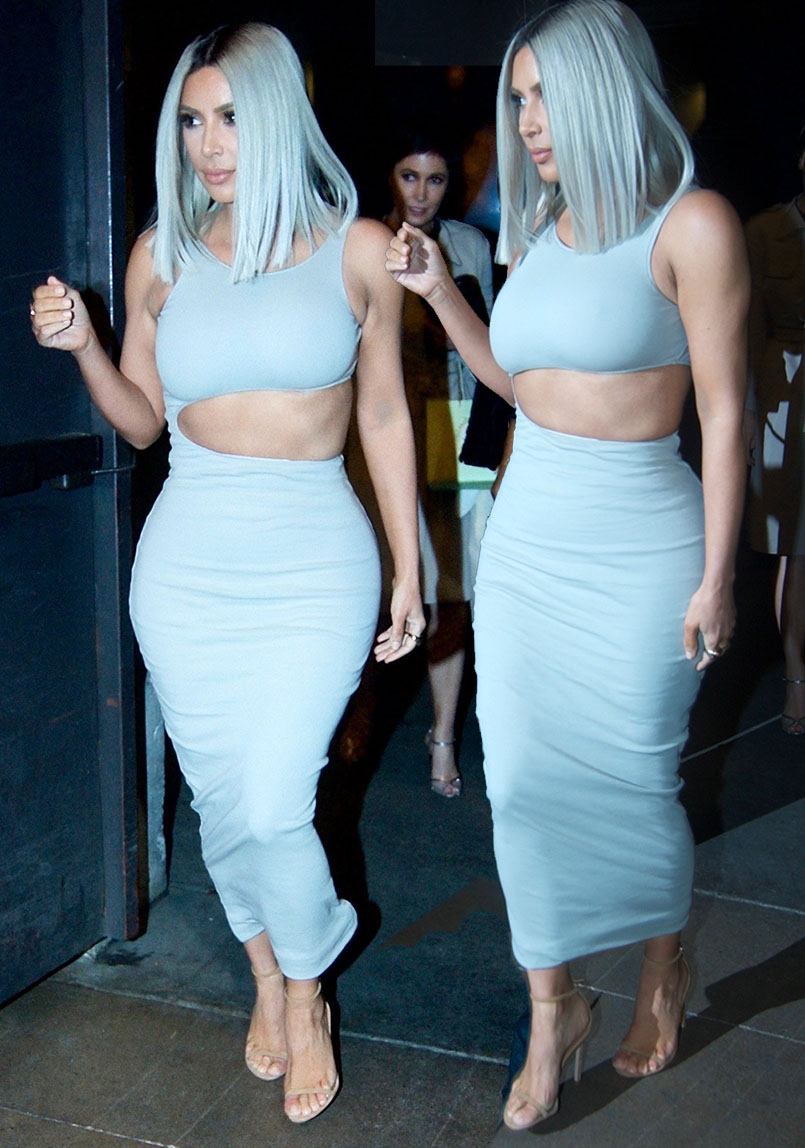 Fashionistas slammed Kim Kardashian for ripping off designers for her Kids Supply clothing line. Critics are outraged that Kids Supply carries several pieces which look very similar to designs by Commes des Garcons and Vetements.
Kids Supply admits their designs are near replicas of Commes des Garcons and Vetements, but KS say their designs are not direct rip-offs because they pay "homage" to the well-known design houses.
The fashion faux pas was first noticed by Instagram blogger Diet Prada, which posts images of designer knockoffs.
"Just when we thought you may have rocked the glitter better than Bey, you had to go and rip an extremely limited edition @commedesgarcons x Kosho & Co souvenir jacket for your @thekidssupply line AND that one-of-a-kind custom sequin @vetements_official dress made specially for North. Great message for the little ones!"
Photos by BKNY / BACKGRID