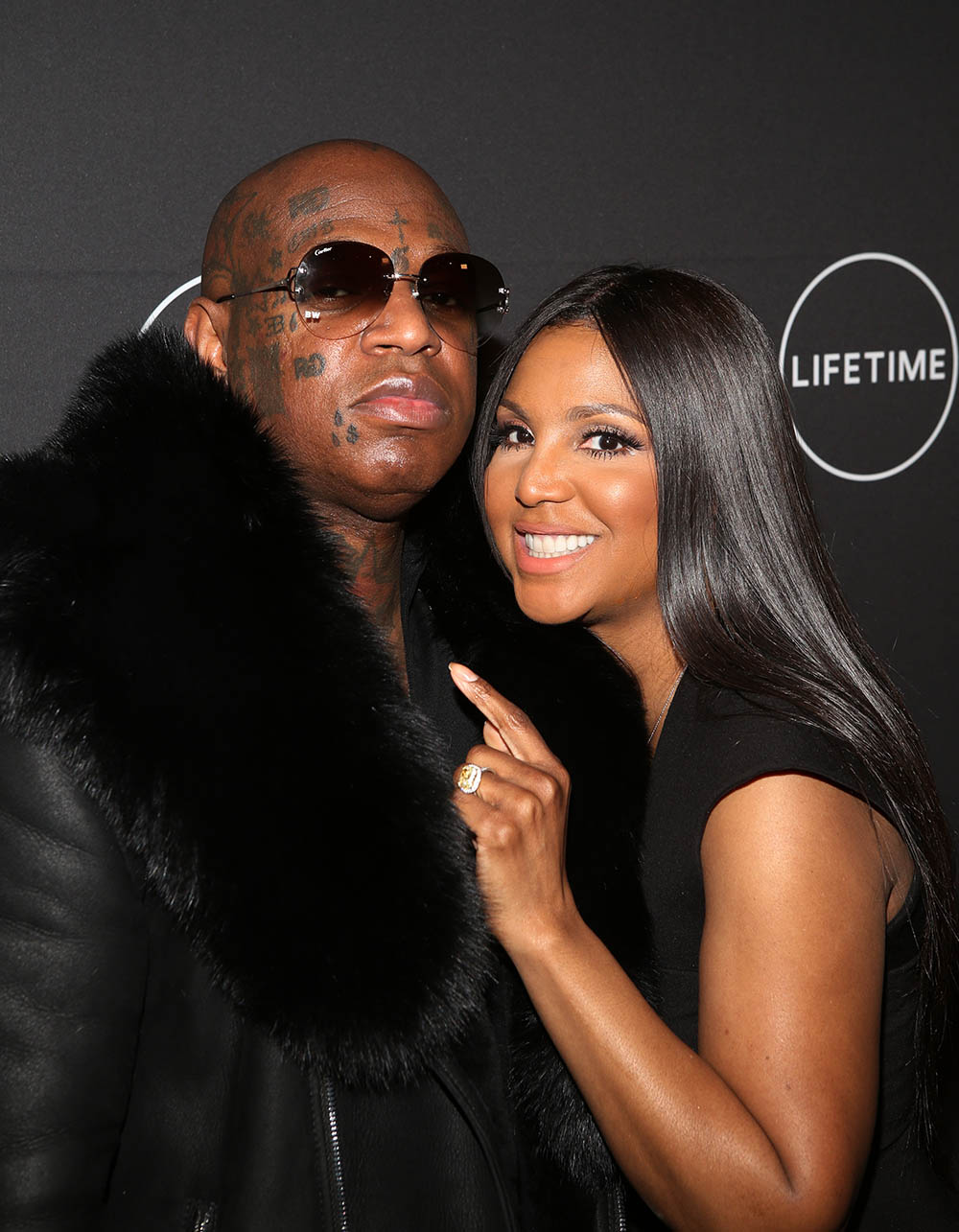 Power couple Toni Braxton and Bryan "Birdman" Williams attended the New York screening of the Lifetime movie Faith Under Fire: The Antoinette Tuff Story on Tuesday. Toni plays Antoinette Tuff, the DeKalb County public school bookkeeper who calmly talked down a mentally deranged teenage gunman and prevented a school massacre in 2013.
Tuff was hailed as a hero and the movie is based on her memoir, "Prepared for a Purpose", which she wrote in 2014.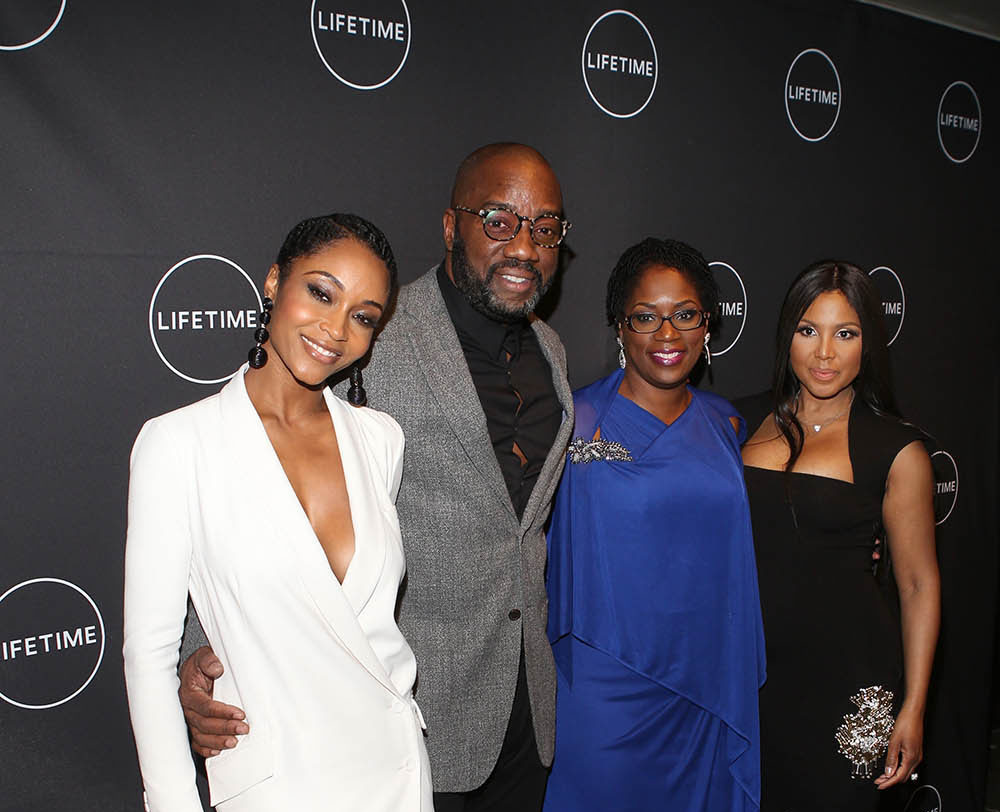 A short film about Tuff's heroic acts at Ronald E. McNair Discovery Learning Academy near Atlanta was nominated for an Oscar on Tuesday.
Former America's Next Top Model contestant Yaya DaCosta, above left, portrays a 911 operator. And actor Malik Yoba, pictured with Tuff, 2nd from right, and Toni, far right, plays Sergeant Franklin.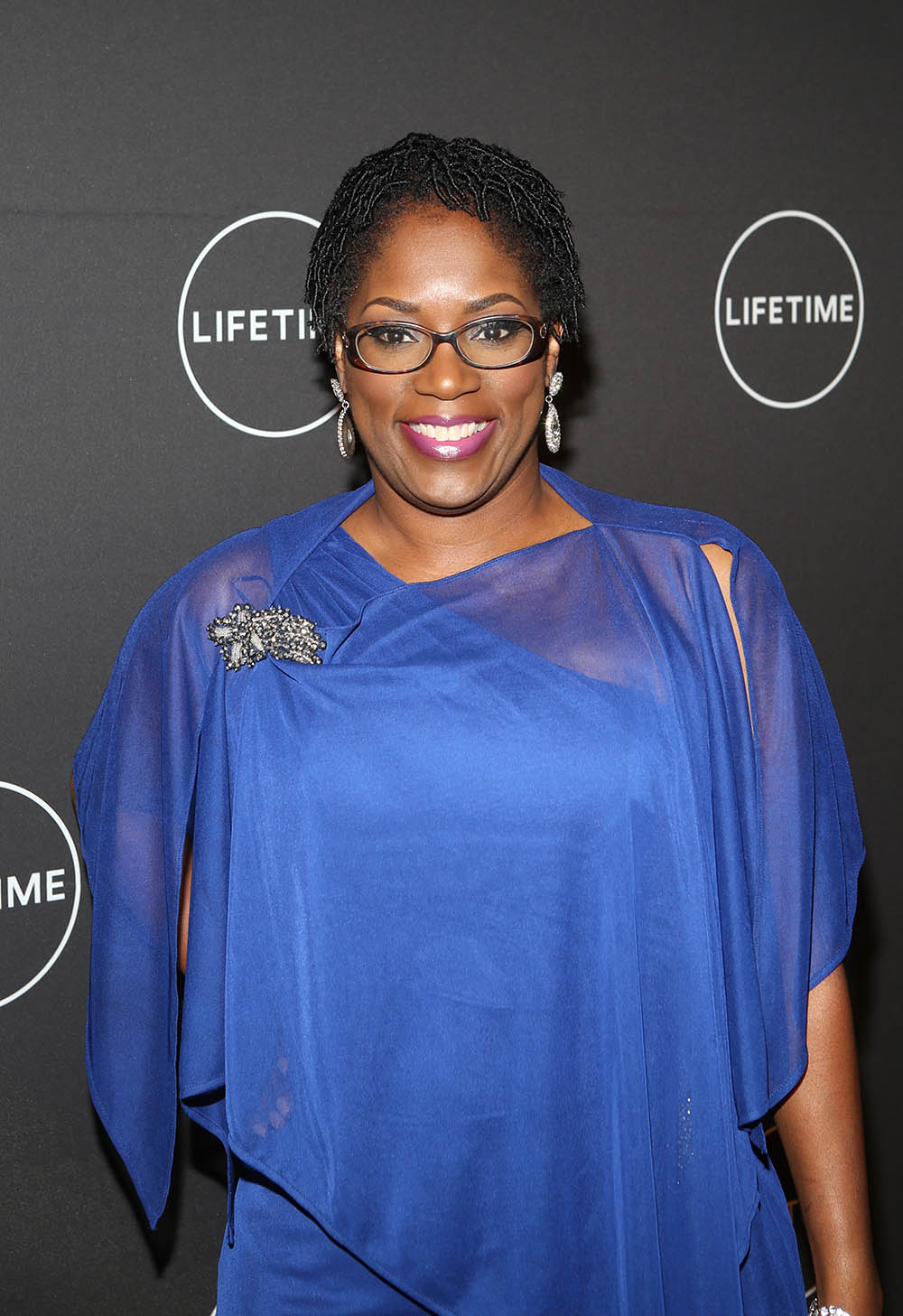 In her memoir, the single mother of one explains how her religious faith gave her the courage to confront the mentally ill student when he entered her school with an AK-47 and fired into the floor.
Tuff spoke to him, calmed him down and told him she loved him before convincing him to lay down his weapon and surrender to authorities outside the school.
Faith Under Fire: The Antoinette Tuff Story premieres January 27 on Lifetime channel. Watch the trailer below.
Photos by Derrick Salters/WENN.com