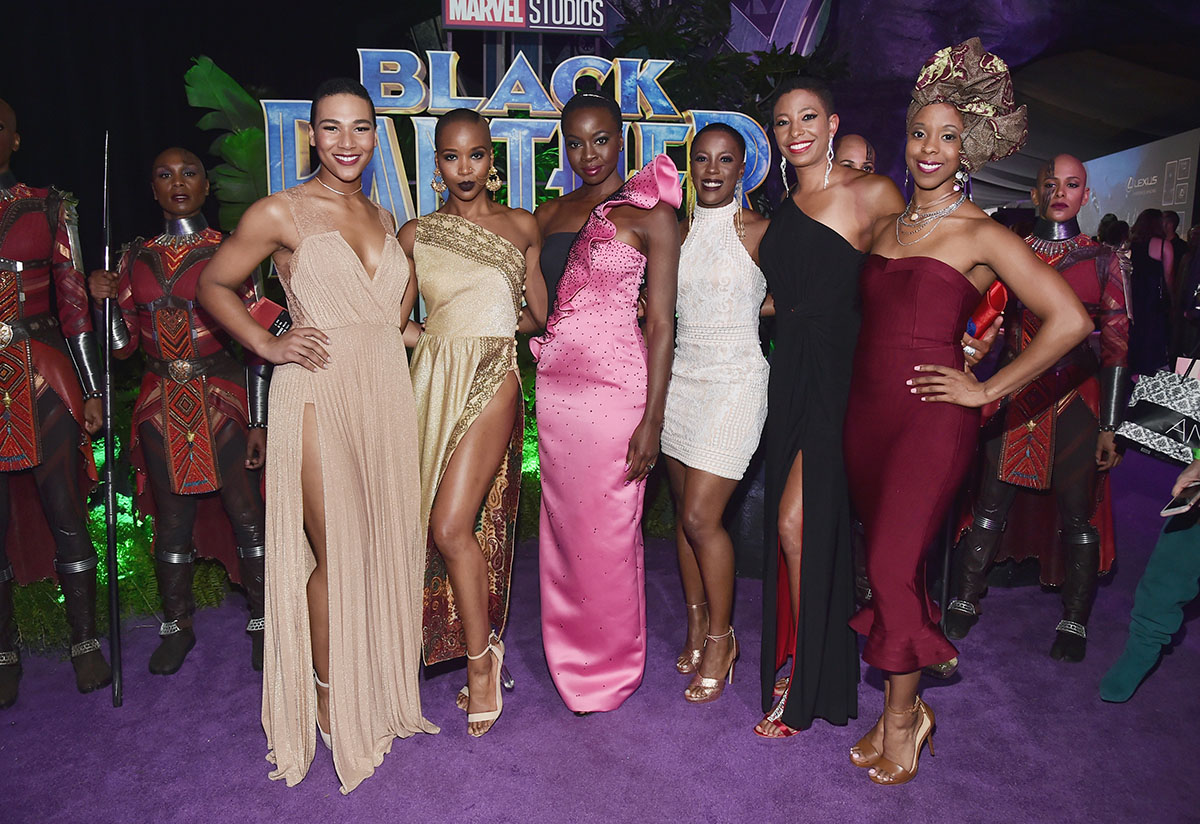 Advance ticket sales for Marvel Studio's black superhero action film Black Panther has already exceeded ticket sales for other superhero films at the same point in the sales cycle.
King T'Challa, the black superhero who rules over the mythical African nation Wakanda, was first introduced as a character in the Marvel franchise in 2016's Captain America: Civil War.
Black Panther is tracking for a $100 million to $120 million opening.
T'Challa (played by Chadwick Boseman) as the main character of a big budget studio production has inspired young millennials to snap up advance tickets in droves.
In a 2017 interview, Boseman embraced his character's role in influencing the lives of young children.
"I love it. You see how much it means," Boseman said. "There was one kid [fighting cancer] who used the Black Panther as sort of his inspiration. He saw himself as a Wakandan, he saw himself as having the spirit of Wakanda in his fight."
According to EW, advance sales of Black Panther have surpassed even Batman v Superman: Dawn of Justice.
The superhero character T'Challa was created by writer-editor Stan Lee and writer-artist Jack Kirby in response to Hollywood's call for diversity and inclusion of minority characters.
The character has since evolved into one of the most popular superheroes in comic book history.
Unlike the slavery movie 12 Years a Slave, the power and grace of the film with an almost entirely black cast has given Americans a sense of African black pride that likely won't linger outside the theater.
Marvel Studios spent millions on the marketing and promotion for Black Panther. The result is a massive marketing machine saturating social media with homemade movie posters and challenges to buy up movie tickets for entire neighborhoods of children.
If only black people could be this passionate about real world African nations where clean water is scarce because of water pollution and deforestation.
$8,000 is the cost to drill a well and install a pump in Malawi, where Madonna adopted her twin daughters. Cape Town's water supply is running dangerously low and taps in homes and businesses will be turned off until the rain come, according to the NY Times.
Black Panther's marketing budget alone could provide much-needed financing for infrastructure to bring water to hundreds of South African and East African villages.
Fandango surveyed Black Panther ticket buyers about the reasons for their excitement, and more than 90 percent of respondents said they're "looking forward to the film's positive messages."
But the message is not so positive in the South African city of Cape Town where hundreds of people stand in line waiting their turn to fill buckets, bottles and jerrycans with clean water, according to NPR.
Black Panther will provide film goers with an escape from the real world realities for a few of hours. Entire families plan to wear kente cloth to the movie opening -- right around the time when Cape Town is set to run dry.
Film goers in America will line up to fill Marvel Studio's coffers with billions of dollars -- enough money to provide water to all of South Africa and beyond.
Photo by Alberto E. Rodriguez/Getty Images, Dan Kitwood/Getty Images