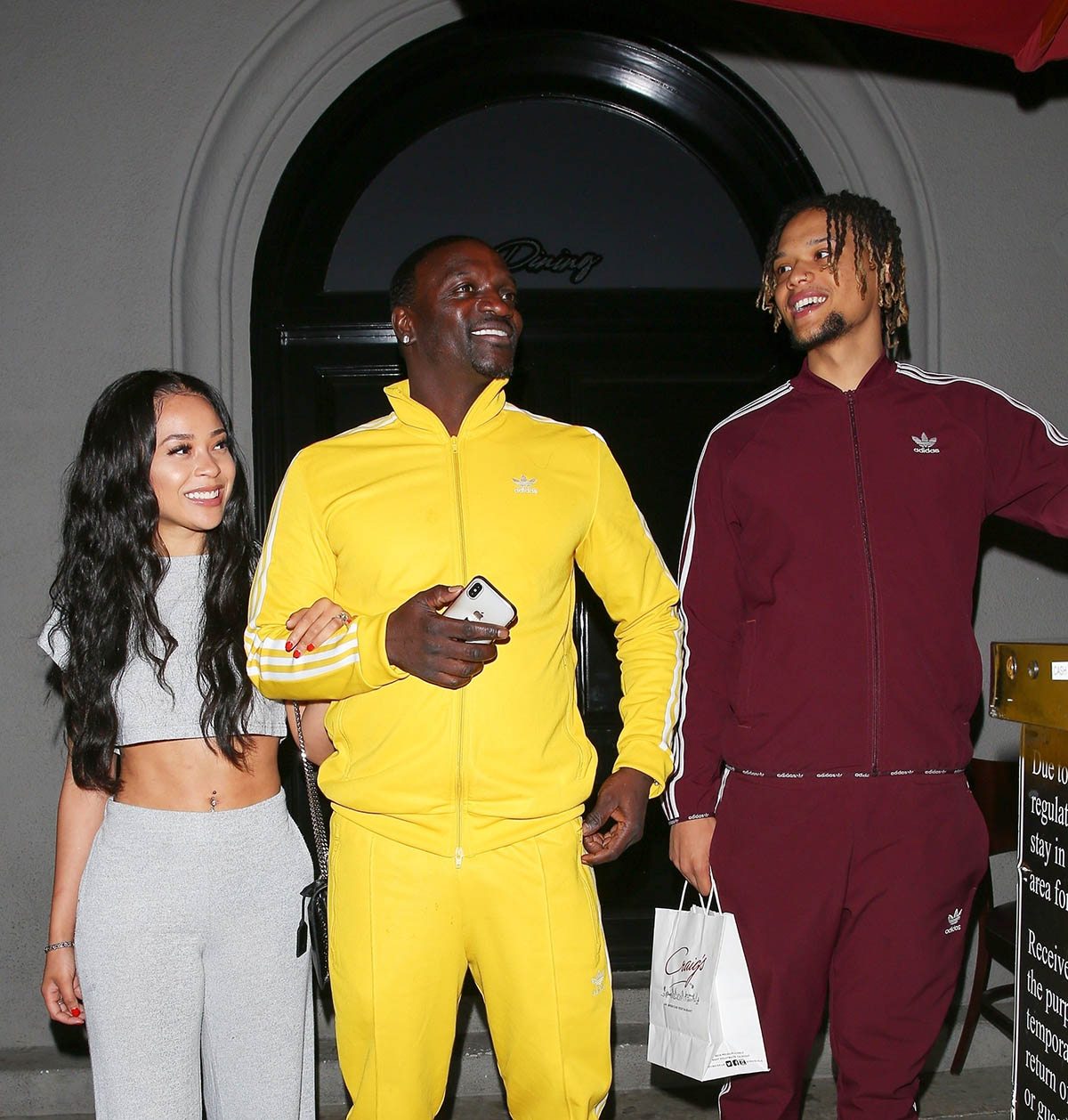 Musician Akon wore a lemon yellow Adidas Originals track suit and white Adidas sneakers on a dinner date with his current girlfriend at Craig's in West Hollywood on Monday. He and his much younger girlfriend were joined by one of his dozen or so children. Akon divides his time between his many wives and girlfriends. He's a lucky man to have so many understanding women in his life!
Photos by Maciel / BACKGRID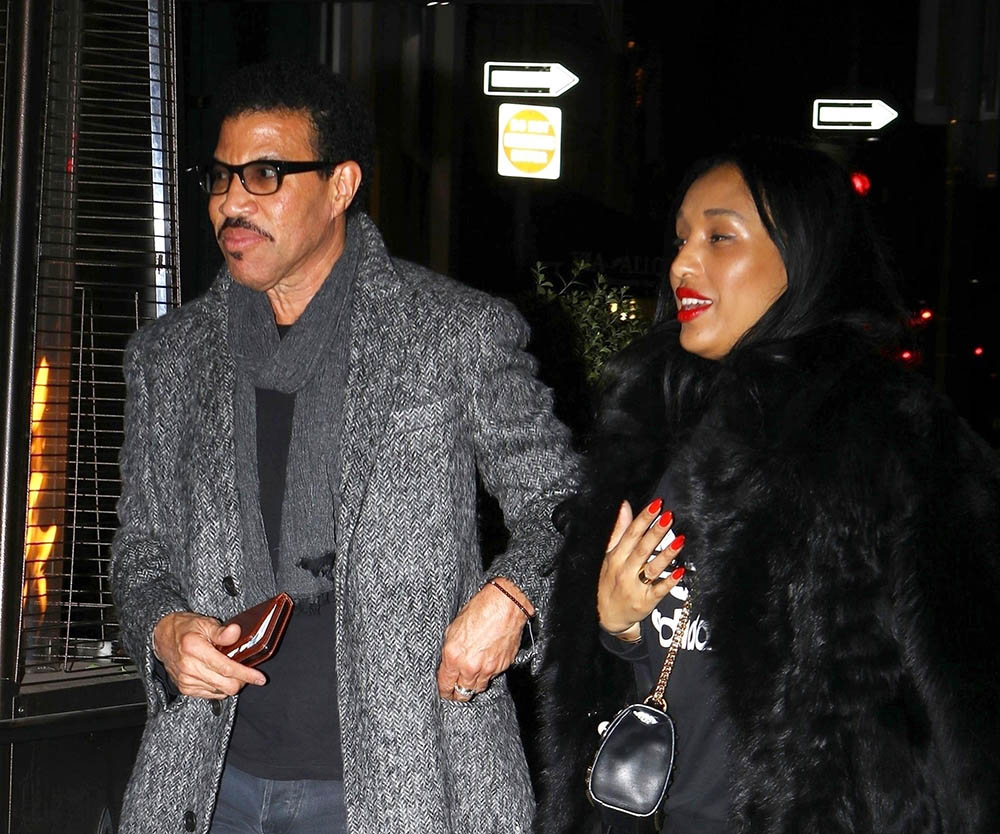 Singer Lionel Richie and his age appropriate girlfriend were spotted leaving The Palms restaurant after dining together in Beverly Hills. Lionel, 68, has three grown children, actrresses Sofia Richie and Nicole Richie and male model Miles Brookman Richie.
Photos by BACKGRID