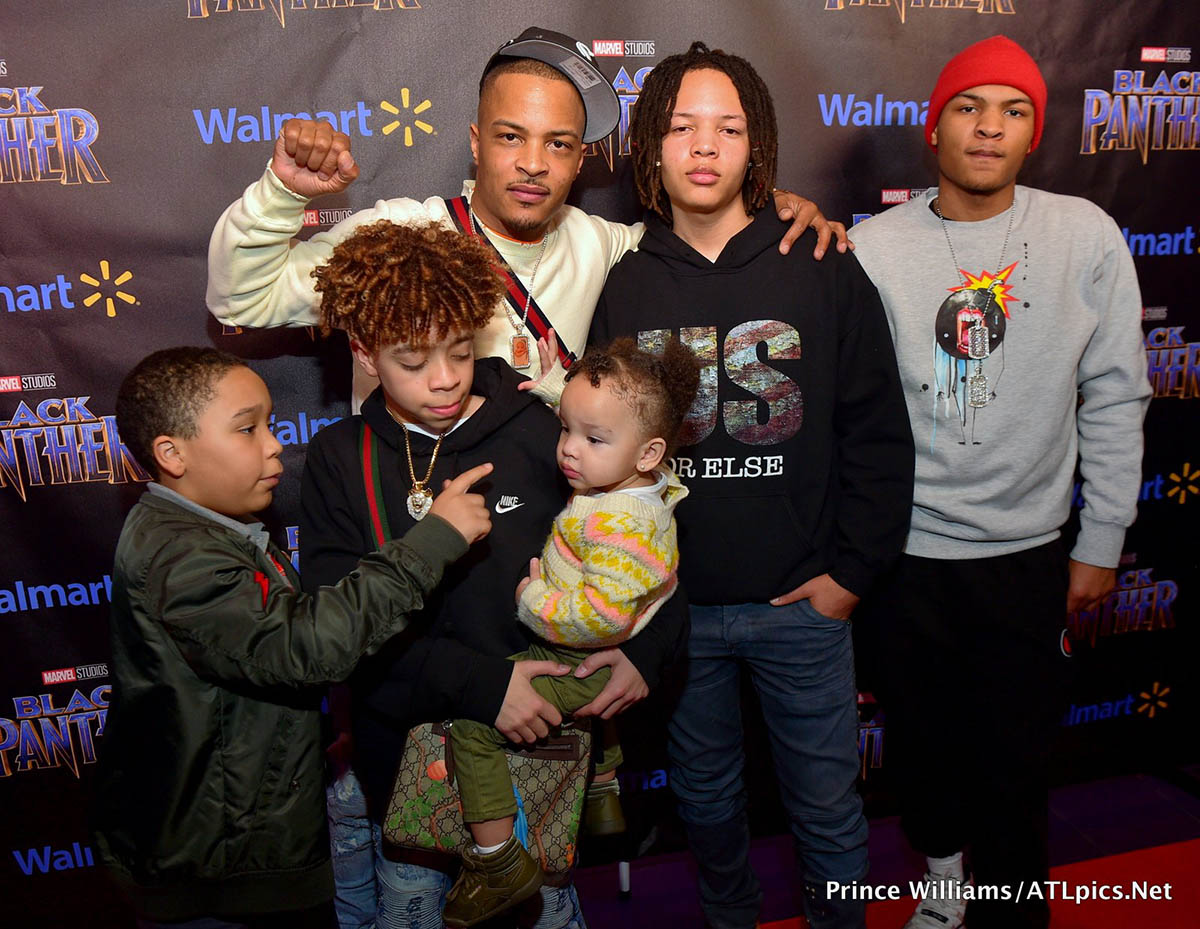 On Tuesday, Walmart and Marvel Studios presented an advance screening for the much-anticipated comic book superhero film Black Panther at Regal Hollywood Theater in atlanta.
Rapper T.I. brought out his children -- Major, 9, King, 13, Domani, 16, Messiah, 18, and baby Heiress, 1. The rap boss gave away 250 tickets to the screening at Walmart off Cascade Road on Monday.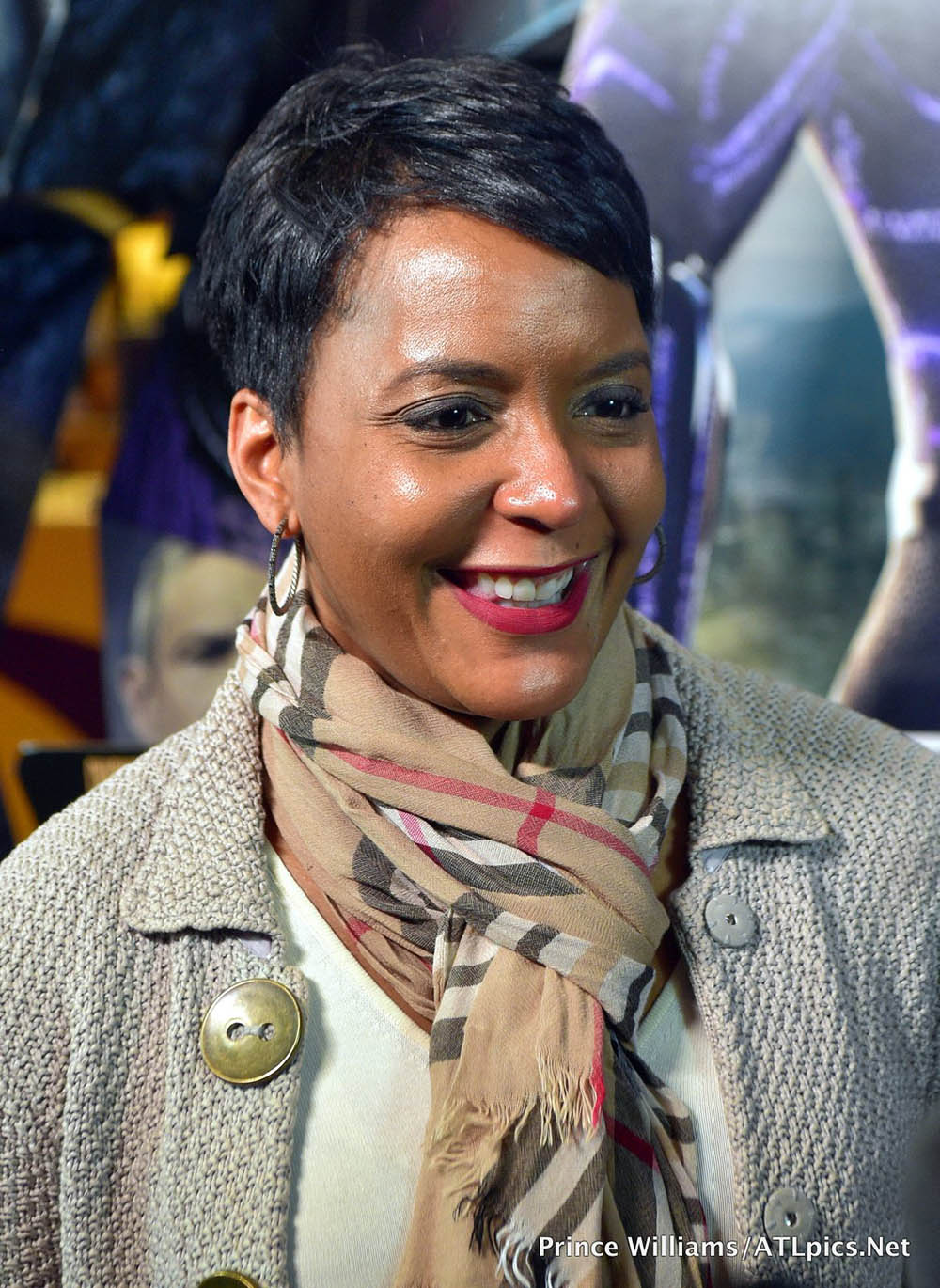 Atlanta notables, including Mayor Keshia Lance Bottoms (pictured), Towanda Braxton and Sheree Whitfield, showed up to catch the advance screening, which was so packed your auntie couldn't even get a ticket.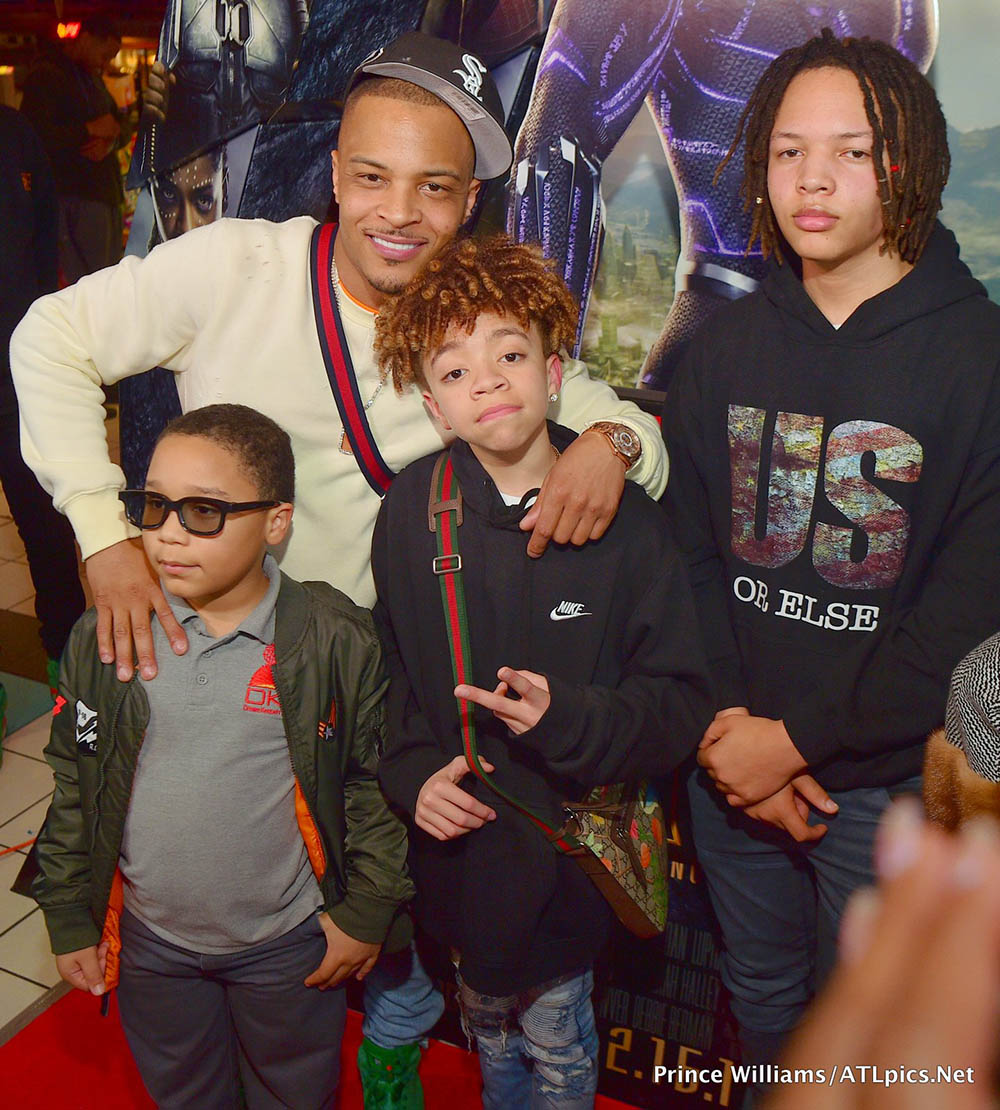 T.I. mistakenly showed up at the wrong theater last night. There were 2 Black Panther premieres in Atlanta, and T.I. ended up at the wrong premiere which was showing at the Regal Atlantic Station last night.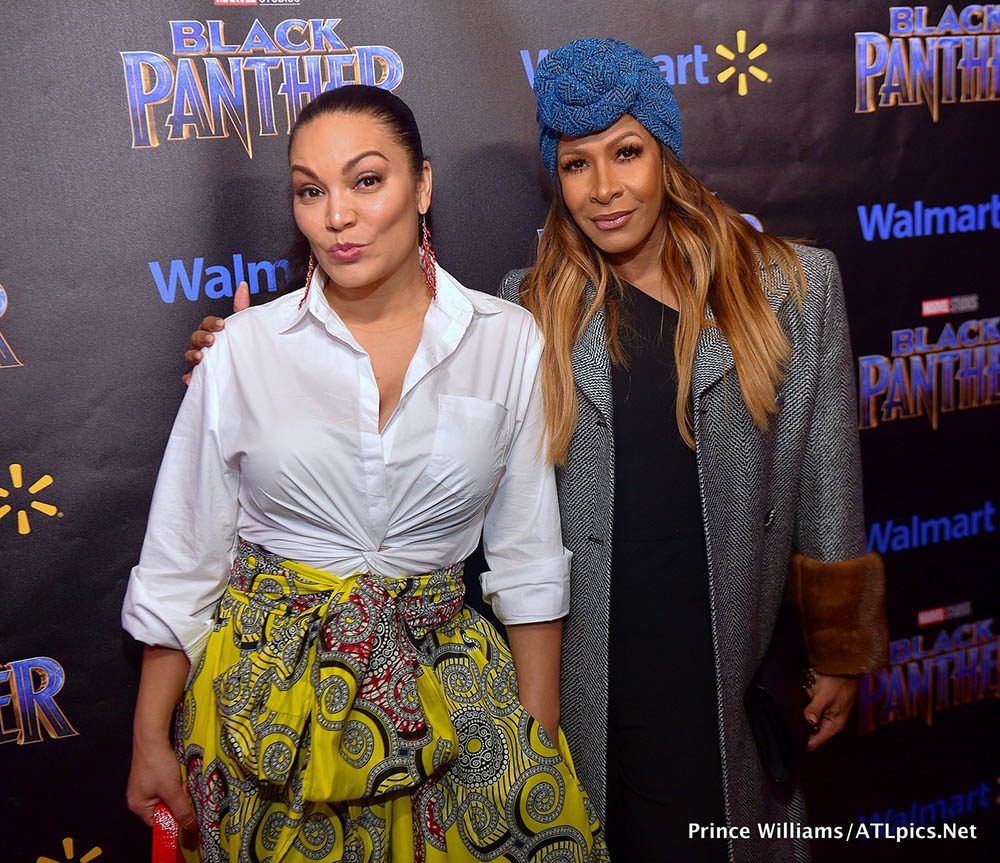 Journalist Egypt Sherrod (left) posed with reality TV star Sheree Whitfield. Egypt's skirt was made by Atlanta designer Sala J.
Event publicist Jackie O. Asare (Jackie O. & Co.) was very gracious. She offered me a spot on the red carpet, but I politely declined.
Celebrity photographer Prince Williams of ATLPIcs.Net (who is on his way to L.A. for the NBA All Star game) was in the house to get all the snaps!
Photos by Prince Williams/ATLPics.net