West Coast rapper Nipsey Hussle, left, and Birdman, 2nd from left, held their individual album release parties at Medusa Lounge in Atlanta on Sunday night. Nipsey's guests included local rappers T.I., (pictured far right), Quavo Honcho, 2 Chainz, YFN Lucci, NBA player Isaiah Thomas (2nd from right), football player Pacman Jones, and more.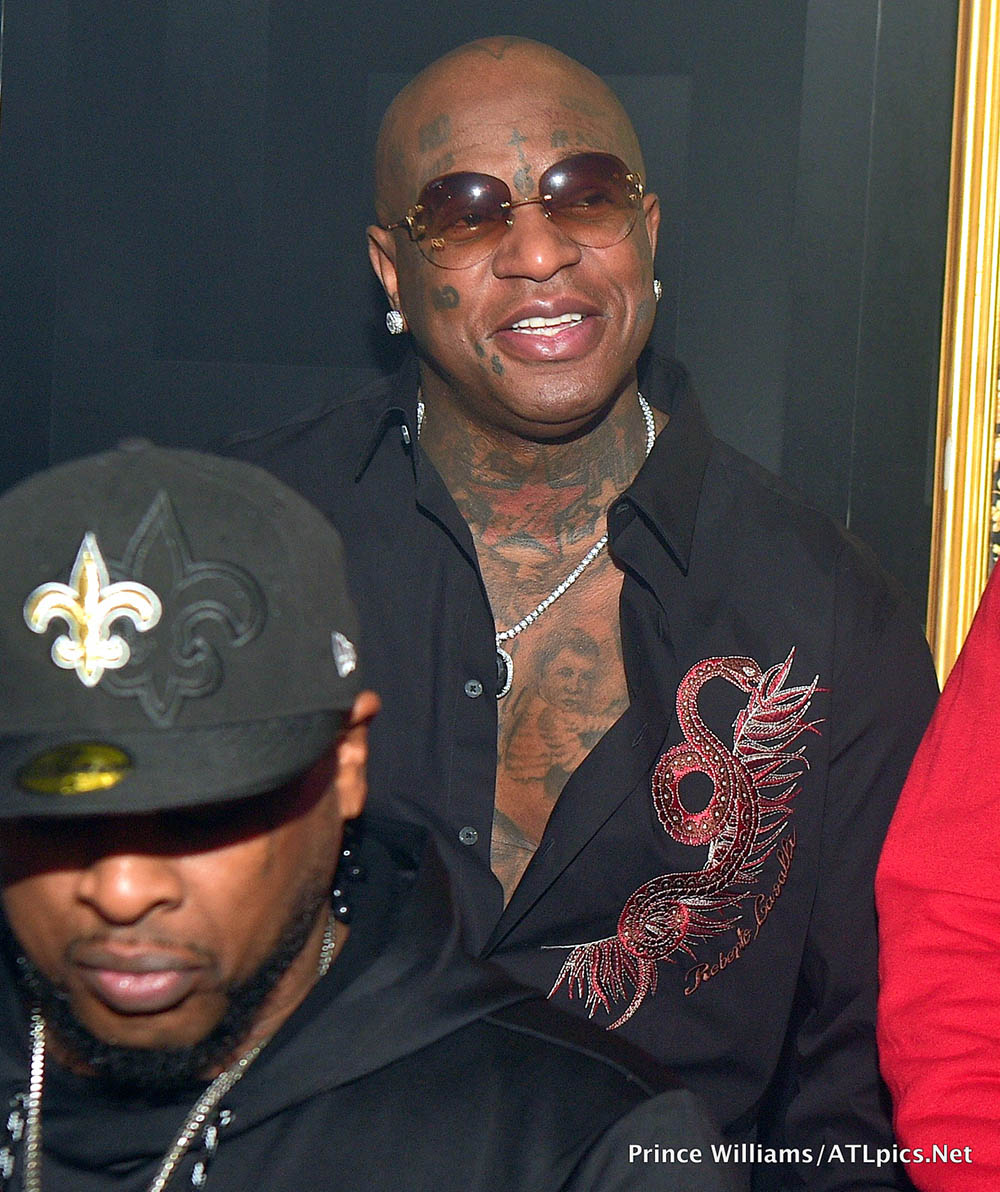 Everyone was buzzing about Birdman's $30,000 dental work. The 49-year-old mogul is engaged to be married to R&B singer Toni Braxton.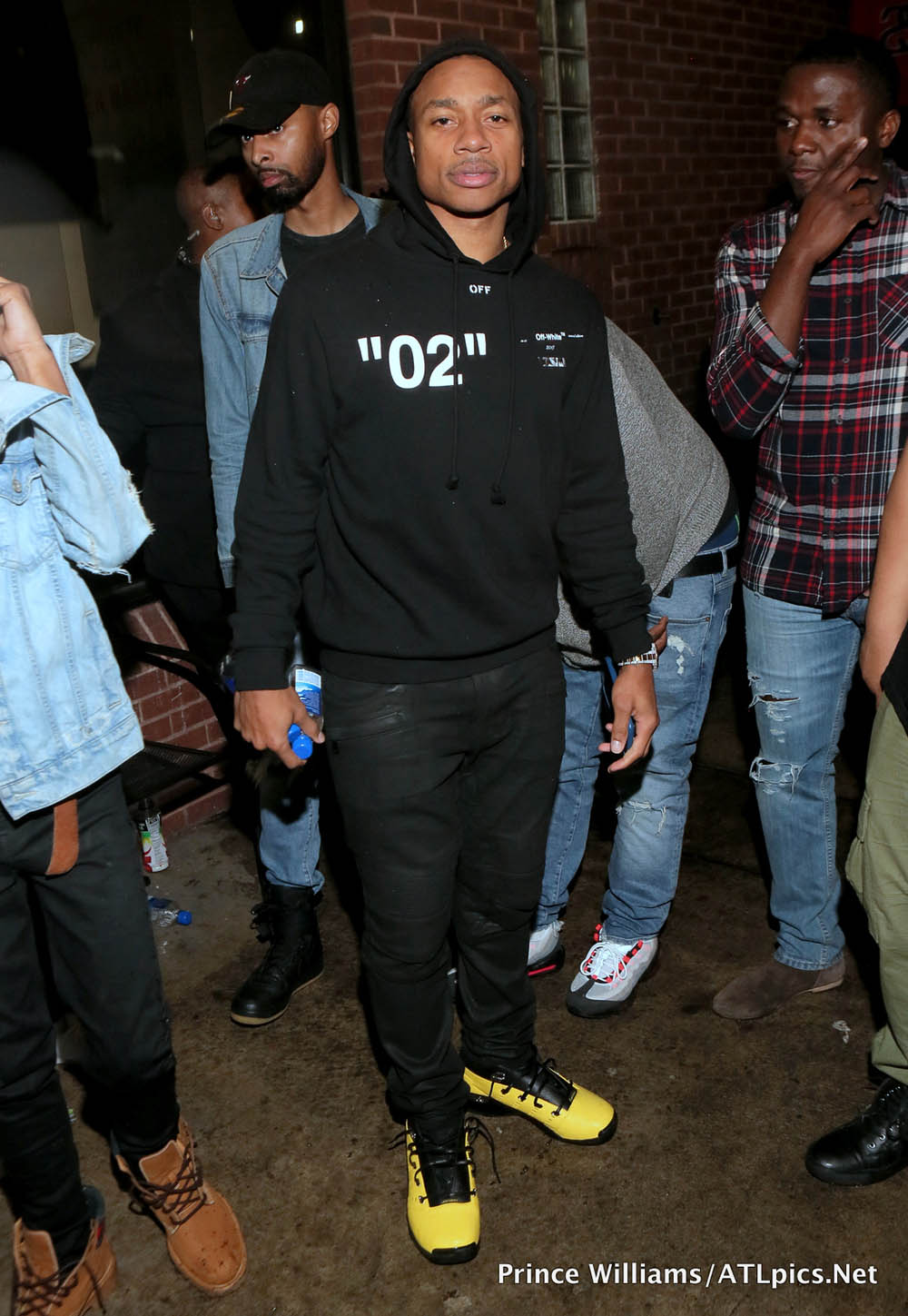 NBA player Isaiah Thomas is in town with the Los Angeles Lakers to play the Atlanta Hawks tonight. He was recently traded to the Los Angeles Lakers after he stunk up the Quicken Loans Arena in Cleveland. He was so terrible that fans took his jersey back to the Nike store for refunds.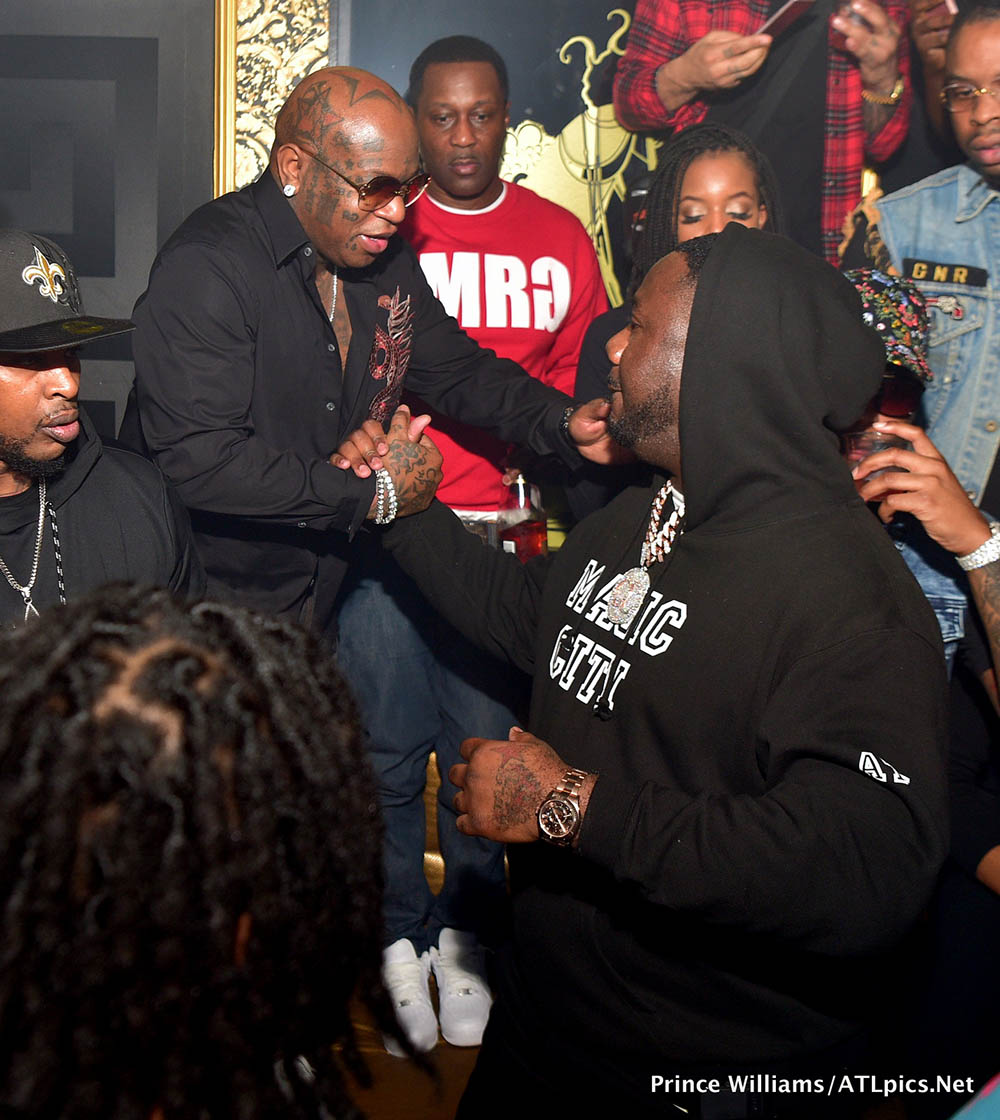 Birdman greeted Pierre "Pee" Thomas, owner Quality Control Music.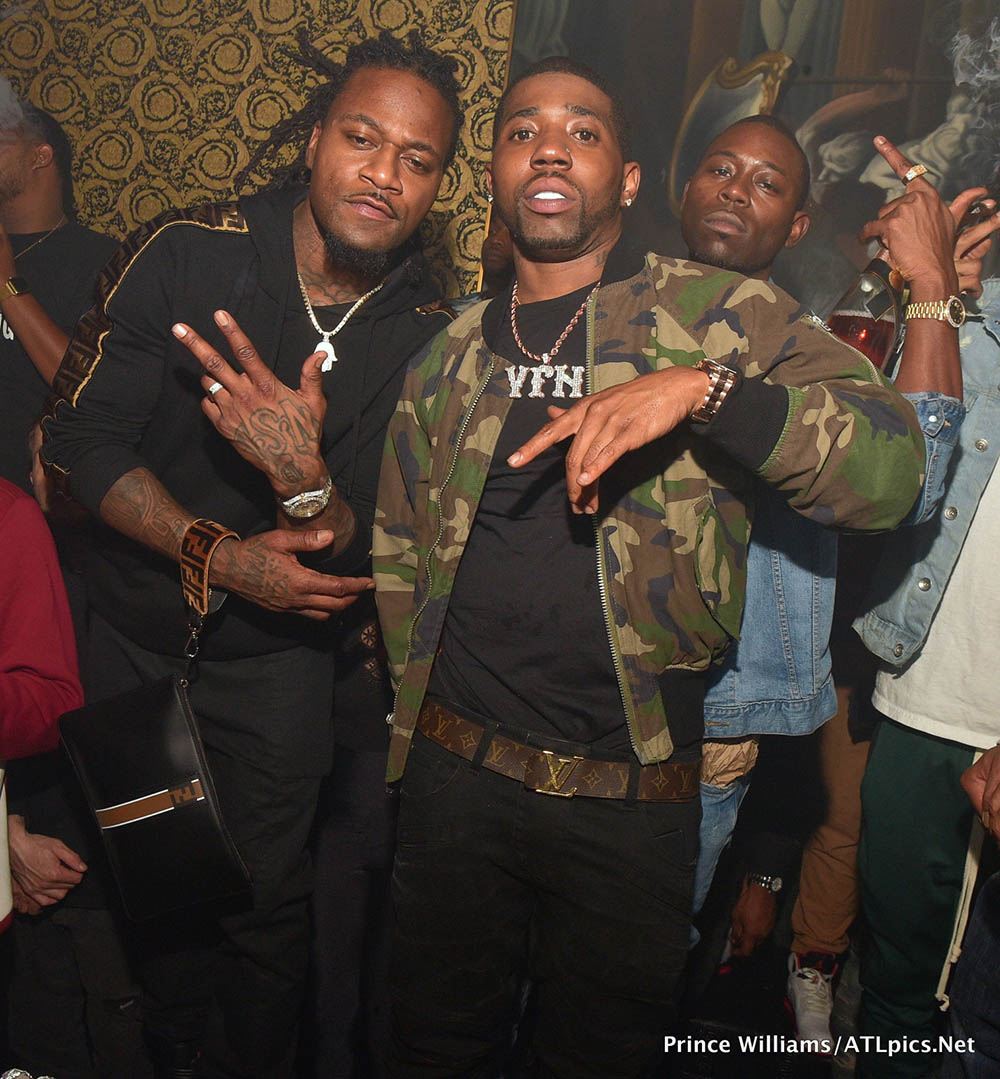 YFN Lucci, 2nd from right, is rumored to be dating Tameka "Tiny" Harris' daughter Zonnique Pullins, 21.
Photos by Prince Williams/ATLPics.net