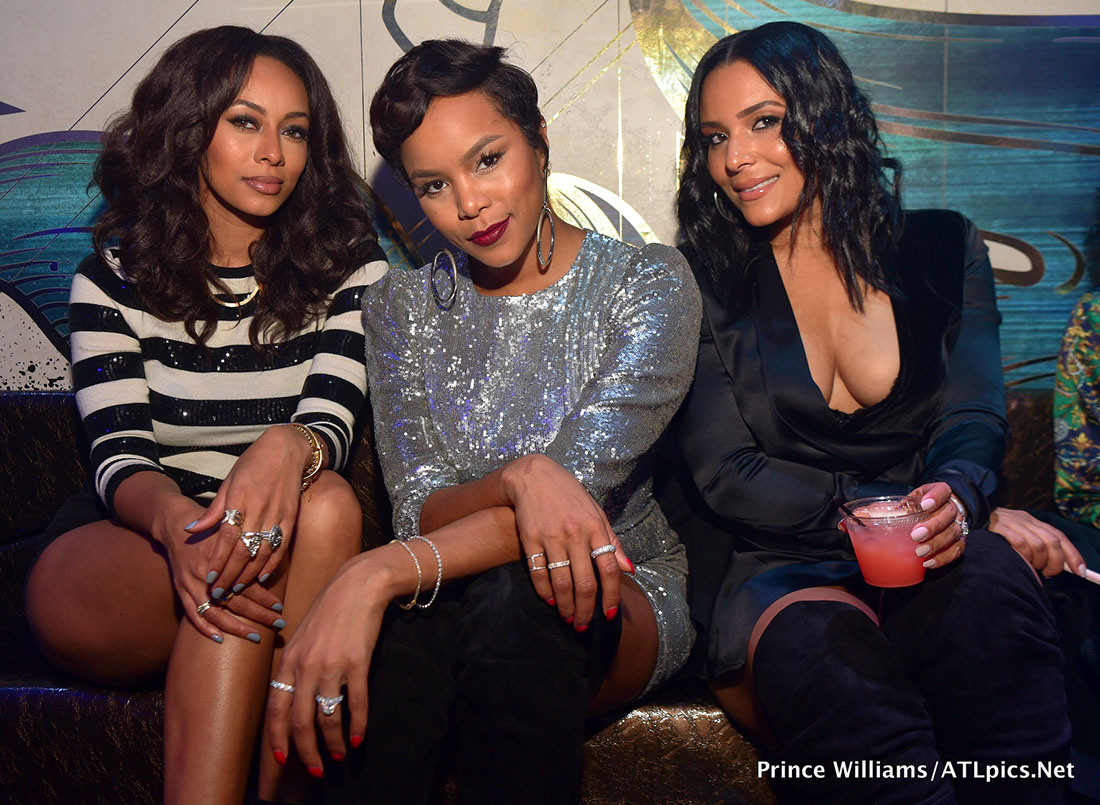 On Sunday, LeToya Luckett, center, hosted her 37th birthday party at Empire Lounge in Atlanta with her besties Keri Hilson, left, and Eudoxie Bridges, right.
Also in the house was LeToya's husband of 6 months, Tommicus Walker. LeToya is best known as one of the original members of Destiny's Child, along with Beyonce Knowles, Kelly Rowland and LaTavia Roberson. None of DC's original members attended the party.
Gabonese beauty Eudoxie Agnan Bridges, aka Fab, also showed support for her friend, LeToya, at Empire Lounge. Eudoxie and rapper Ludacris have three children.
Singer/songwriter Keri Hilson (pictured) recently revealed her long battle with depression that led to her 7-year hiatus from music. "Literally, seven years of my life have been a battle with depression and I can't say that I'm all the way clear, but I'm in the clear," the No Boys Allowed singer said at a "Silence the Shame" panel in Atlanta, GA.
"When 'Pretty Girl Rock' was at the top of the charts, I was bearing the weight of some personal and professional mistakes and they just weighed so so so heavy on my spirit, and I was just not myself," she added.
Keri, 35, said she was living her dream until the breakup of an 11-year relationship caused her to hit rock bottom. A series of failed relationships followed that caused her depression to worsen.
"It all just kind of spiraled for me, and became something I had never been through, I had never recognized myself as a person who can't pick themselves back up. I mean, I was literally on stage crying."
She continued: "For two and a half years, I went ghost from social media. I don't need the false love or the unwarranted hate. I don't want any of it so I just left."
Watch the video below.
Photos by Prince Williams/ATLPics.net