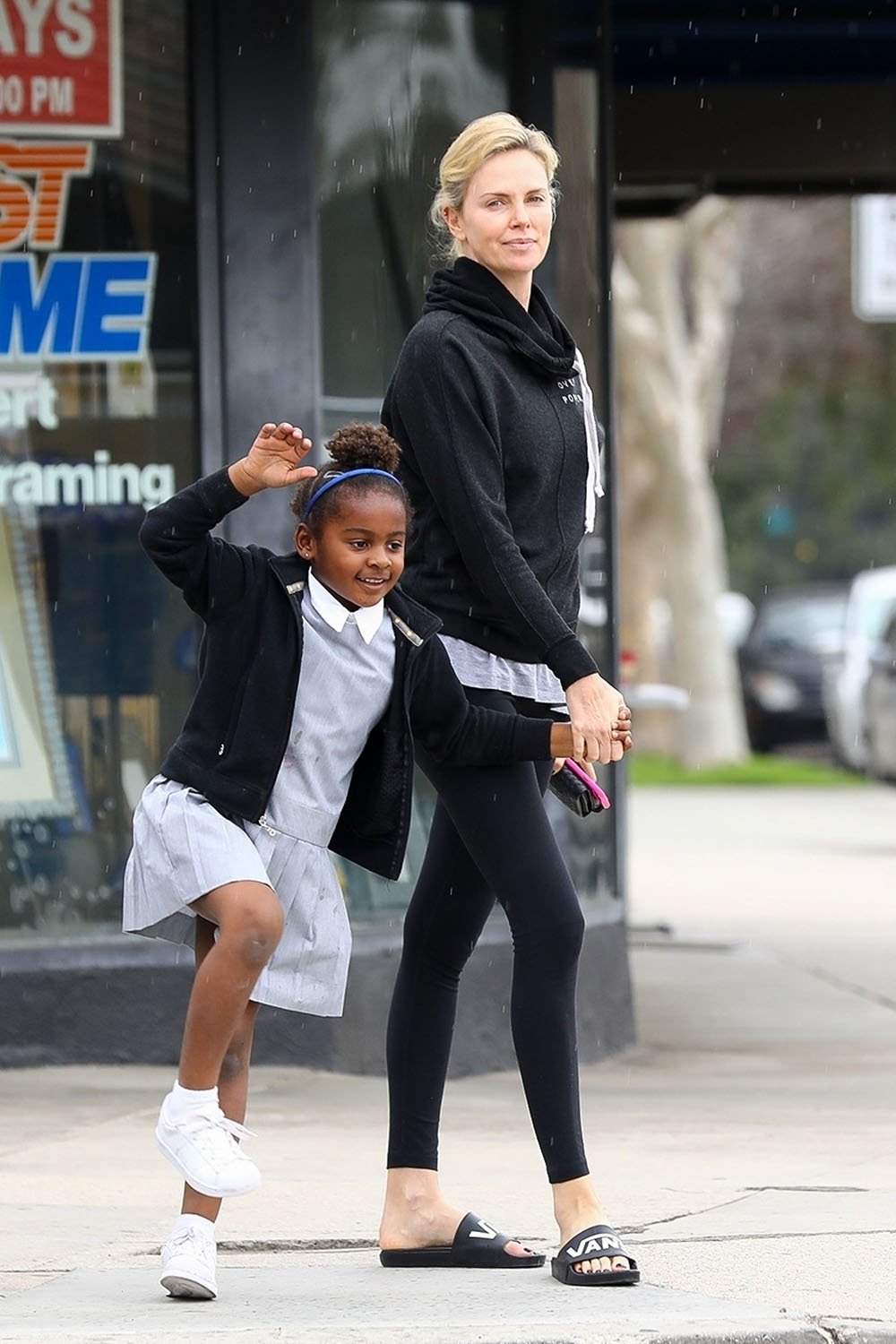 Paparazzi images of Charlize Theron and her son Jackson Theron sparked outrage when BACKGRID.com published the images on March 20th.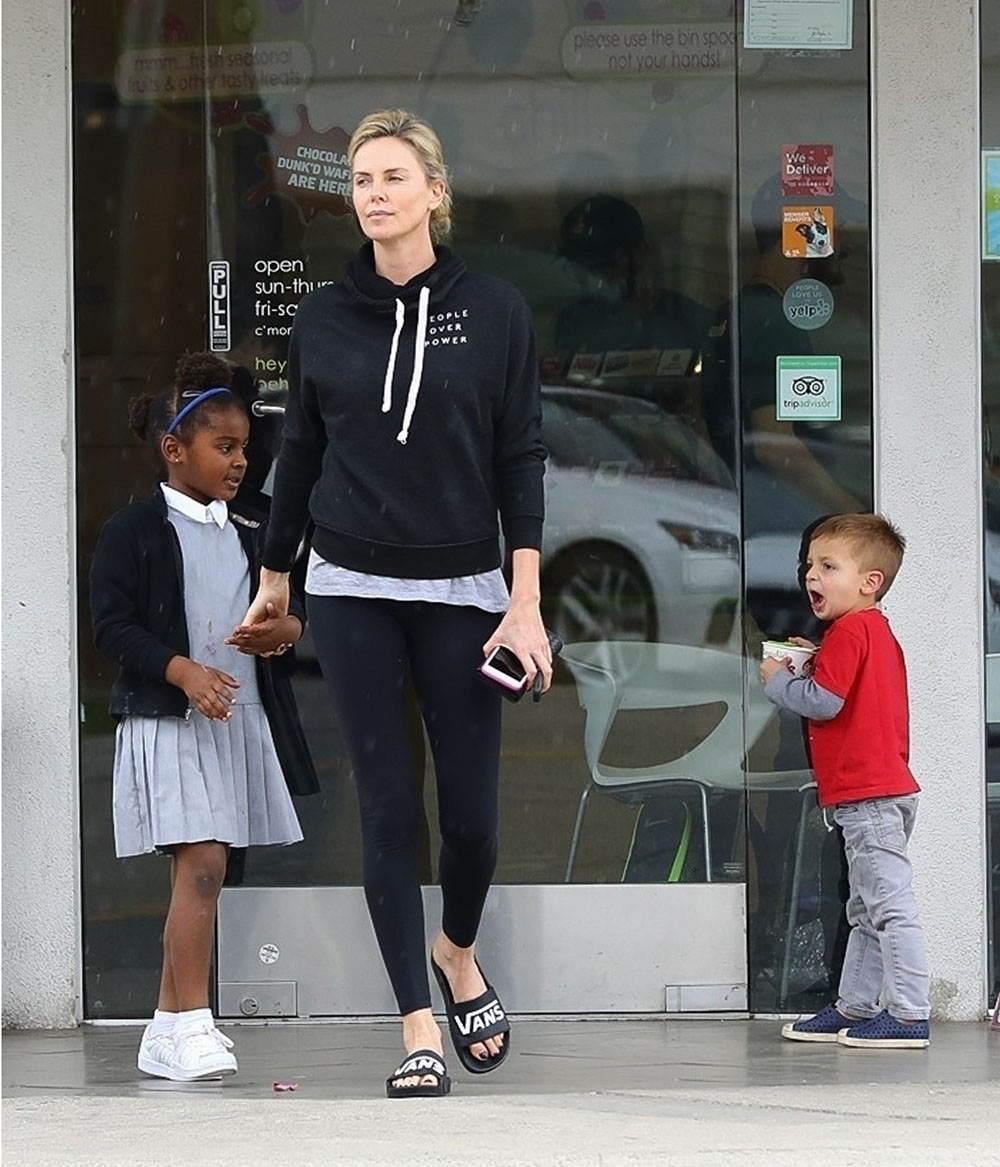 The photos show 6-year-old Jackson wearing a schoolgirl uniform with his short hair held by a blue headband. Black women lashed out at Charlize for emasculating Jackson.
Others rushed to Charlize's defense, saying little Jackson made his own choice to dress like a girl. But paparazzi photos showed Jackson fighting Charlize in public when she forced him to wear pink ballerina slippers and attend dance classes.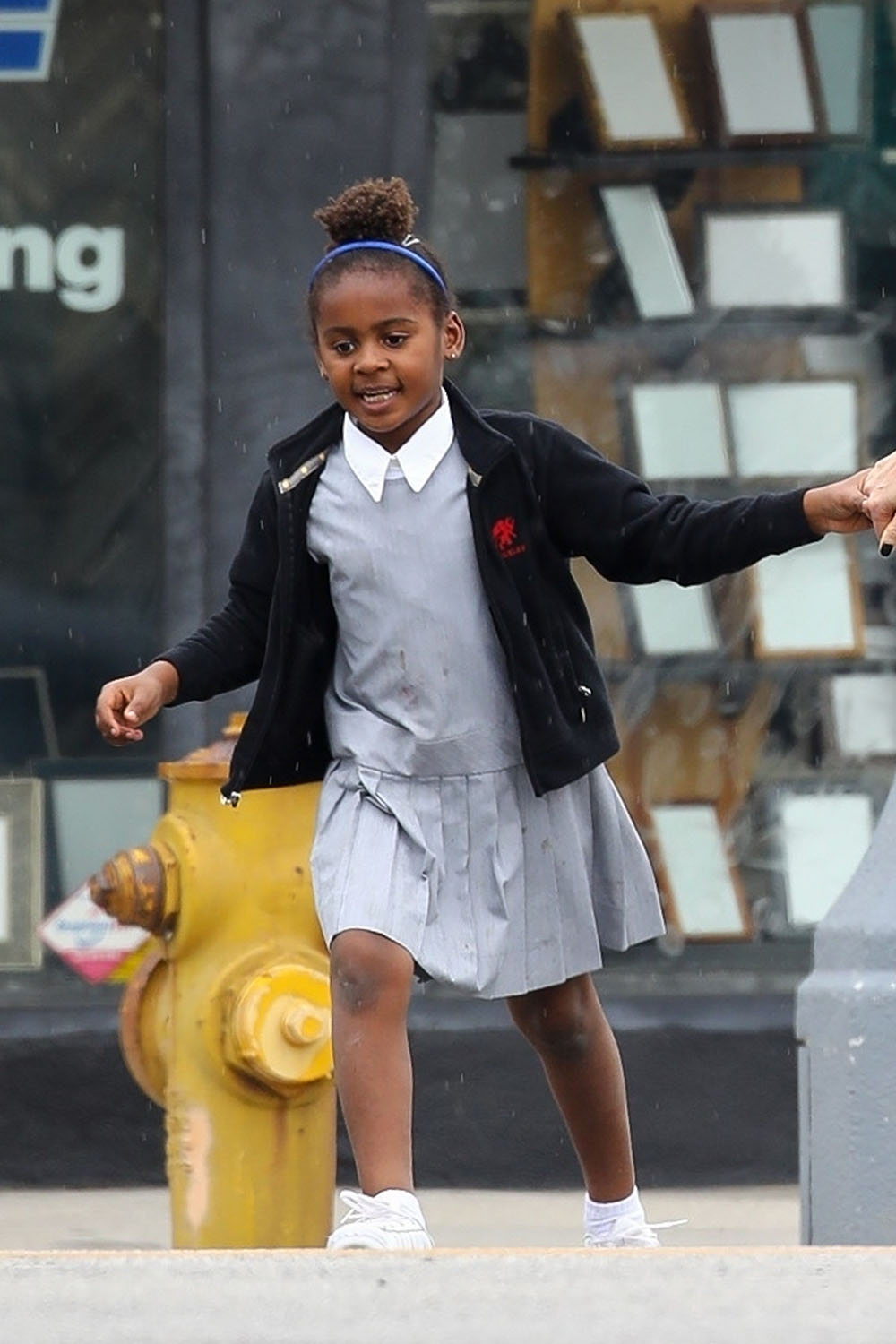 Jackson often looked miserable after attending the dance classes. Photos of his notorious tantrums drew concerned comments from bloggers.
No one knows what's going on behind closed doors in the Theron household, but in a recent interview with ELLE magazine, Charlize referred to her mother as a "bitch," and her adopted children as "little assholes".
Imagine what she calls them at home.
Photos by EVGA / BACKGRID