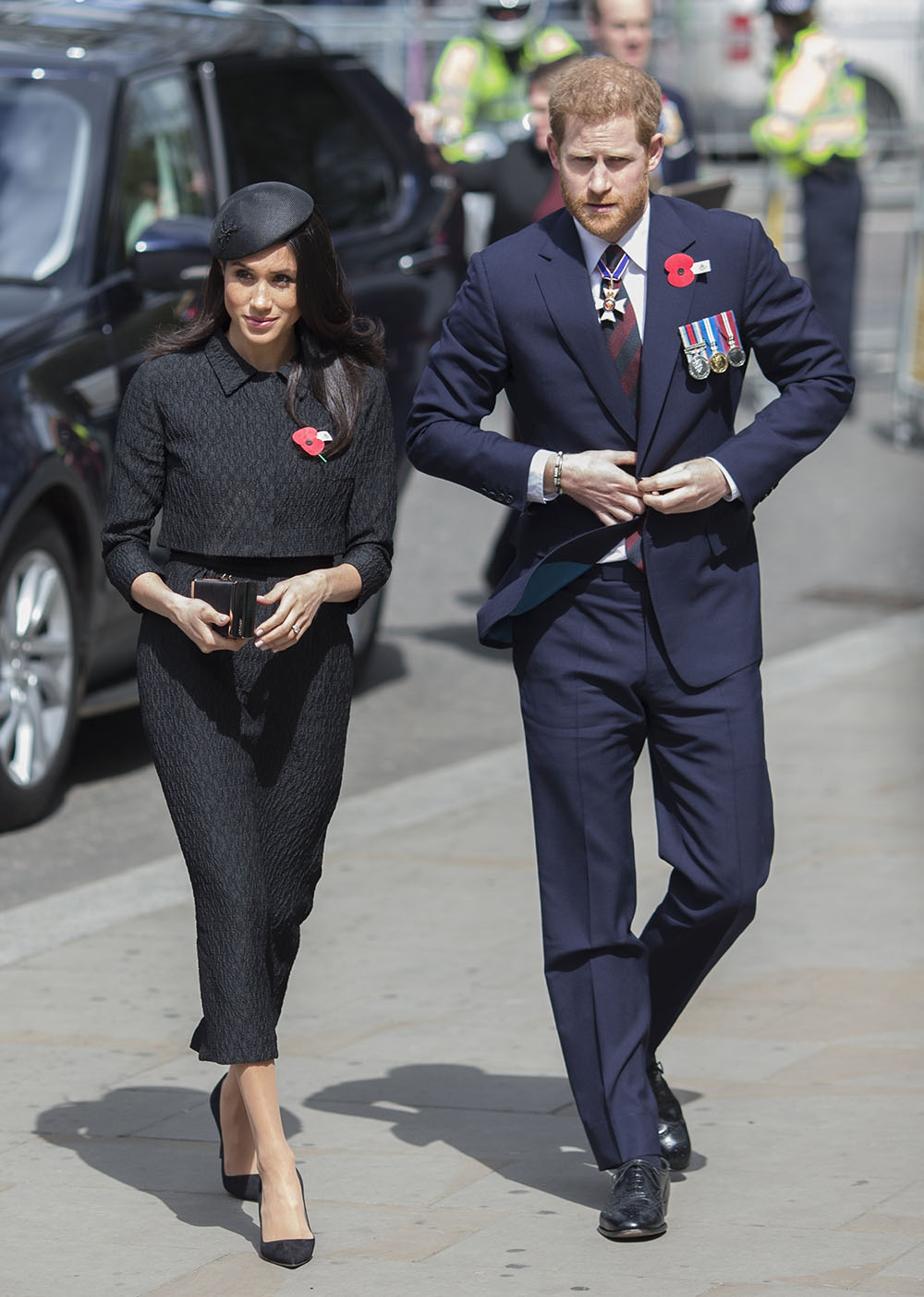 Royal couple Prince Harry and Meghan Markle joined Harry's older brother Prince William at the Wreath Laying Ceremony and Parade to commemorate ANZAC Day at Westminster Abbey in London on Wednesday.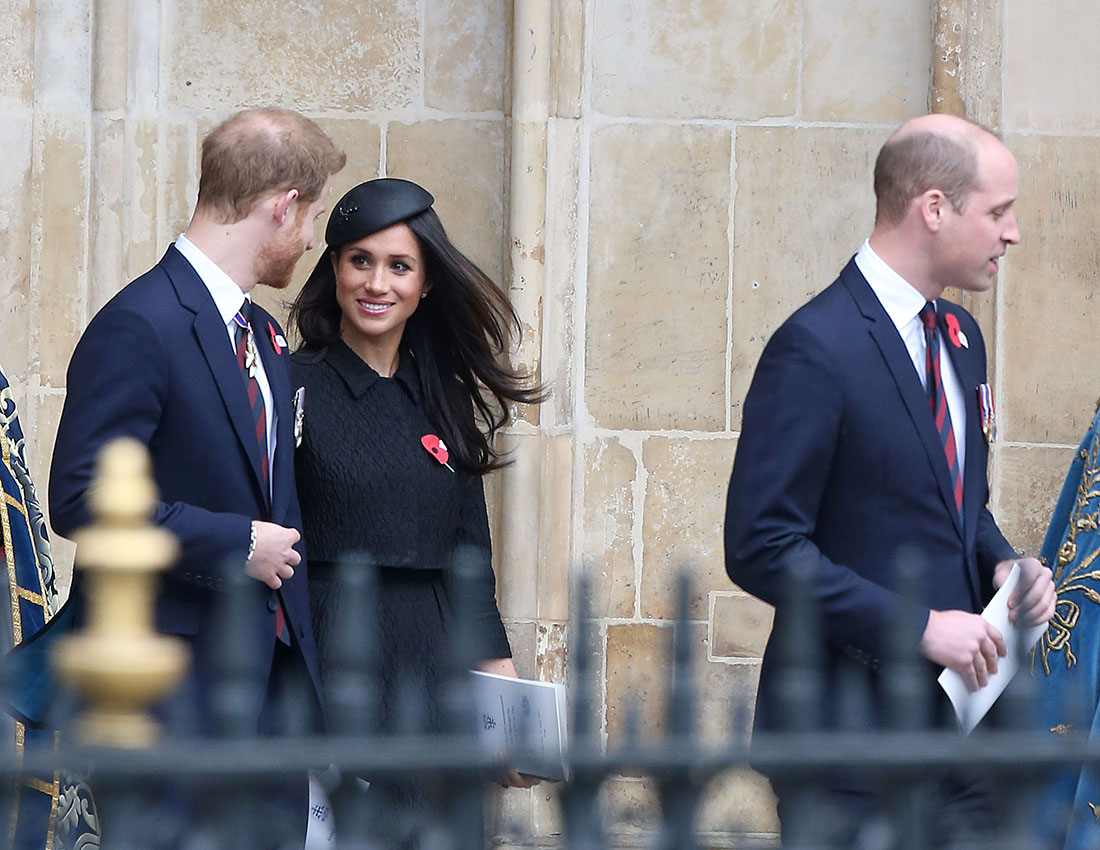 The royals attended the ceremony hours after Prince William and his wife Kate Middleton welcomed their third child, a yet to be named son.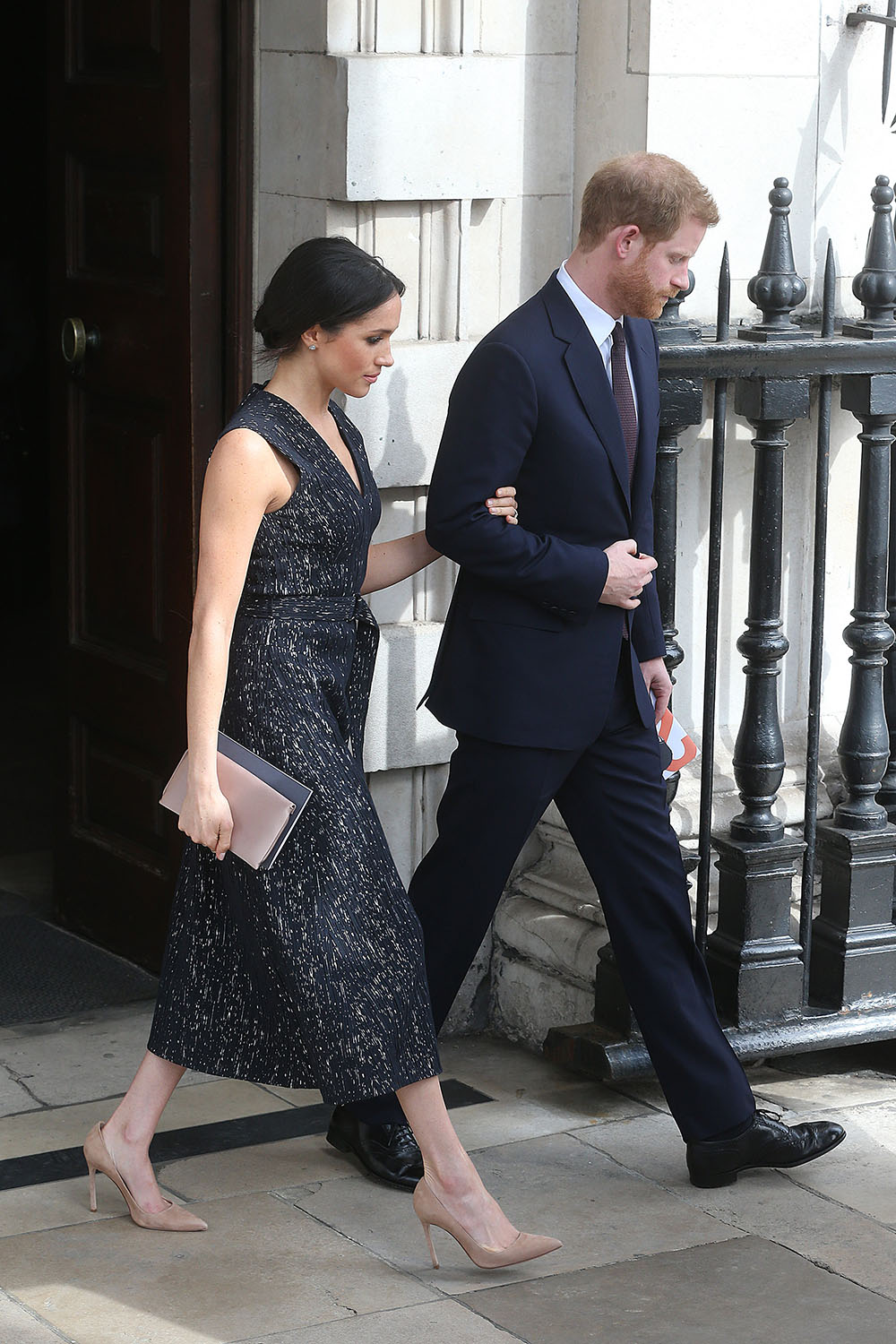 Meghan Markle, who normally dresses to the nines for public appearances, was heavily criticized on Tuesday for wearing an inappropriate frock (pictured) to a memorial for an 18-year-old black man who was murdered in a racist attack 25 years ago.
The American actress wore a sleeveless, printed V-dress by Hugo Boss to the memorial, sparking harsh words from the stodgy critics at American Vogue magazine.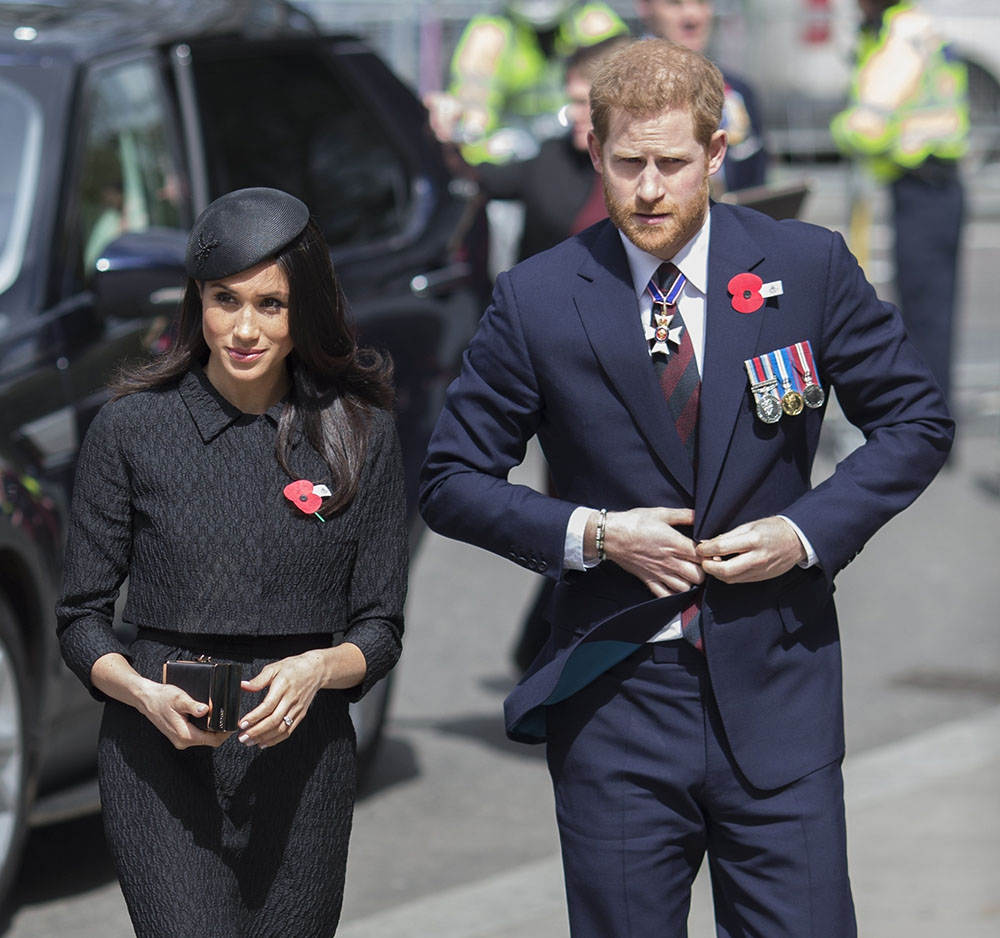 The 36-year-old redeemed herself on Wednesday by wearing a conservative black suit with a matching beret-style hat. What do you think of Meghan's conservative attire? Was she wrong to wear a sleeveless frock to the memorial?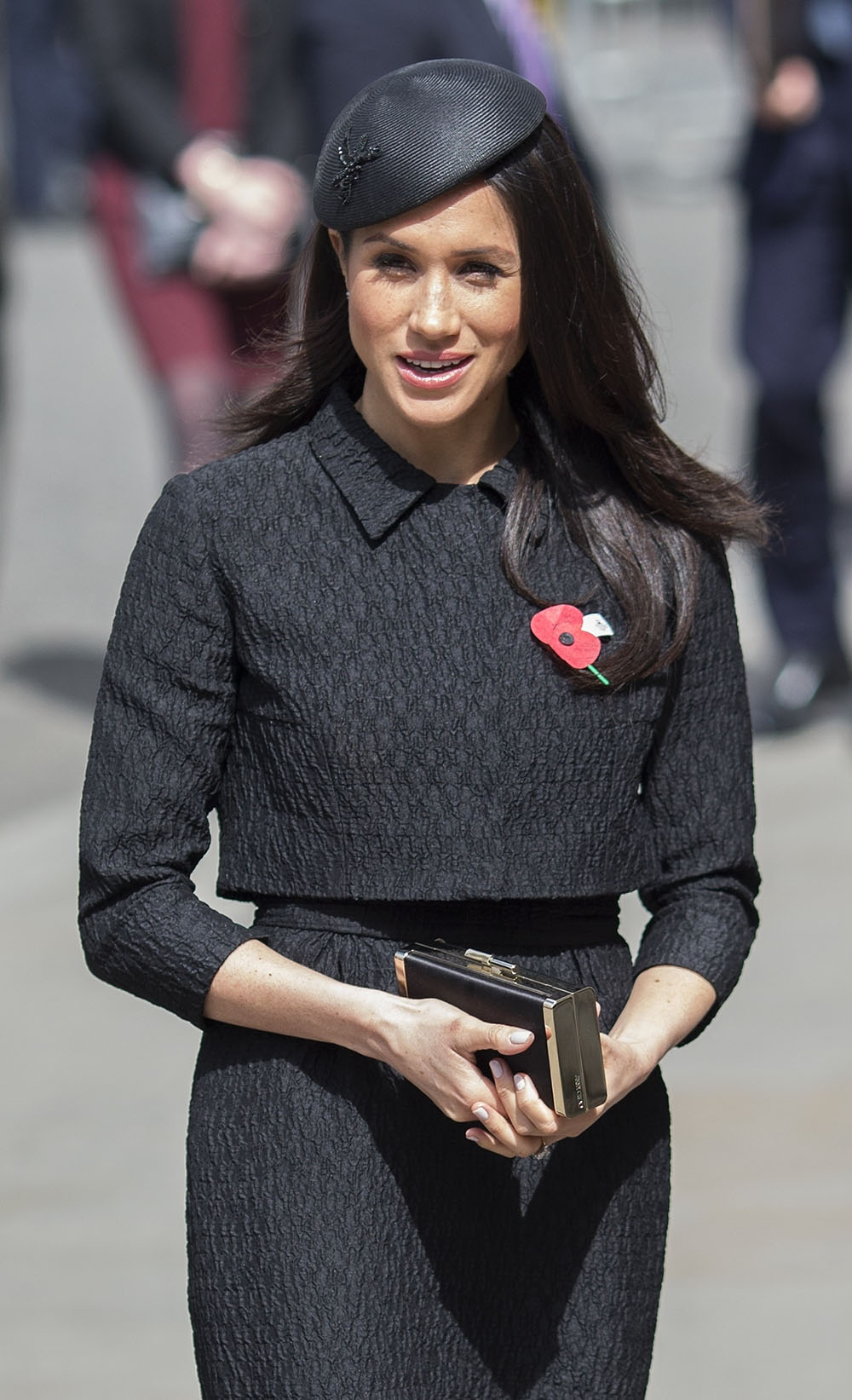 Photos by Matrix/MediaPunch / BACKGRID, WENN.com