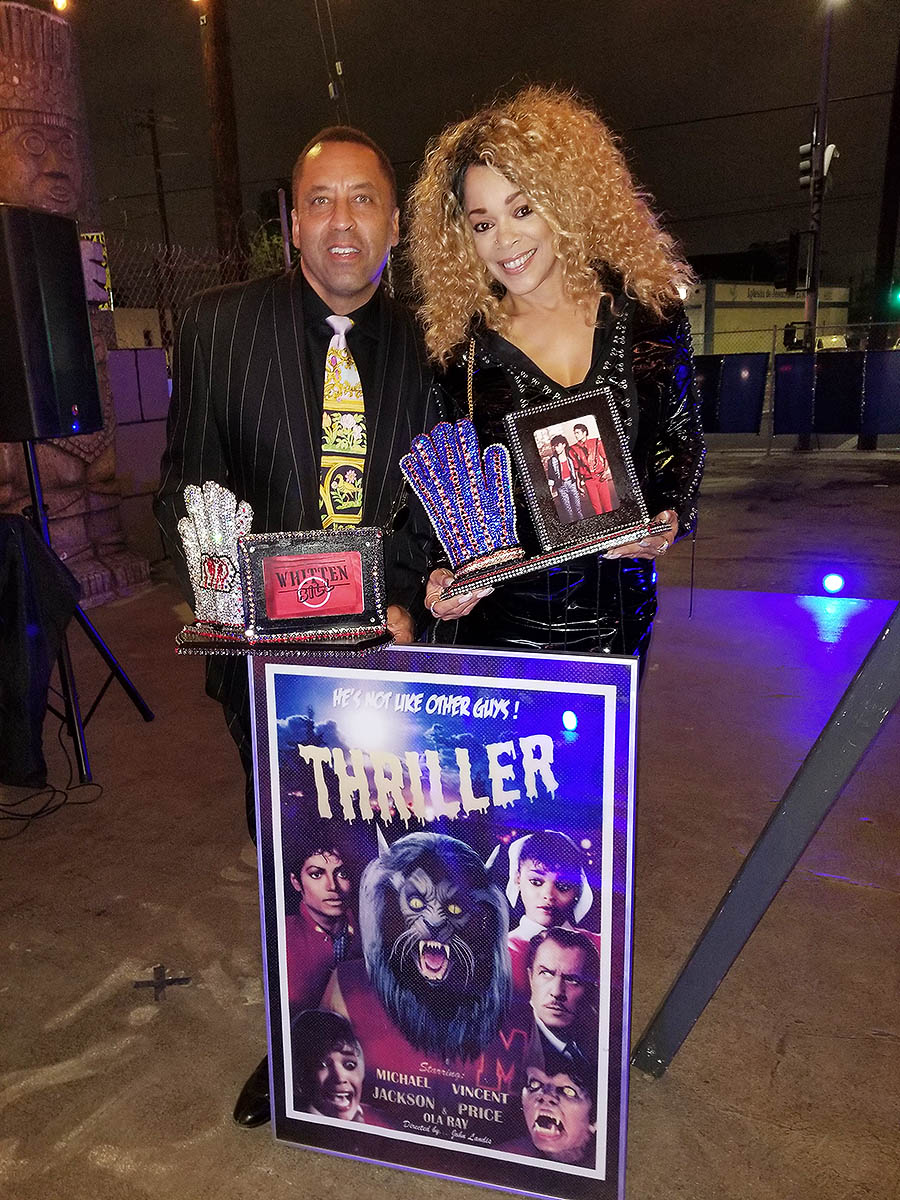 While fading hip-hop stars celebrated their genre's former glory at the 2018 BET Awards on Sunday, famed designer Sir Keith Holman and close family friends of the late King of Pop Michael Jackson paid tribute to his legacy at a private, invite-only party.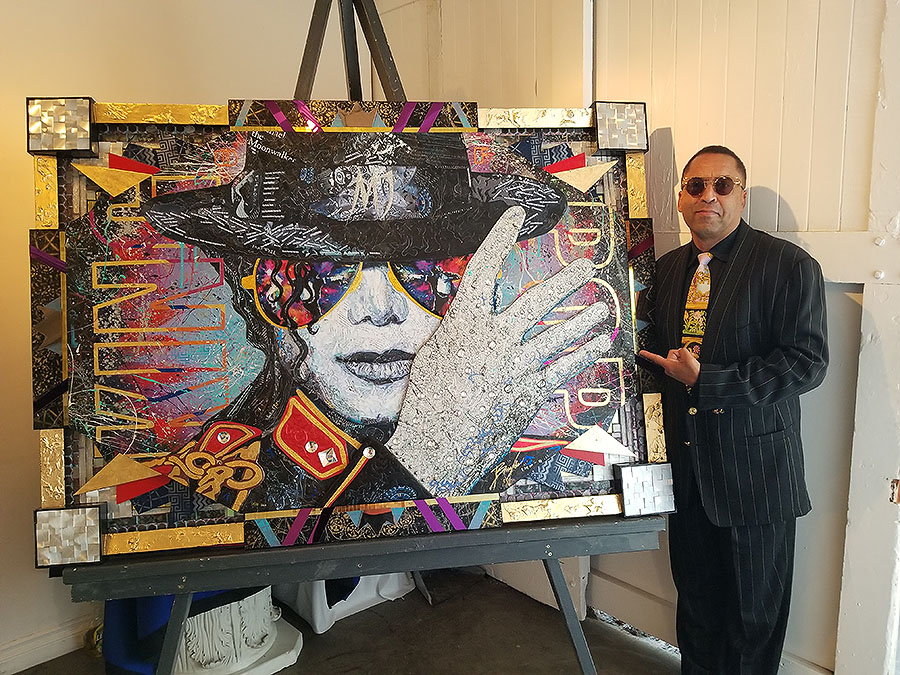 Mr. Holman is the protege of the late designer Bill Whitten, who created stage costumes for many of Motown's greatest acts, including Diana Ross & The Supremes and the Jackson 5.
Mr. Holman went on to design stage costumes for The Jacksons after they left Motown and signed with Epic Records.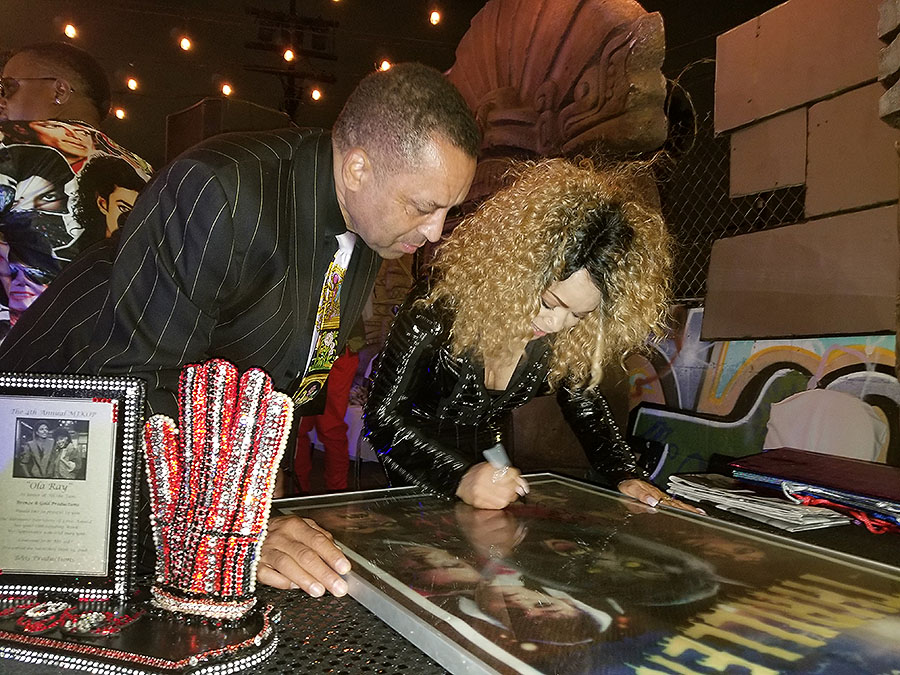 Thank you to Mr. Holman for sharing these exclusive images from this weekend's private event, organized by BJ, at Graff (Graffiti) Lab on Venice Blvd. in Los Angeles.
Sir Keith Holman writes:
Dear Sandra,

I have a wonderful story for you and your viewers. It's of hope and inspiration and inspire children of all Ages! I presented a "Thriller" inspired "Glove of Love" award created by BJ (this special event-coordinator) to Ola Rae, and she signed my "Thriller" Poster. She said … signing it was really special since she never does that!

I am also gifting her with a poster! I also accepted an awarded for the late designer Bill Whitten and family. And while Stella Ruata, the original co-creator and beader of the original gloves, socks, military Jackets and costumes, was unable to attend, her granddaughter, Crystal, attended.

Dr Cherlyn Lee also honored Reverent June Juliet Gatlin, and Latoya Jackson Michael Jackson's cousin represented the family. A special prayer was said and also sent out to Mr Joe Jackson from everyone!

Artist Ken Matthews aka Brayden Bugazzi, created the most magnificent painting of Michael Jackson, listing all of the original designers and artisans (so they will not be forgotten), that helped create the original Jackson costumes, including the late Bill Whitten, Stella Ruata, Fabrizio, Gresia, Andre, Warren R. Caton, Enid Jackson (Jackie Jackson's ex-wife), Steven Loomis. Maggie, Ted Shell, and Bon Choix Gerard.

Also, one original [Swarovski] lochrosen crystal (from the 1980's) was mounted inside the fingertip.

The most memorable part of the night was seeing the performers — one 4 years old — and some of modest means, humble beginnings and with special needs, performing. It was so awesome to see them come together from around the world for this special event!
See photos in gallery.