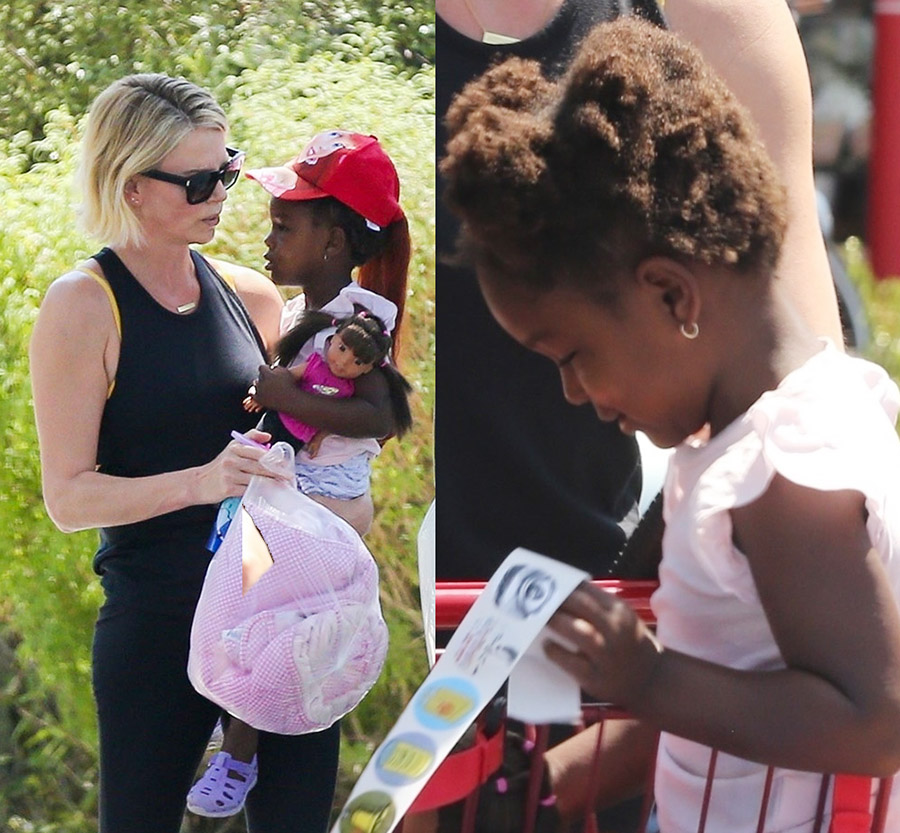 Charlize Theron was spotted out grocery shopping with her little princess, daughter August Theron, 2, in Los Angeles on Monday. August didn't seem all that pleased to wear a Disney Little Mermaid Ariel ball cap with fake ponytail over her hair.
Photos by SL, Bruce/BACKGRID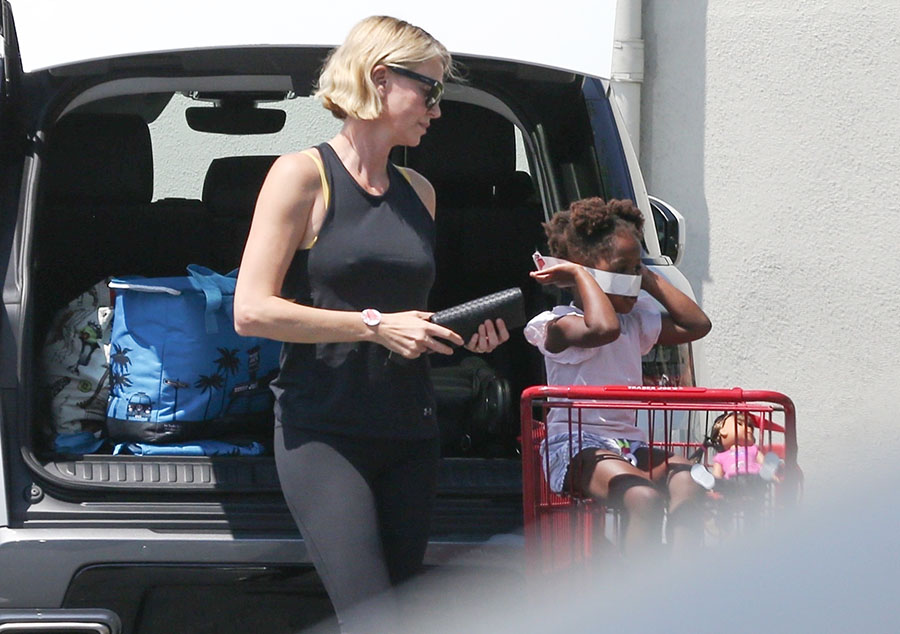 As soon as Charlize seated August in a shopping cart, the little girl flung the cap down. Don't quote me on this, but it looks like Charlize is training August's hair to grow dreadlocks. Charlize is also mom to 6-year-old Jackson Theron.
Photo by SL, Bruce/BACKGRID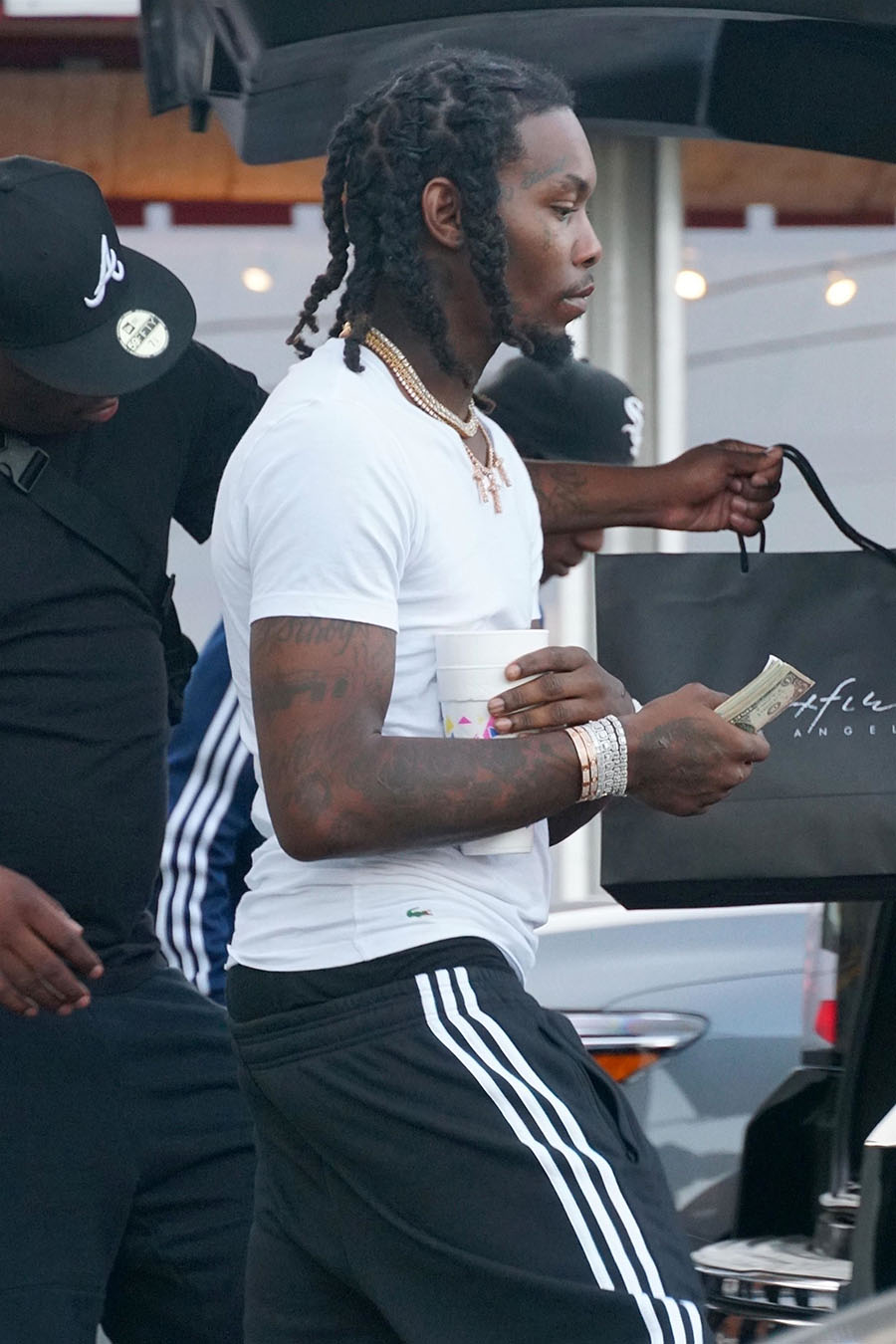 Cardi B's husband, rapper Offset of the group Migos, was spotted carrying a stack of dollar bills after spending Cardi's money on a shopping trip to Maxfield with his security crew in Los Angeles. Cardi didn't make the trip. She stayed at home in Atlanta with the couple's infant daughter, Kulture, who was born on July 10.
Photo by BACKGRID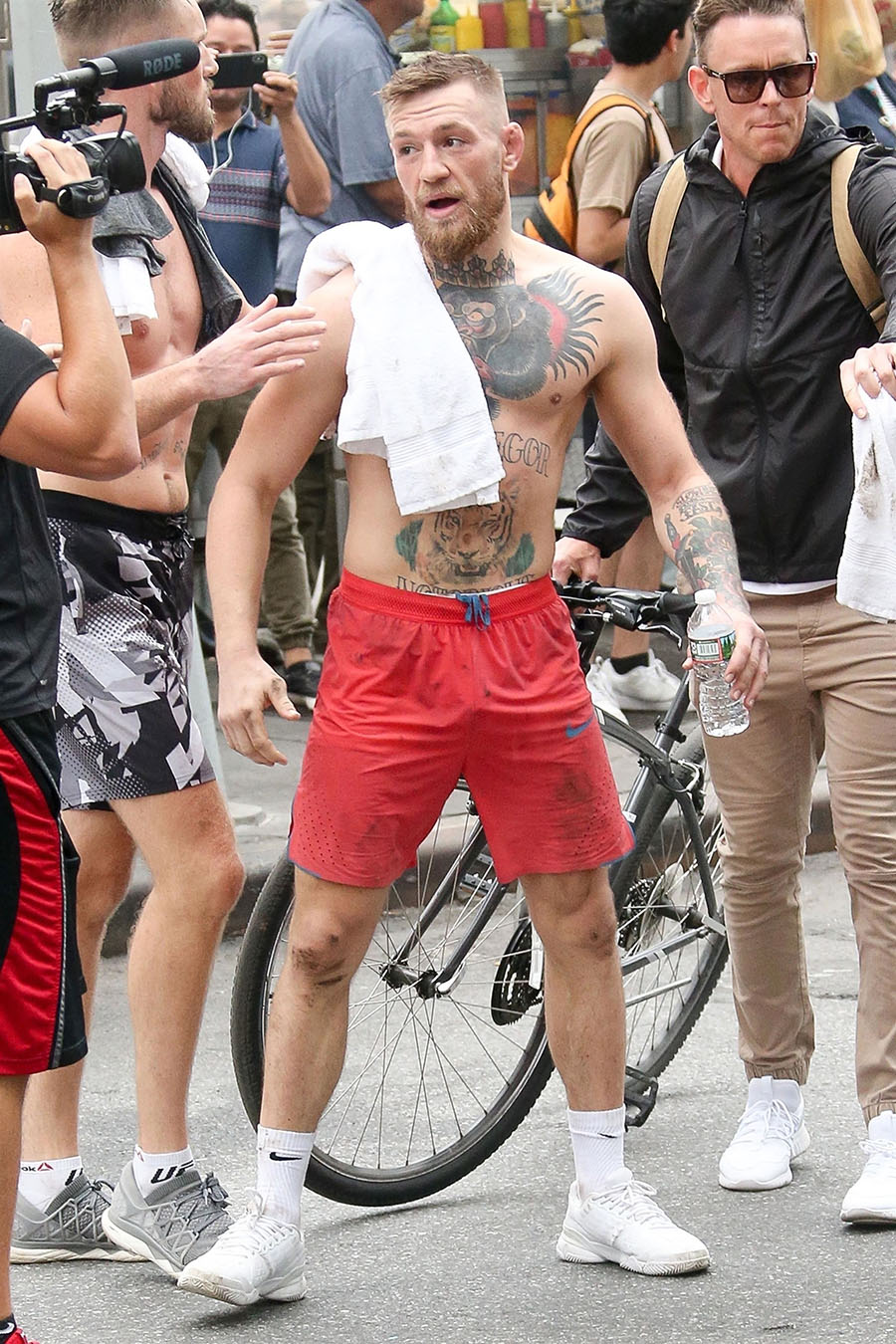 MMA fighter Conor McGregor was seen walking shirtless through the streets of New York with his entourage around him. The 30-year-old Irishman is very close to a deal for a UFC title fight. The troubled fighter was arrested in New York in April after going on a rampage at a UFC event.
Photos by BACKGRID