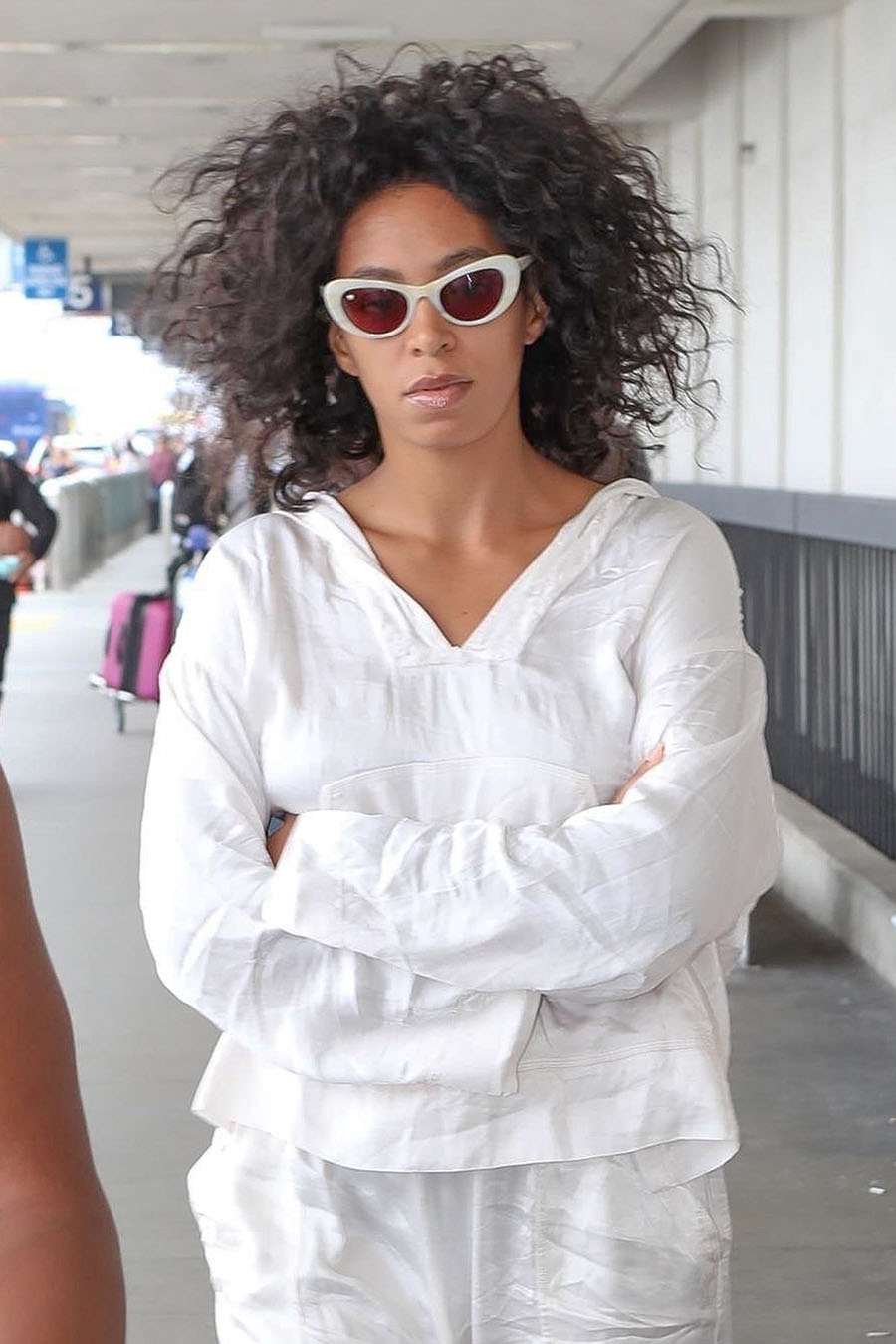 Beyonce's little sister Solange Knowles and her entourage arrived at Los Angeles International Airport (LAX) to catch a departing flight on Thursday. Solange looked a little annoyed and she tried to avoid the cameras.
Photo by Shotgetter / BACKGRID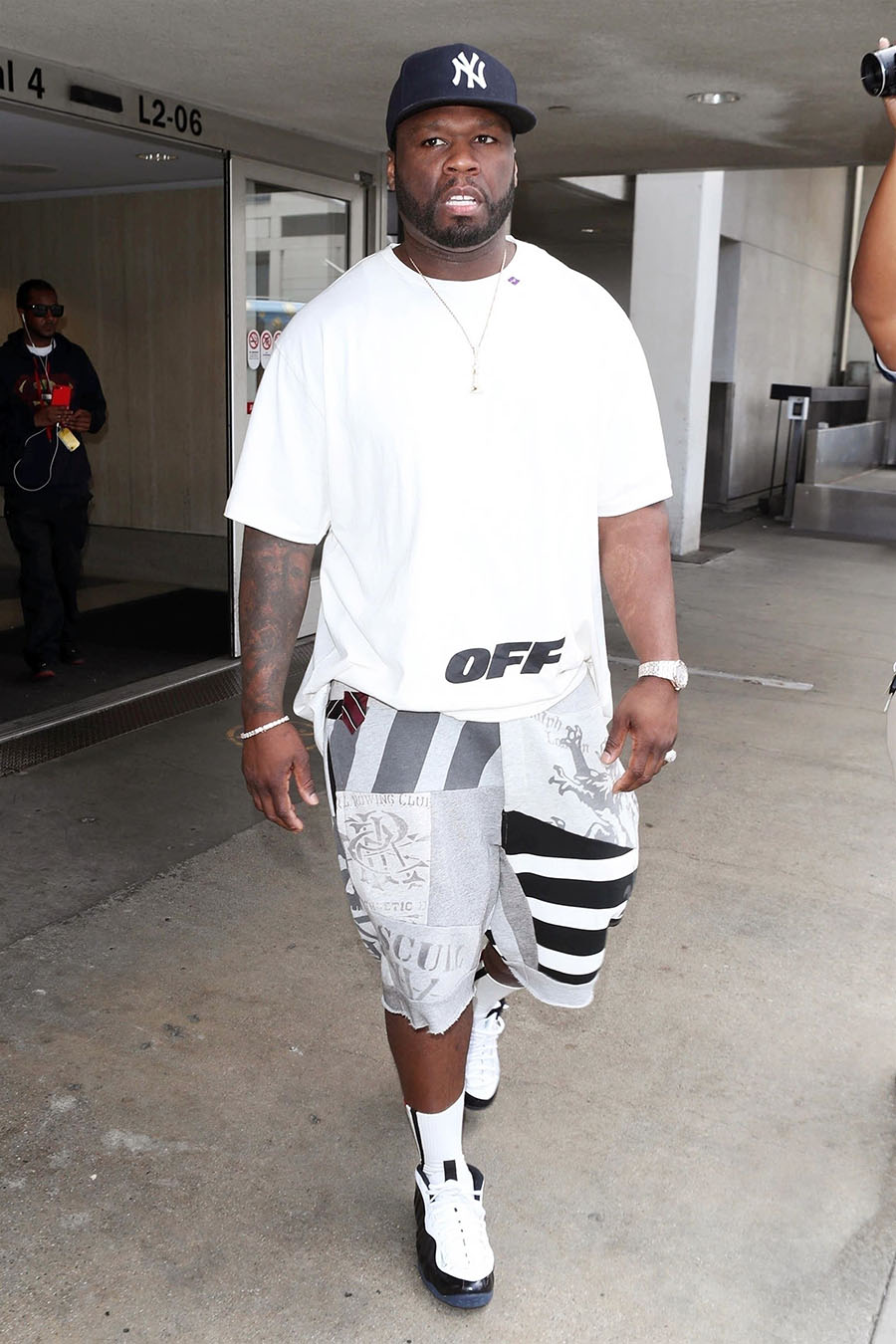 Rapper Curtis Jackson, aka 50 Cent, was seen arriving at LAX Airport in Los Angeles, wearing Off-White from head-to-toe. The 43-year-old rap producer looked serious following his juvenile online feud with semi-retired boxer Floyd Mayweather, Jr, 41. Both men are too old for such antics, but, typical of most narcissists, they crave attention and will do anything to get it.
Photo by BACKGRID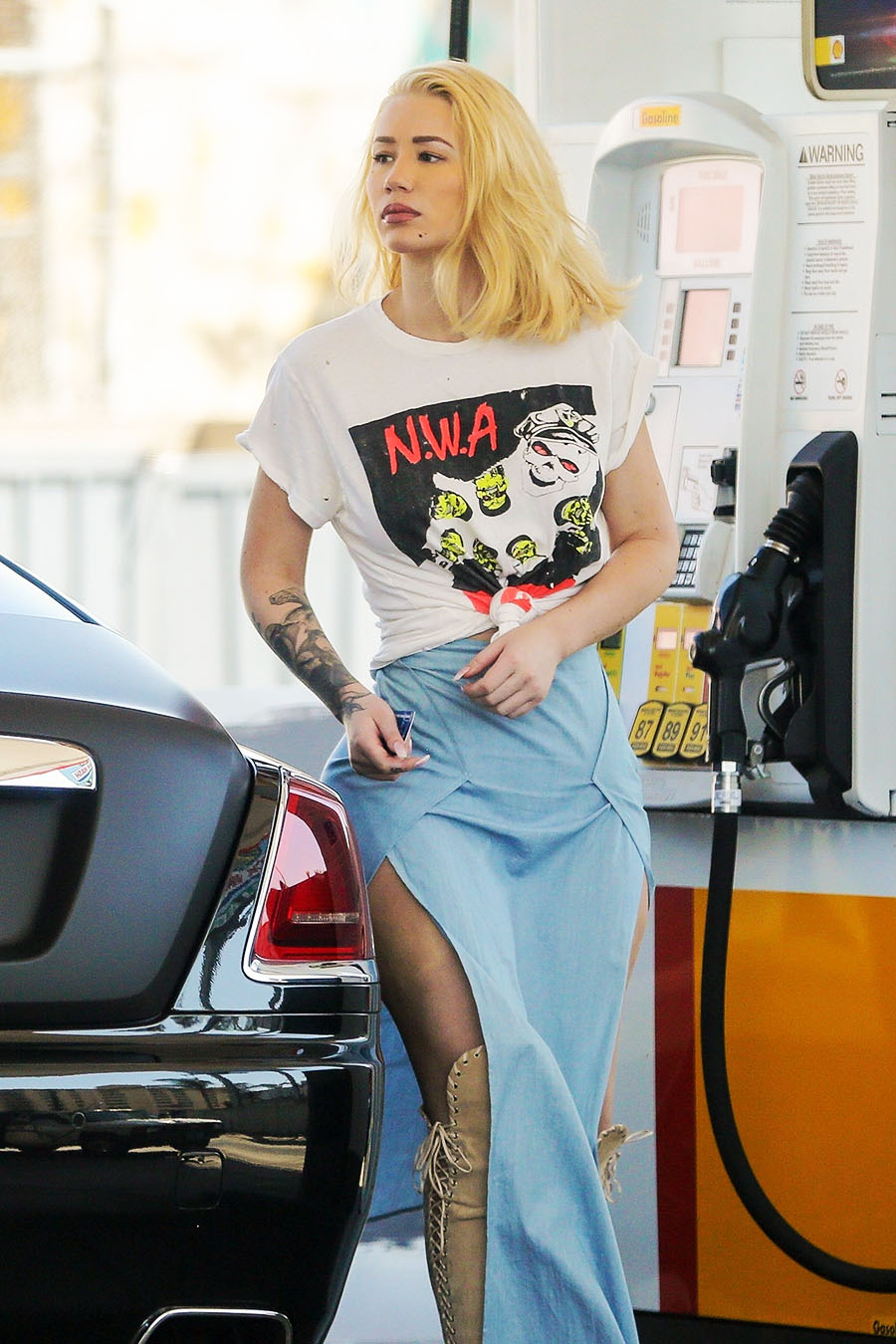 Australian rapper Iggy Azalea bared a little thigh while gassing up her ride at a Los Angeles gas station. The one-hit rapper rocked a NWA graphic tee with a slitted denim dress and thigh-high lace-up high heeled boots.
Photo by BAHE / BACKGRID