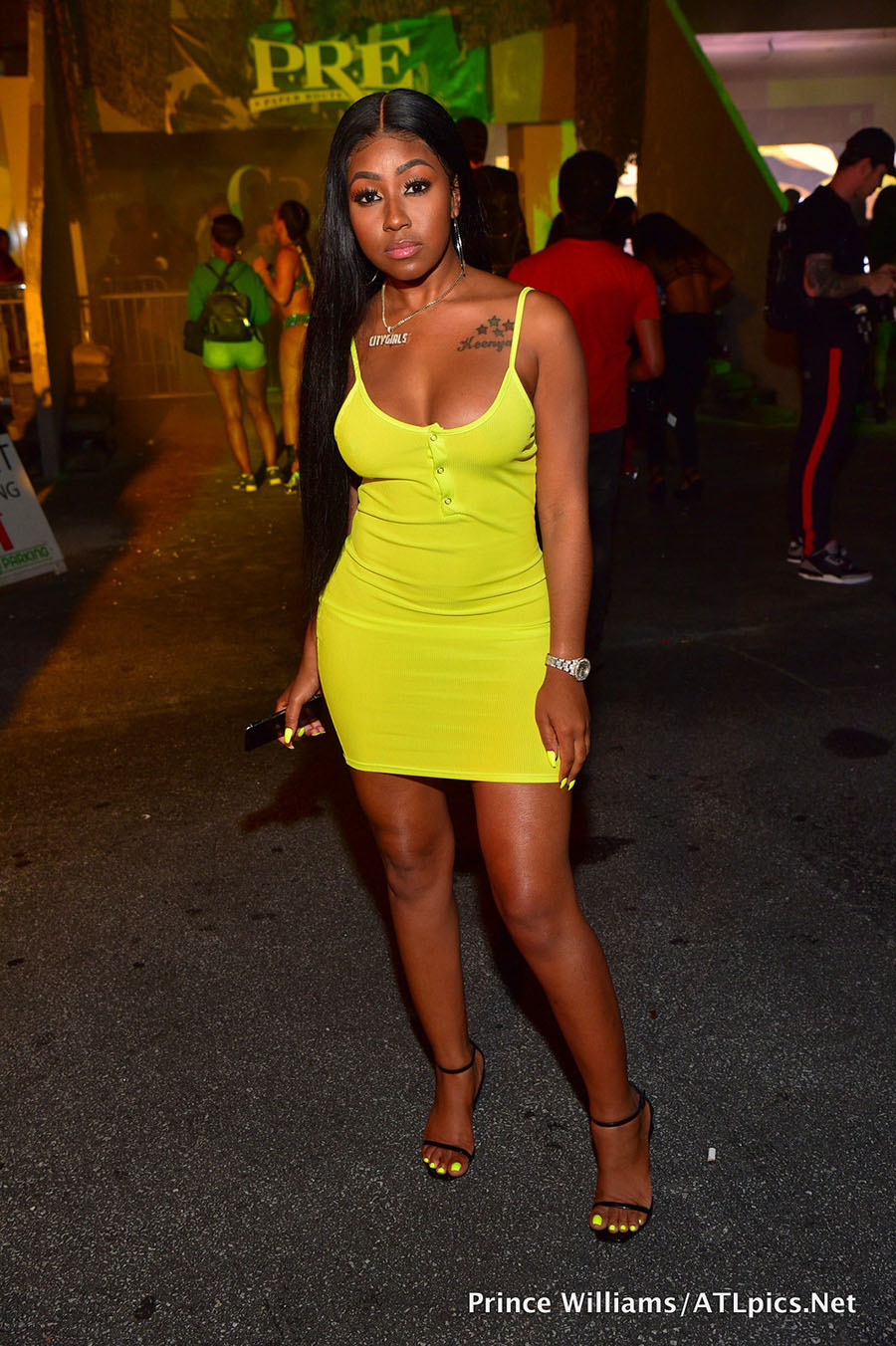 City Girls member Yung Miami is asking a judge to jail her baby for violating a restraining order prohibiting him from stalking or harassing her.
According to documents obtained by The Blast, Yung Miami accused Jai Wiggins of calling her on the phone and harassing her. Wiggins allegedly threatened to snatch her hair extensions and/or wigs off her head.
A judge granted Yung Miami, real name Caresha Brownlee, sole custody of the couple's son.
Since then, Wiggins has violated a court order by refusing to provide for his child.
The former couple has a tumultuous history, that includes allegations of domestic violence. Going back to 2015, Yung Miami detailed multiple instances where Wiggins allegedly punched and yelled obscenities at her. In one case, she claims he ripped her wig off of her head during a tirade. (Source)
The City Girls, who are from Miami, Fl, are best known for their hit single "F-ck Dat Nigga" — their lyrics reflect their hardships with men.
City Girls' other half, Jatavia Johnson, aka J.T., is currently serving time in Miami's Federal Detention Center on credit card fraud charges. Her release date is 2020 — if she behaves herself behind bars.
Yung Miami, 24, has shown support for J.T. by wearing a "Free JT" t-shirt and including the "#freeJT hashtag in her posts on social media.
City Girls are signed to Atlanta-based Quality Control Records, the same label as Migos, Young Thug, Li'l Yachty, and Cardi B. She is pictured here with QC Records co-owner Pierre "Pee" Thomas.