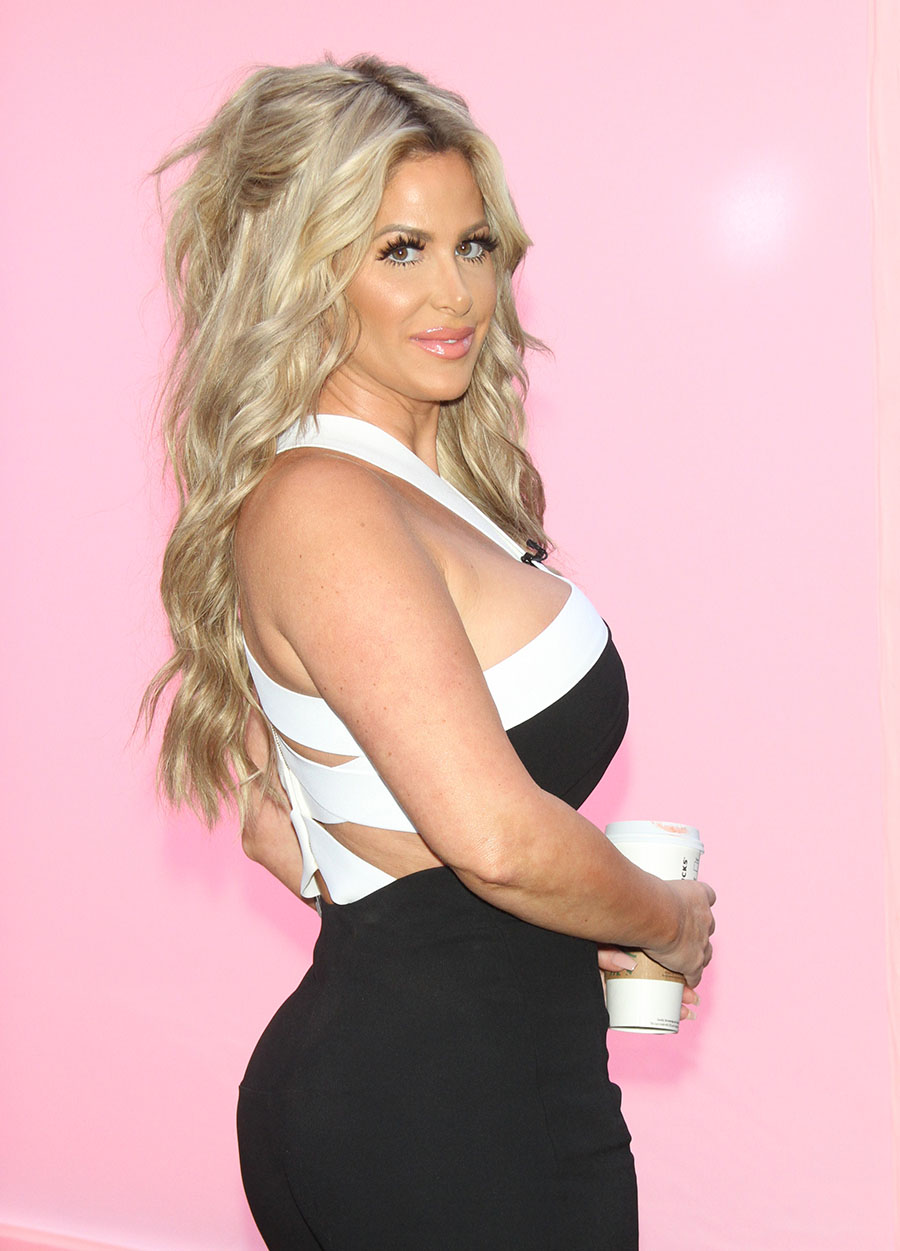 Kim Zolciak is considering going under the knife to replace her size DD breast implants with size C implants (You care because you read this far).
Like most women who opted for large breast implants, Zolciak is concerned that the silicone bags might burst because they are past their expiration date.
"I obviously have implants," said the 40-year-old mom of six in the July 25 episode of her podcast, House of Kim. "I have the largest implants they actually make, but it doesn't look that big on my body because of just the way I'm built. But I'm thinking about actually getting my boobs reduced."
Zociak said she already consulted with her plastic surgeon about getting the silicone bags removed and replaced with size C implants like the ones she purchased in 2009 (pictured below).
"I already called Dr. [Leonard] Hochstein, who did my boobs and tummy a few years ago -- he did my hernia repair and my tummy tuck after that, you might as well!" she said of the doctor.
Zolciak is also feeling the effects from the strain on her back.
"I said, 'You know, I feel like I should get my boobs reduced. They're heavy, my posture is terrible, I'm getting older.'"
Just for fun, she involved her social media followers in her decision: "I was thinking of going from like a DD to like a C, so head over to my Instagram and vote: DD or C," she said.
Zolciak and her husband, retired NFL player Kroy Biermann, have 4 children together. She also has 2 grown daughters from a previous relationship.
Photos by RWong/WENN.com, Toby Canham/Getty Images