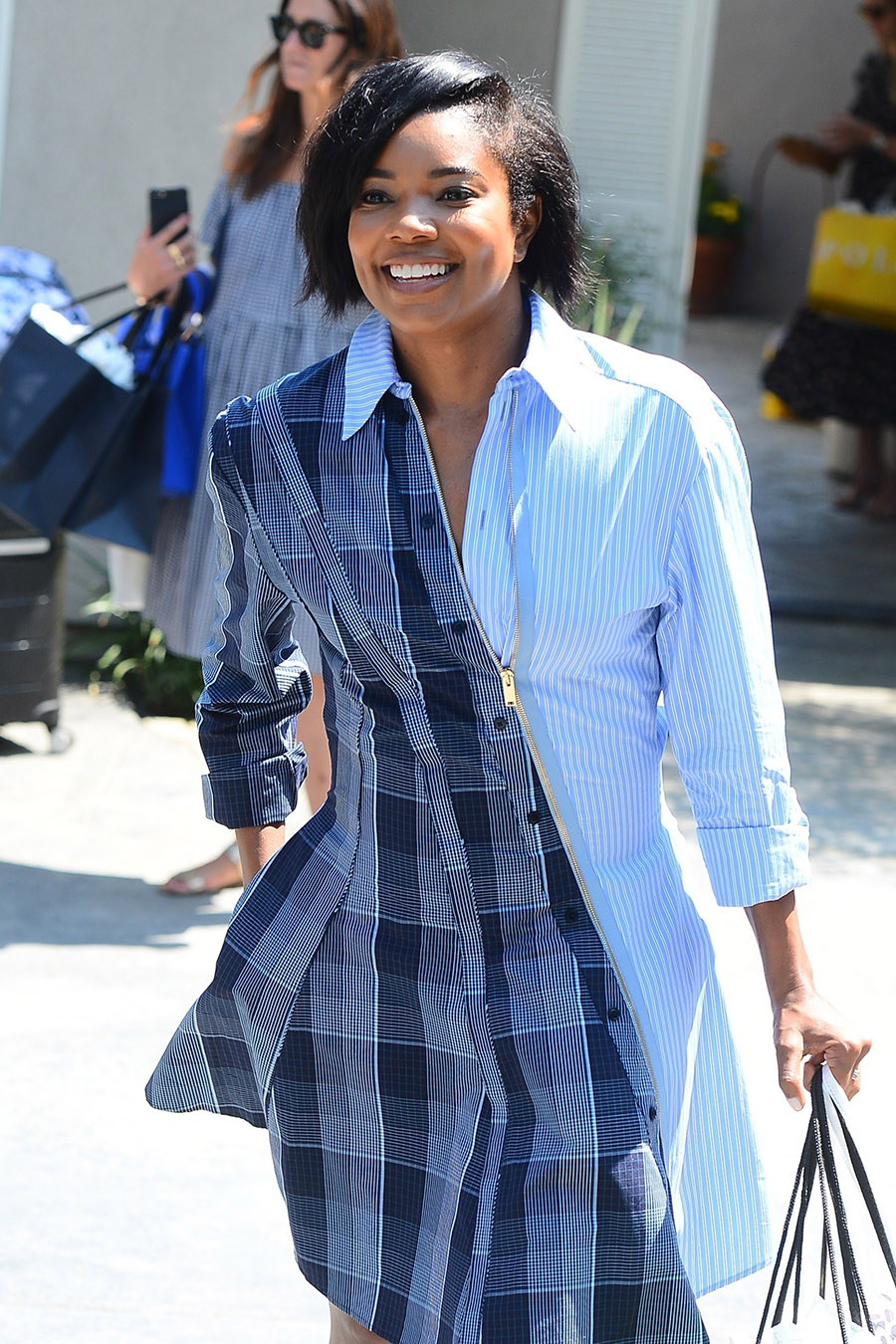 Gabrielle Union has opened up about her fertility struggles due to a form of endometriosis. The 45-year-old actress, who is married to NBA star Dwyane Wade, 36, previously confessed to suffering multiple miscarriages in her book, We're Going to Need More Wine.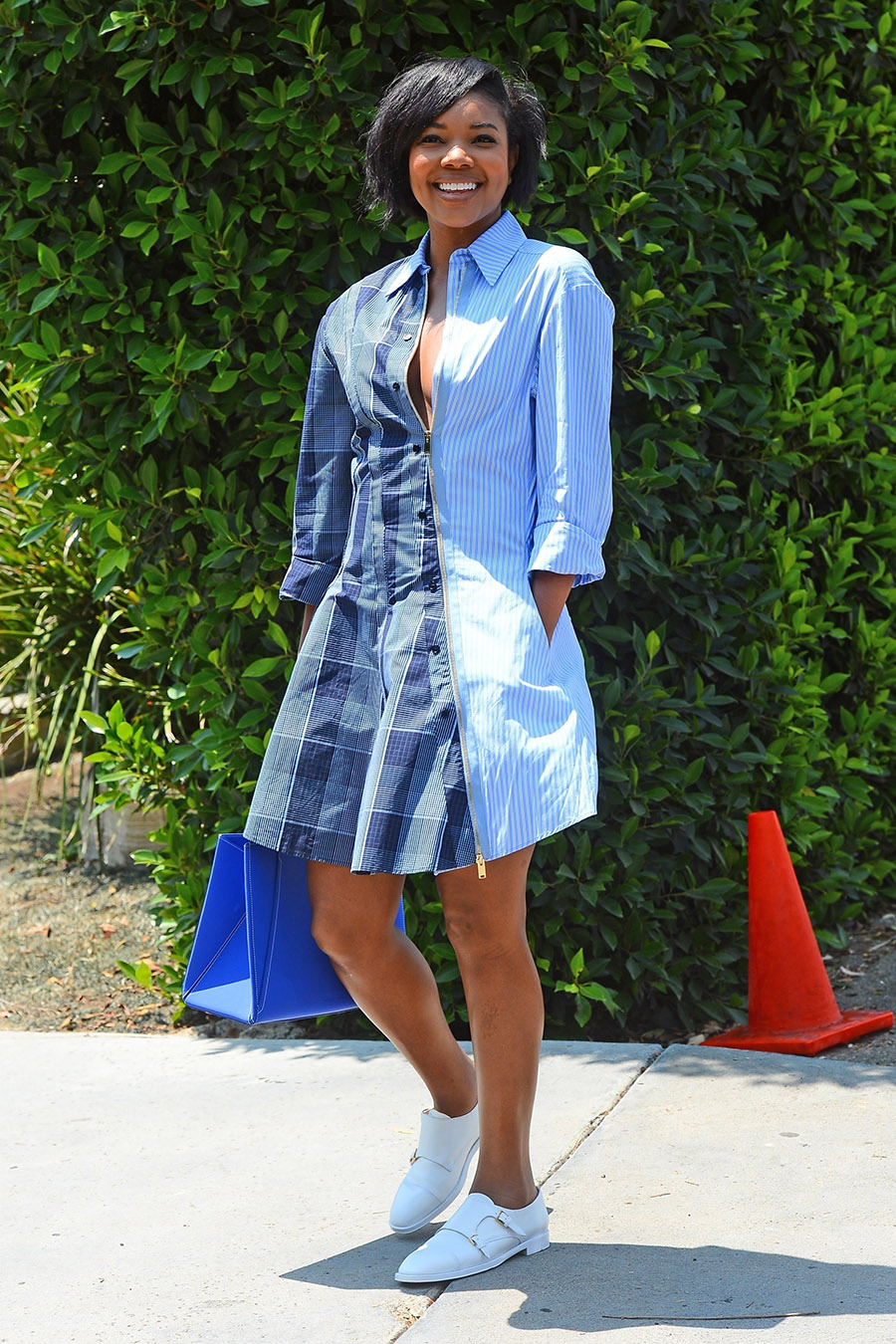 Gabrielle looked stunning in an asymmetric blue print dress at Jennifer Klein's Day of Indulgence Party in Brentwood, California on Sunday.
At last week's #BlogHer2018 conference in New York, Gabrielle revealed she struggled for years to have a baby with Wade until she finally received the sad news from her doctor.
"Towards the end of my fertility journey I finally got some answers," she told fans. "Everyone said, 'You're a career woman, you've prioritized your career, you waited too long and now you're just too old to have a kid — and that's on you for wanting a career'. The reality is I actually have adenomyosis."
Adenomyosis is a condition that causes part of the lining of the uterus to grow into the muscular uterine wall. Endometriosis causes part of the uterine lining to grow outside the uterus.
Both conditions causes the uterus to become enlarged, plaguing sufferers with chronic pain. Although endometriosis may not always cause heavy bleeding.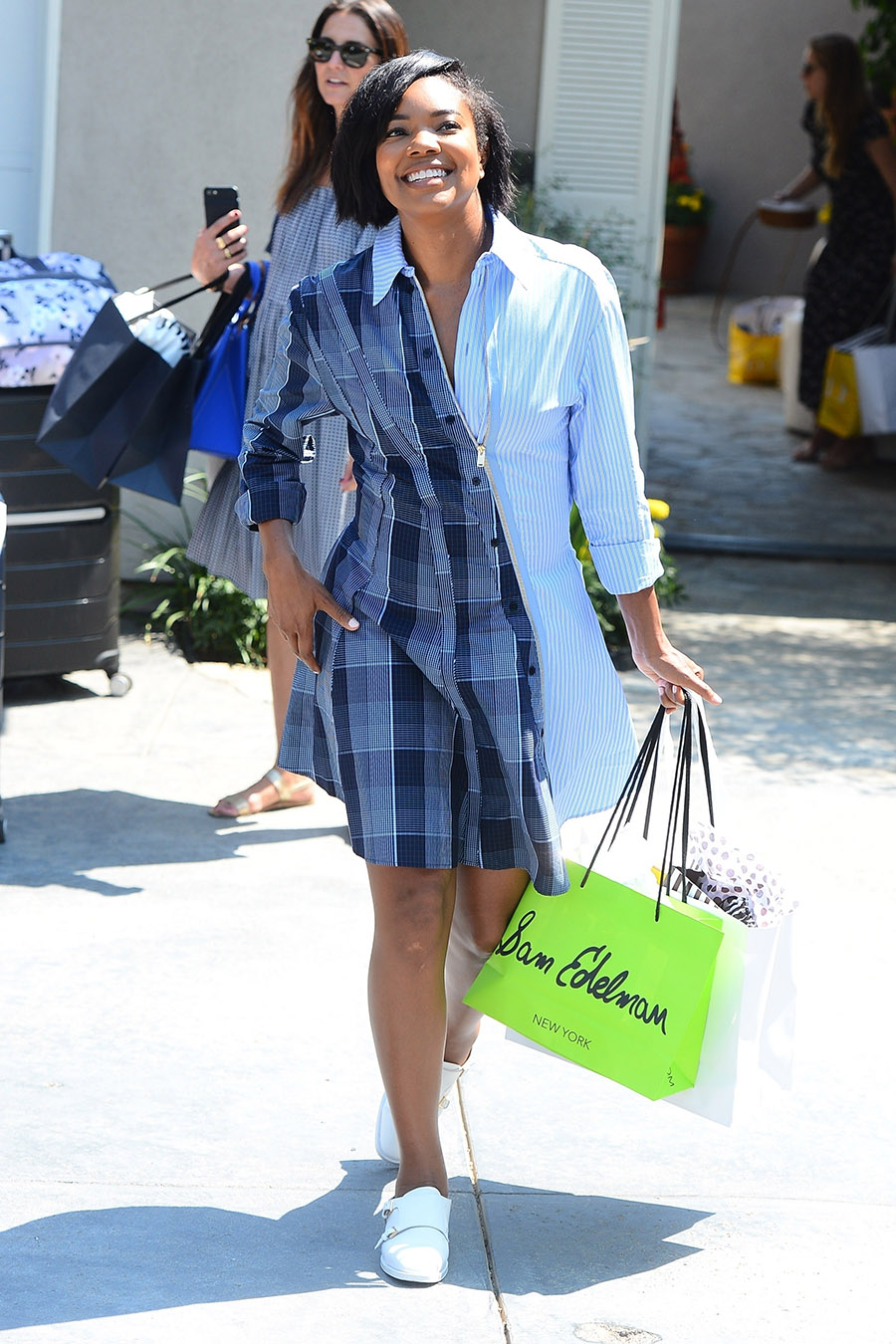 "The gag is I had it in my early 20s," Gabrielle told the audience. "Instead of diagnosing me, they were like, 'Oh you have periods that last nine or 10 days and you're bleeding through overnight pads. Perhaps there's something more there'. Every doctor I saw was like, 'Let me put you on birth control'. The pill can mask all kinds of things. It is amazing at preventing pregnancy; not so great with addressing adenomyosis."
Gabrielle admits she has had to smile through the physical and emotional pain, especially when insensitive people quiz her about having babies.
"People feel very entitled to know," she explained. "(They say), 'Do you want kids?' A lot of people, especially people that have fertility issues, just say 'no' because that's a lot easier than being honest about whatever is actually going on. People mean so well, but they have no idea the harm or frustration it can cause."
Photos by ALLA / BACKGRID