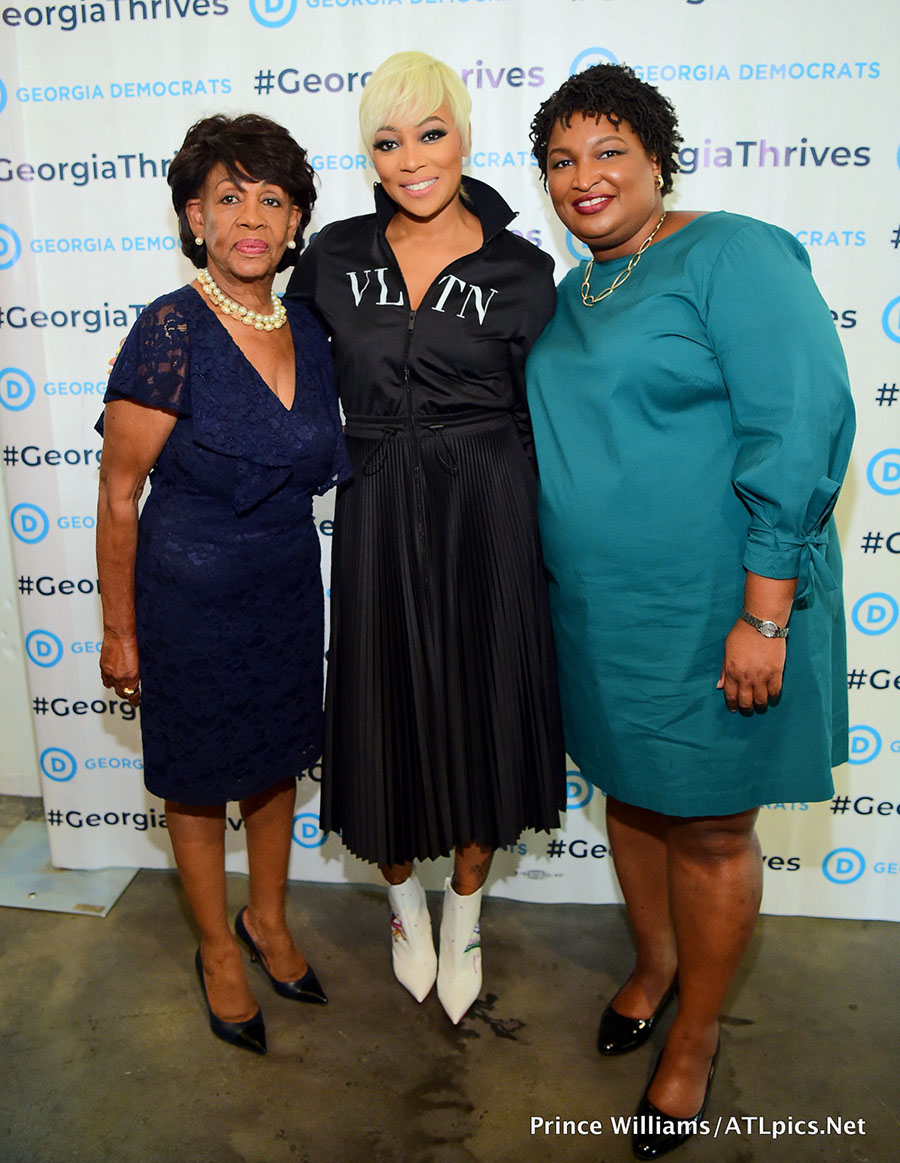 Atlanta Mayor Keisha Lance Bottoms, and local celebs Keri Hilson, Keisha Knight Pulliam and Monica Brown joined California Congresswoman Maxine Waters at a star-studded fundraiser for gubernatorial candidate Stacey Abrams in Atlanta.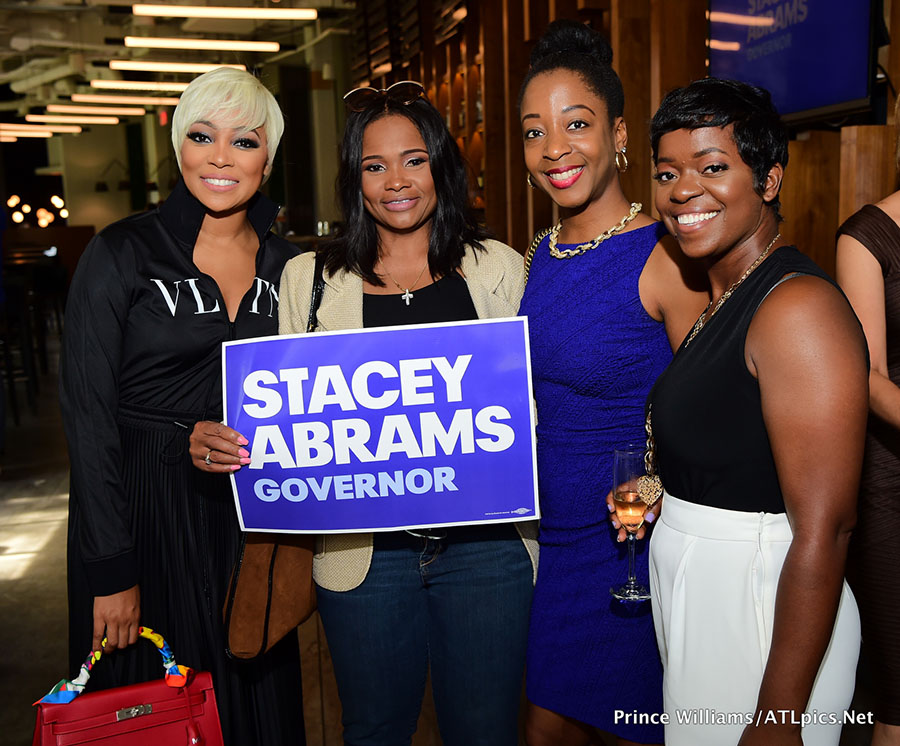 The fundraiser was held at the Gathering Spot on Saturday. Invited guests included Monica Brown, left, Dr. Heavenly Kimes, center, and publicist Saptosa Foster, right.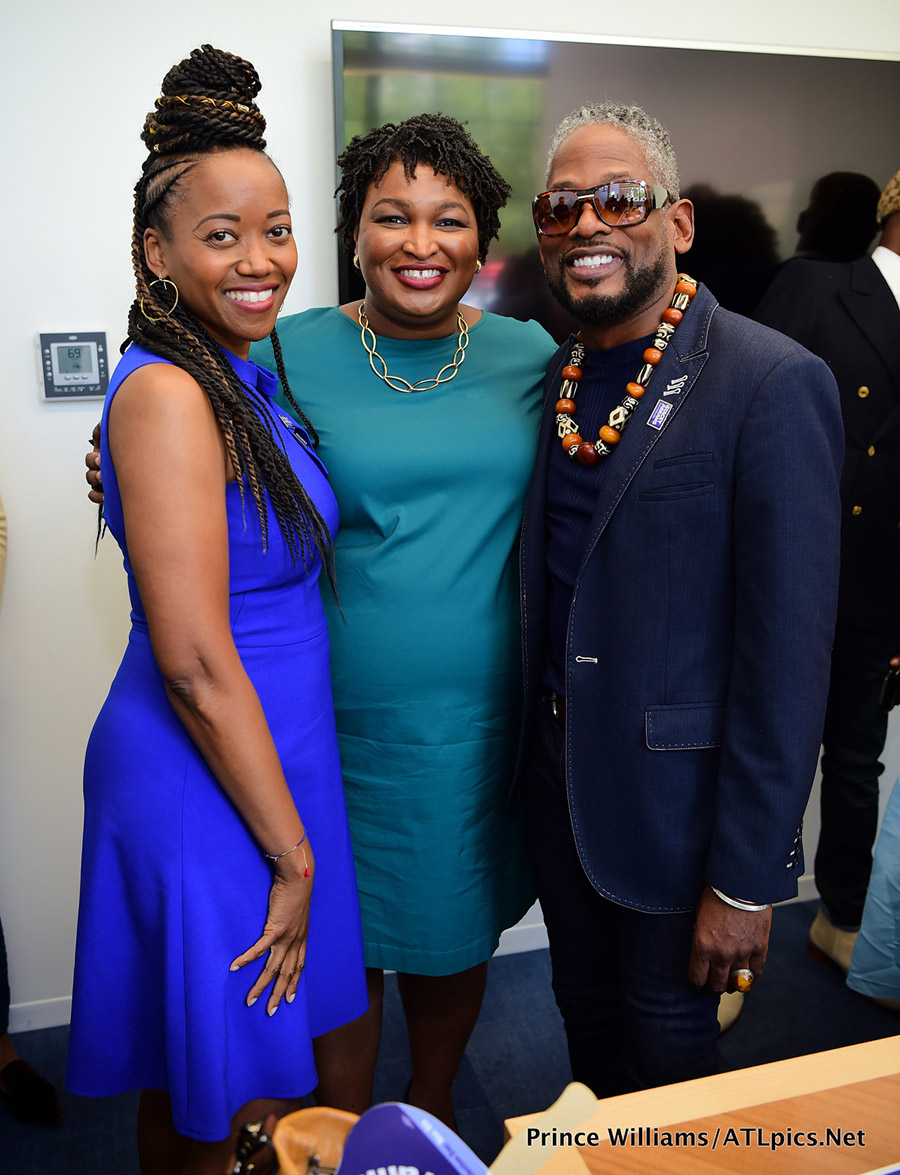 Other guests included Living Single stars Erika Alexander, left, and T.C. Carson, right, reality TV star Kandi Burruss, media personality and actress Rashan Ali, WNBA star Angel McCoughtry, comedian Jonathan Slokum, inspirational speaker Les Brown, and more!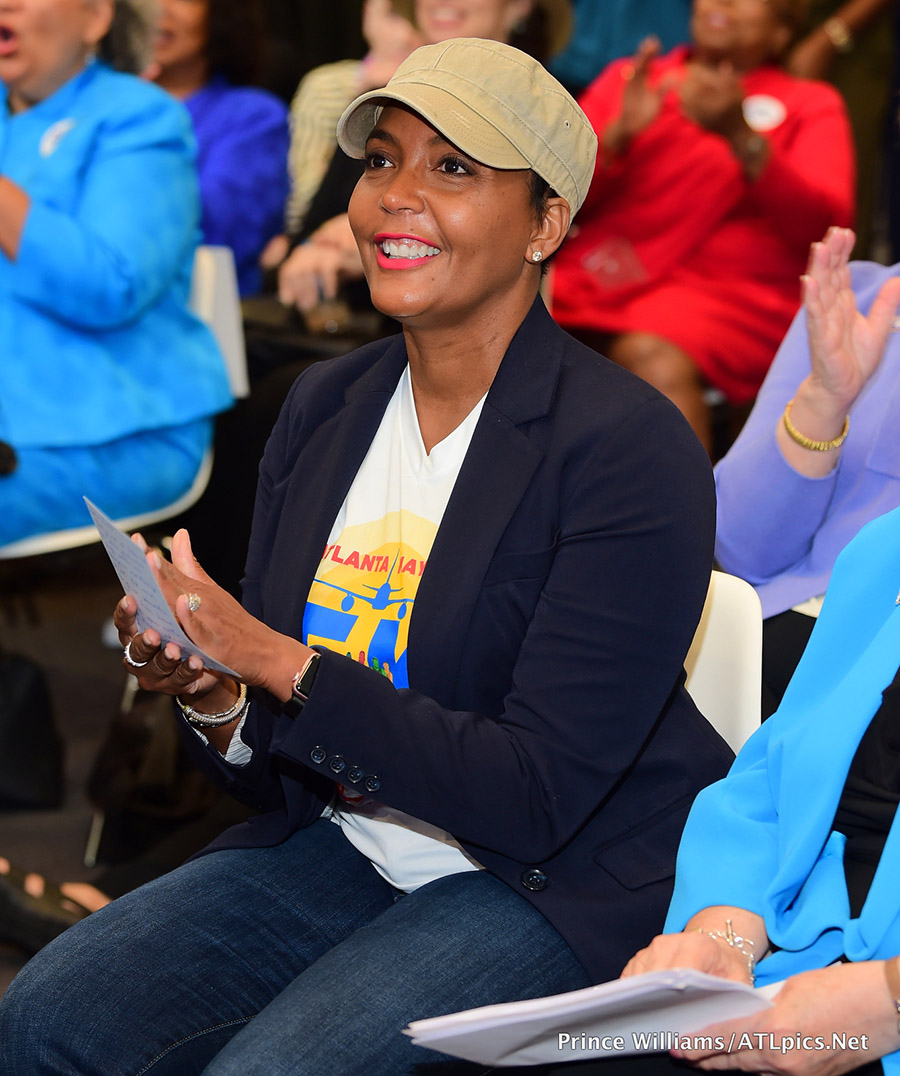 Mayor Keisha Lance Bottoms explained that she ran in a 5K event the same day. She said she decided to head to the event rather than go home and style her hair because she wanted to show support for Abrams.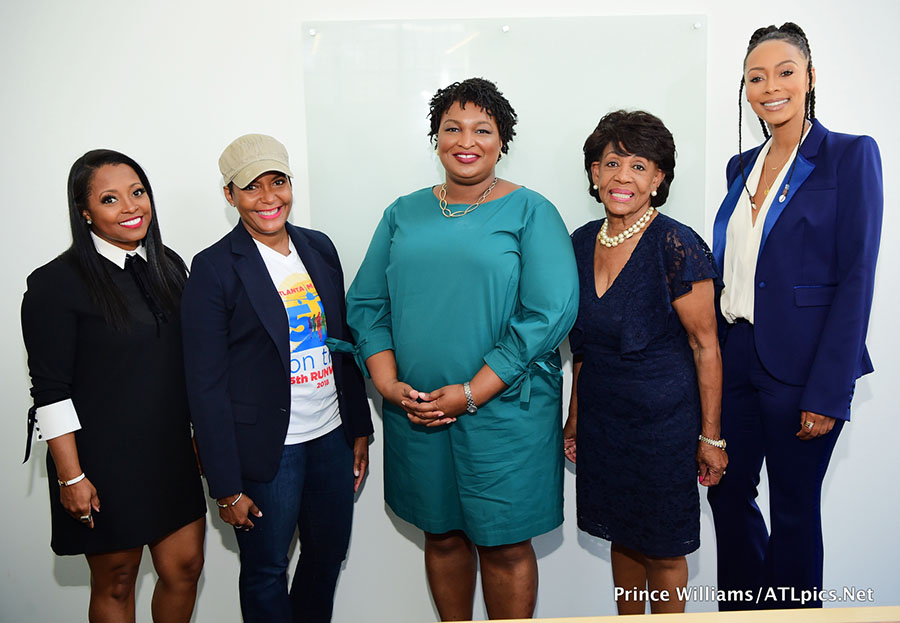 L-R: Keisha Knight Pulliam, Mayor Keisha Lance Bottoms, Stacey Abrams, Maxine Waters, and Keri Hilson pose for celebrity photographer Prince Williams.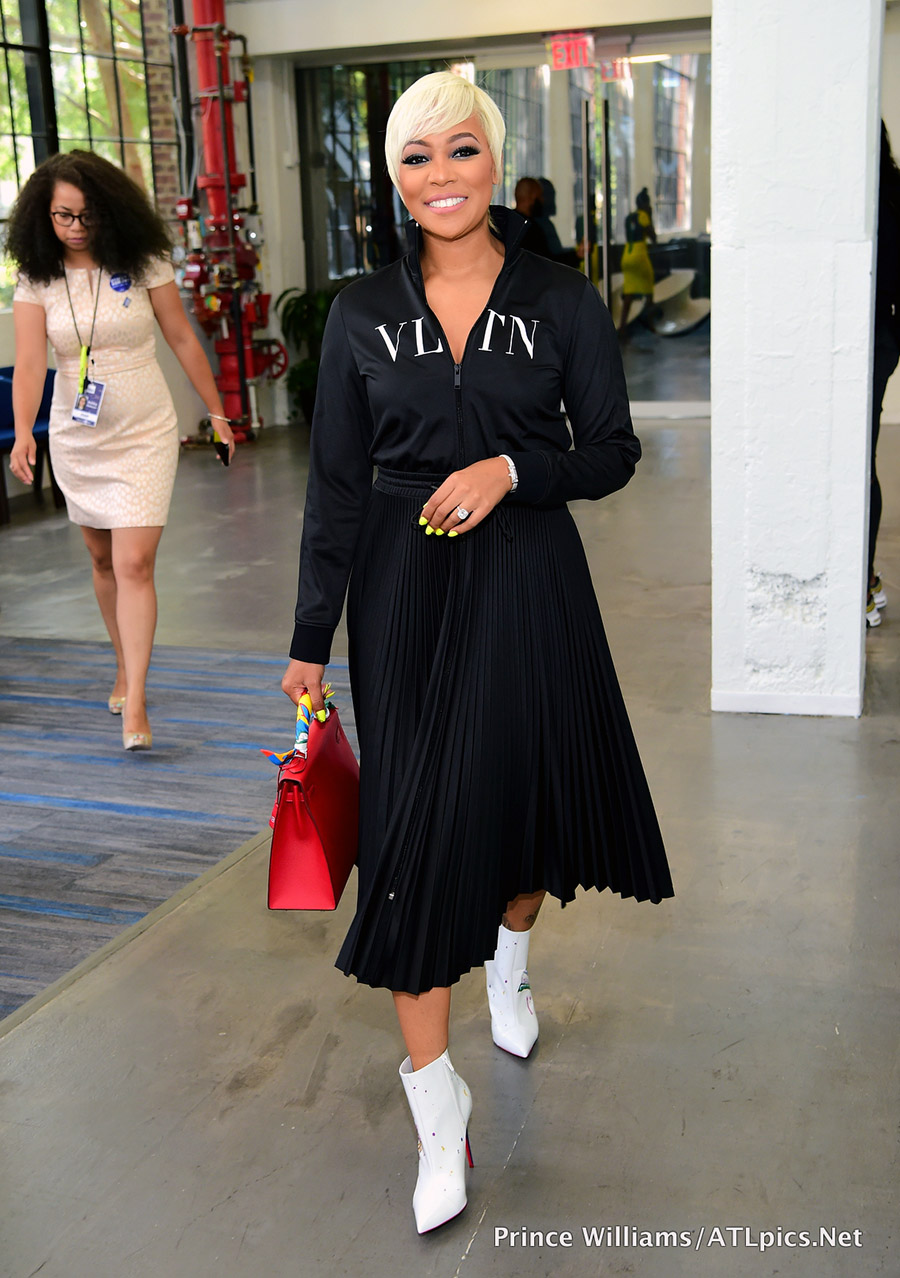 Fashion plate and model Monica Brown wore Valentino to support Abrams for governor of Georgia.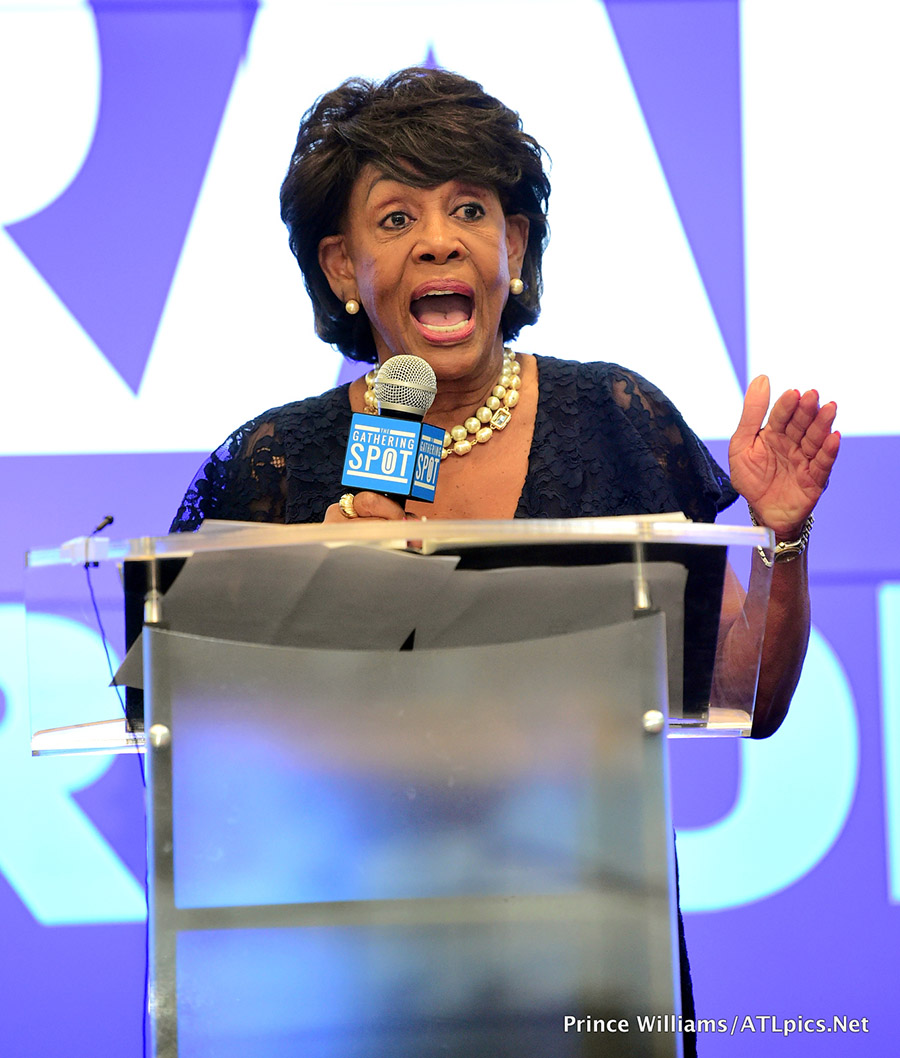 Maxine said people advised her to stop talking about President Trump. She told the crowd "I'm going to keep saying IMPEACH! IMPEACH!"
Photos by Prince Williams/ATLPics.net