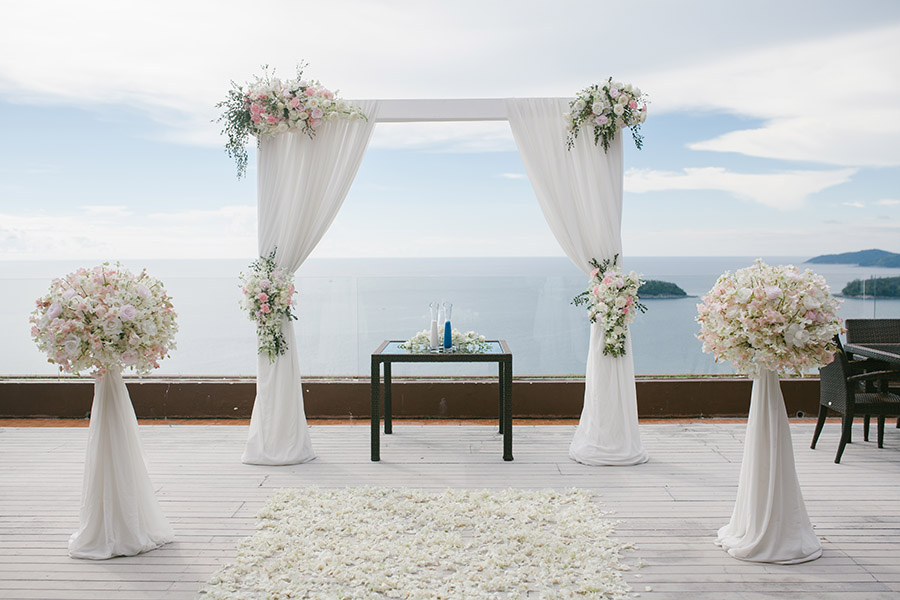 A real-life 'Bridezilla' is upset that her Facebook friends refused to pay $3,000 each to attend her wedding in Thailand. The American bride, who lives in the United States, came up with an ingenious way to finance her exorbitant wedding by asking her friends and family pay all the expenses.
According to the Daily Mail UK, the woman was furious that only 9 guests (out of 150) RSVP'd and agreed to pay the excessive $3,000 fee.
"At the risk of sounding entitled, I have to vent today," the anonymous woman wrote on Facebook.com.
"When we invited our friends and family to our destination wedding in Thailand, only nine people RSVPs [sic]. Out of 150!!! Ok, I get it, paying $3k to share my special day is too much for some for you, I'd pay for yours, but whatever," she griped.
The bride even changed the location of her wedding from Thailand to Hawaii to accommodate her guests — who live in the lower 48 states.
She fully expected them to happily pay $3,000 plus flight snd hotel expenses to attend her wedding in Hawaii.
"When we changed the wedding to be in Hawaii, so it's within everyone's reach, only 7 of your RSVPd???" she wrote.
She added: "It costs less but less of you wanna come? Is that what you think of [D] and me? You can't spare $2k to come share our happiness?"
Then she threatened the few friends she has left.
"This is it guys, you have three days to respond to our evites or we're deleting you off FB and good luck keeping up with our lives then," she warned.
She was unhappy that her friends only bought the cheapest items on her registry.
"And don't get me started on the registry. Only the cheap stuff is gone, I swear I thought I had better friends," she wrote.
Charging guests to attend weddings is the latest trend among the wealthy. Top tier wedding planners say it is necessary to charge guests to thwart aggressive wedding crashers who help themselves to food and drink without an invitation.
Question: Would you be upset if your friends blew off your invitations to your wedding and only bought the cheapest items in your registry?
Photo by Thanarak Worakarndecha / EyeEm / Getty Images