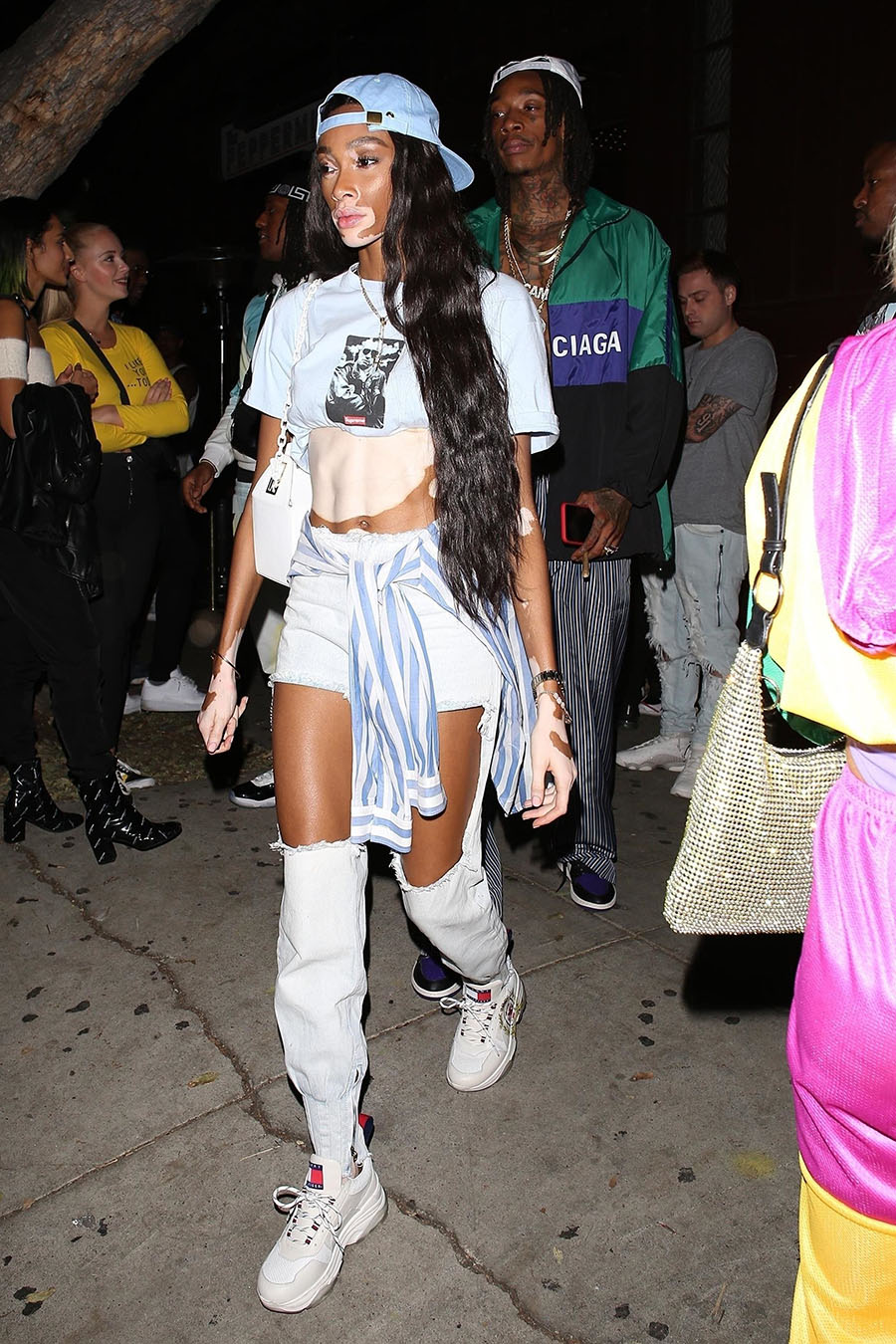 Winnie Harlow and Wiz Khalifa were seen clubbing at Peppermint nightclub in West Hollywood early Tuesday. Winnie and Wiz, 31, confirmed their relationship back in July, but they rarely look happy when they're out together.
Wiz's fans argue that he looked happier when he was with his ex-wife Amber Rose, with whom he shares a son, Sebastian Taylor, 5.
Does body language matter in a relationship? It does matter to some people who rely on nonverbal communication to tell them about the status of their relationship.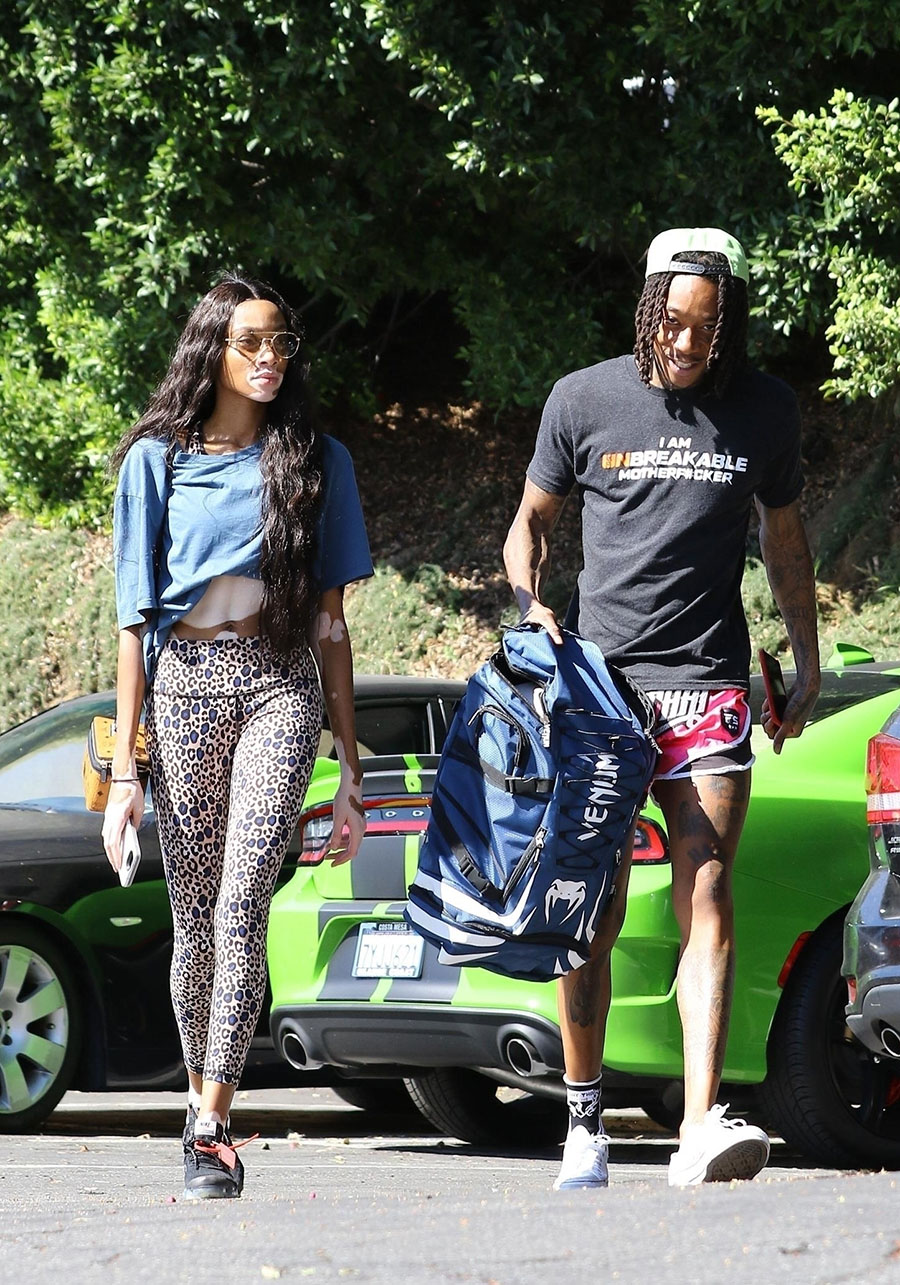 For instance, if a man walks close to you in public, he is telling you he wants you and he wants the world to know you are together.
Another example is if he fidgets a lot and glances around nervously, that may be a sign that he is not comfortable with you and he is looking for an exit out of the relationship.
Only Wiz and Harlow know the status of their relationship.
Question: Judging by their body language, would you say Wiz and Harlow are a happy couple?
Photos by BACKGRID, Luis / BACKGRID, Roger / BACKGRID