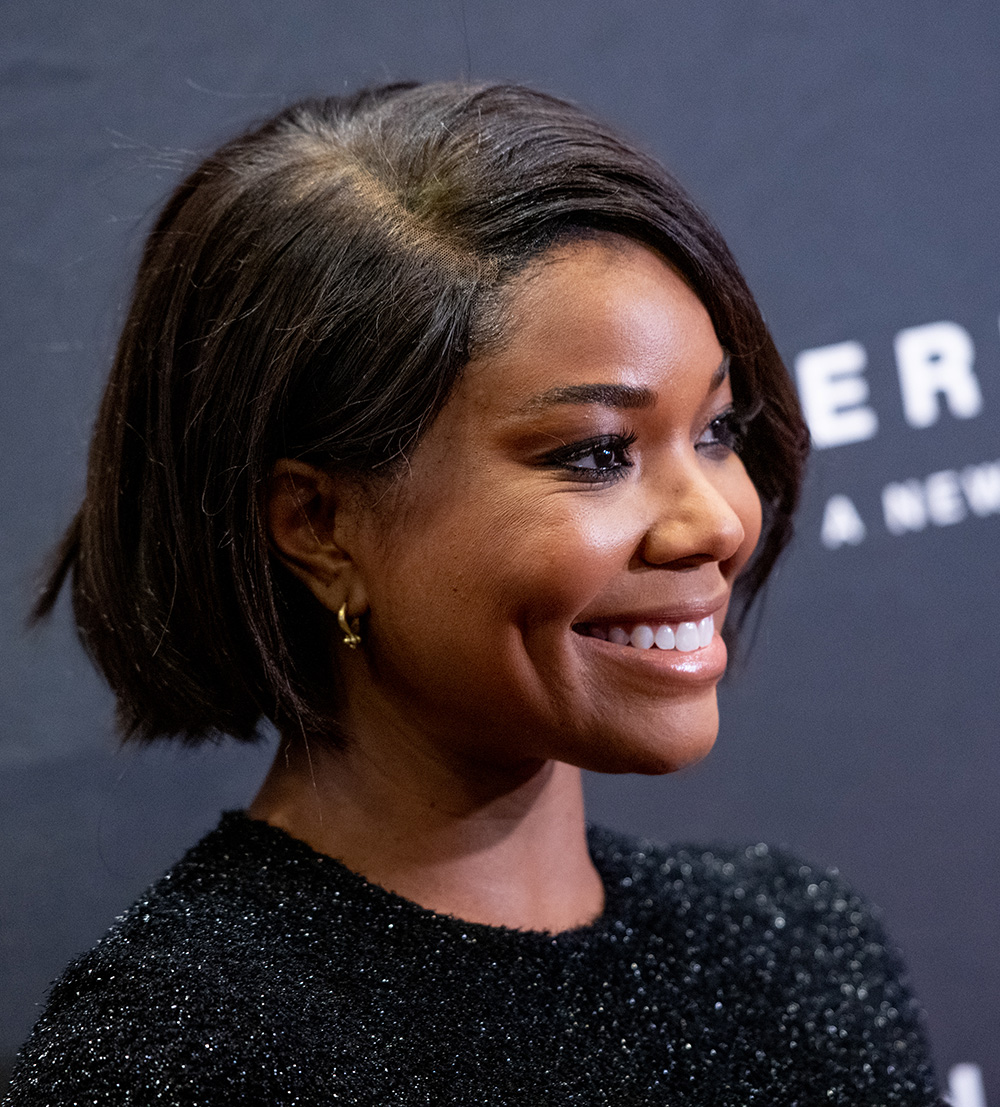 Gabrielle Union shocked her fans when she shared the news that she and husband Dwyane Wade had a baby girl via a secret surrogate.
The baby was conceived via in vitro fertilization and delivered by a surrogate on Wednesday, Nov. 7, according to a post on Gabby's Instagram account on Thursday.
Gabrielle posted images on Instagram.com that showed her cradling the newborn in a hospital bed as Dwyane, 36, sat beside her.
She captioned the images:
"A LOVELY DAY [baby emojis] We are sleepless and delirious but so excited to share that our miracle baby arrived last night via surrogate and 11/7 will forever be etched in our hearts as the most loveliest of all the lovely days. Welcome to the party sweet girl! #onelastdance #skintoskin @dwyanewade..."
The 46-year-old actress hired a surrogate to carry her baby after many failed IVF procedures.
She relied on good pal Kim Kardashian to help her with her decision to hire a surrogate.
Kim and Kanye West's youngest daughter Chicago West was delivered by a surrogate about 11 months ago.
"Gabrielle had her worries about doing a surrogacy but one person who really helped ease her fears was Kim Kardashian," a source tells Hollywoodlife.com. "Kim has nothing but good things to say about surrogacy. Her experience was so positive it helped Gabrielle going into this to know that Kim had done it with so much success."
In her memoir We're Going to Need More Wine, Gabby revealed she suffered eight or nine miscarriages.
Medical advances in fertilization techniques allow older women like Gabrielle to experience motherhood after 35, when pregnancies are considered high risk.
In August, Gabby opened up about her fertility struggles, saying she was unable to conceive due to a form of endometriosis.
"Towards the end of my fertility journey I finally got some answers," she told the audience at the BlogHer conference. "Everyone said, 'You're a career woman, you've prioritized your career, you waited too long and now you're just too old to have a kid -- and that's on you for wanting a career'. The reality is I actually have adenomyosis."
Wade is father to 3 sons, and he has custody of his nephew.
Photos by Roy Rochlin/Getty Images, Marc Serota/Getty Images, Roy Rochlin/Getty Images, Jesse Grant/Getty Images