Sean "Puffy" Combs was spotted out with his pregnant girlfriend Cassie Ventura after the sudden passing of his ex-girlfriend Kim Porter.
The music mogul looked somber and shaken as he was seen arriving at a specialized movement rehab center this afternoon in Los Angeles with Cassie by his side for support.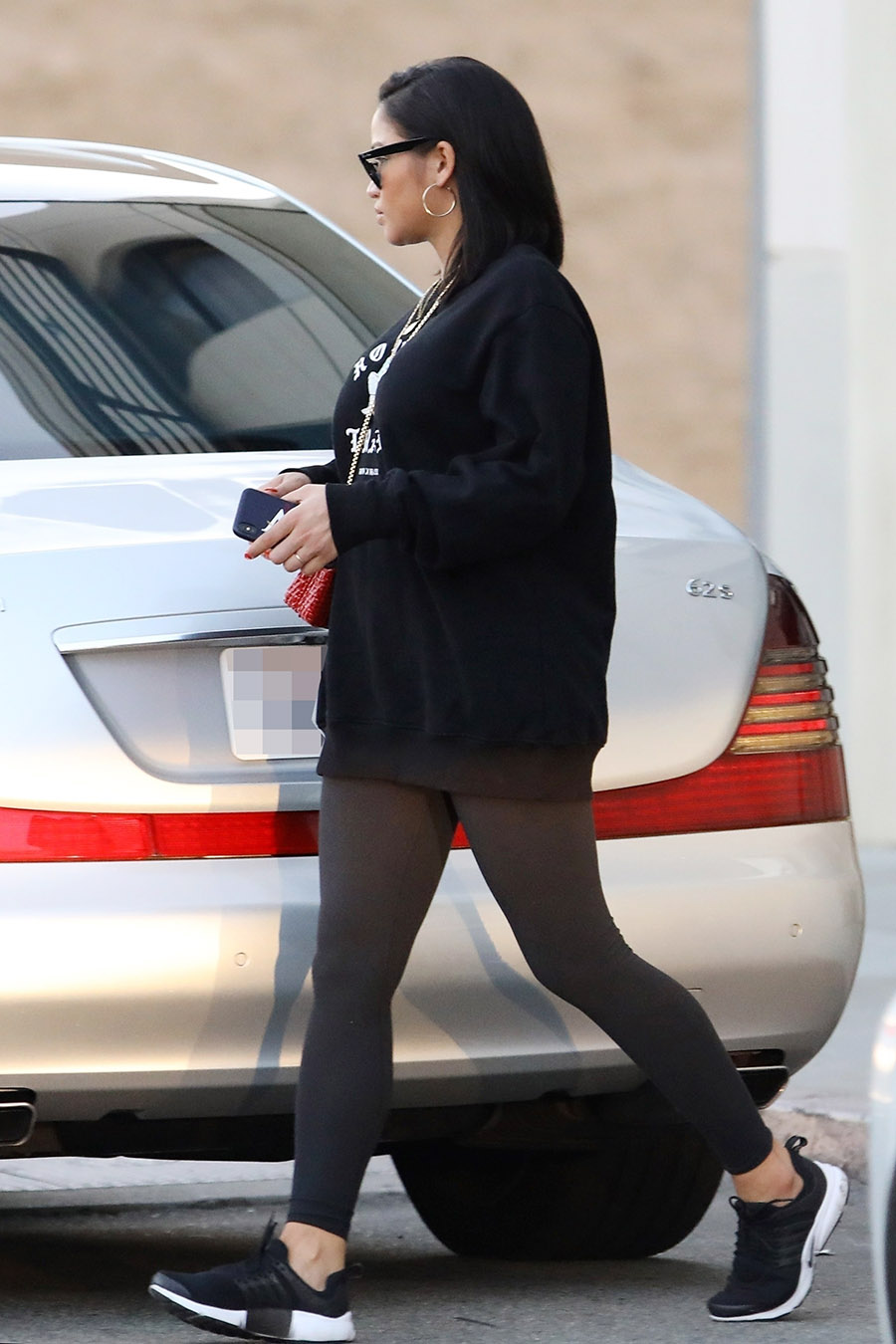 Cassie, 32, wore leggings and an oversized sweatshirt to conceal her pregnancy. While Sean, 49, dressed casually in red shorts and a blue hoodie with the words "Do The Right Thing" on the front.
Kim, the mother of three of Sean's 5 children, passed away suddenly in her Toluca Lake, Calif., home sometime Thursday morning. She was reportedly battling the flu for three weeks, which progressed to pneumonia.
A source tells PEOPLE Sean was "devastated and shocked" at the news of Kim's passing. An autopsy was performed on Friday to determine the cause of death.
Kim was being seen in her home by a private physician who ordered a saline IV drip and "vitamins". She called the doctor on Wednesday to say she wasn't getting any better.
There is talk of a malpractice lawsuit, as family and friends question how a healthy 46-year-old woman died in the prime of her life.
Sean reportedly "broke up" with Cassie last month to silence the rumors that she is carrying his 6th child.
The couple also broke up back in 2016 and 2014. Combs and Cassie first went public with their May-December relationship in 2012. They reportedly met on a music video set while Cassie was still in her teens.
Cassie tells friends she is ready to have a baby before she turns 33, but Sean understandably doesn't want anymore children because he's a middle aged man.
Photos by Vasquez-Max Lopes-CPR / BACKGRID