President Trump picked wealthy luxury handbag designer Lana Marks to be his United States ambassador to South Africa.
Ms. Marks is a member of Trump's exclusive Mar-a-Lago club in Palm Beach, FL, which costs $200,000 to join.
Marks, 65, is the founder and CEO of her luxury brand that counts celebrities and royalty among her exclusive clientele.
Ms. Marks has designed one-of-a-kind clutches for such A-listers as Queen Elizabeth II, Melania Trump, Angelina Jolie, and Penelope Cruz.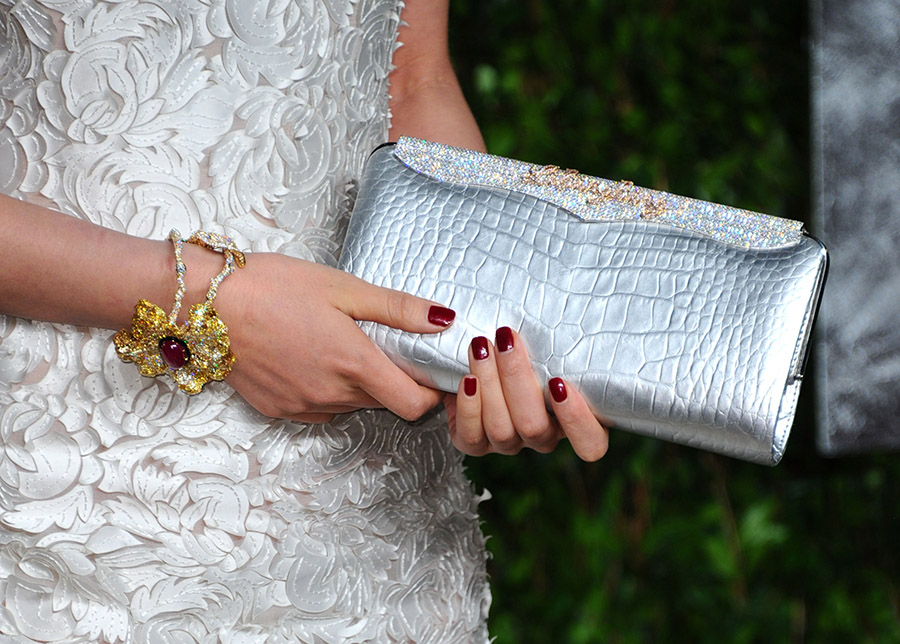 Marks's clutches have graced fashion magazines and runways all over the world. One of Ms. Marks' exclusive clutches handcrafted from exotic animal skins fetched a whopping $400,000.
The South Africa native is fluent in English, Afrikaans and the Xhosa language, according to the NY Post.
In an interview with The Sun, Ms. Marks described her close friendship with Princess Diana and revealed that she should have been on vacation with her when she was killed in an auto accident in Paris in 1997.
"For the next few years I was in shock. I still feel the pain of it all. I constantly think, 'What if she'd been with me?' All that might not have happened," Marks told The Sun.
Photos by Larry Busacca/Getty Images, Alberto E. Rodriguez/Getty Images