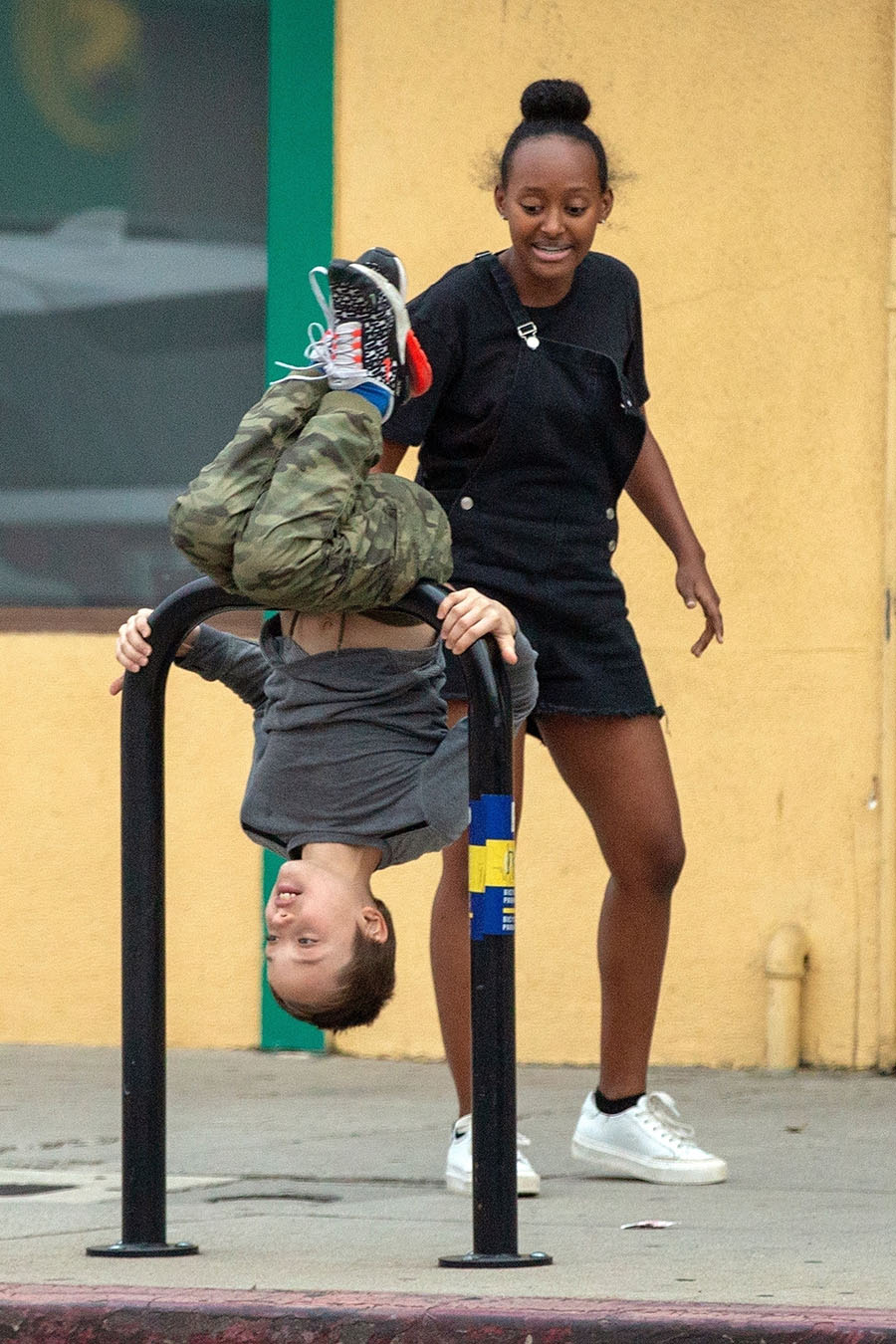 Zahara Jolie-Pitt is growing up fast! The 13-year-old and her brother, Knox Jolie-Pitt, 10, goofed around while waiting for their sister Vivienne Jolie-Pitt, Knox's twin, who was taking a Martial Arts class.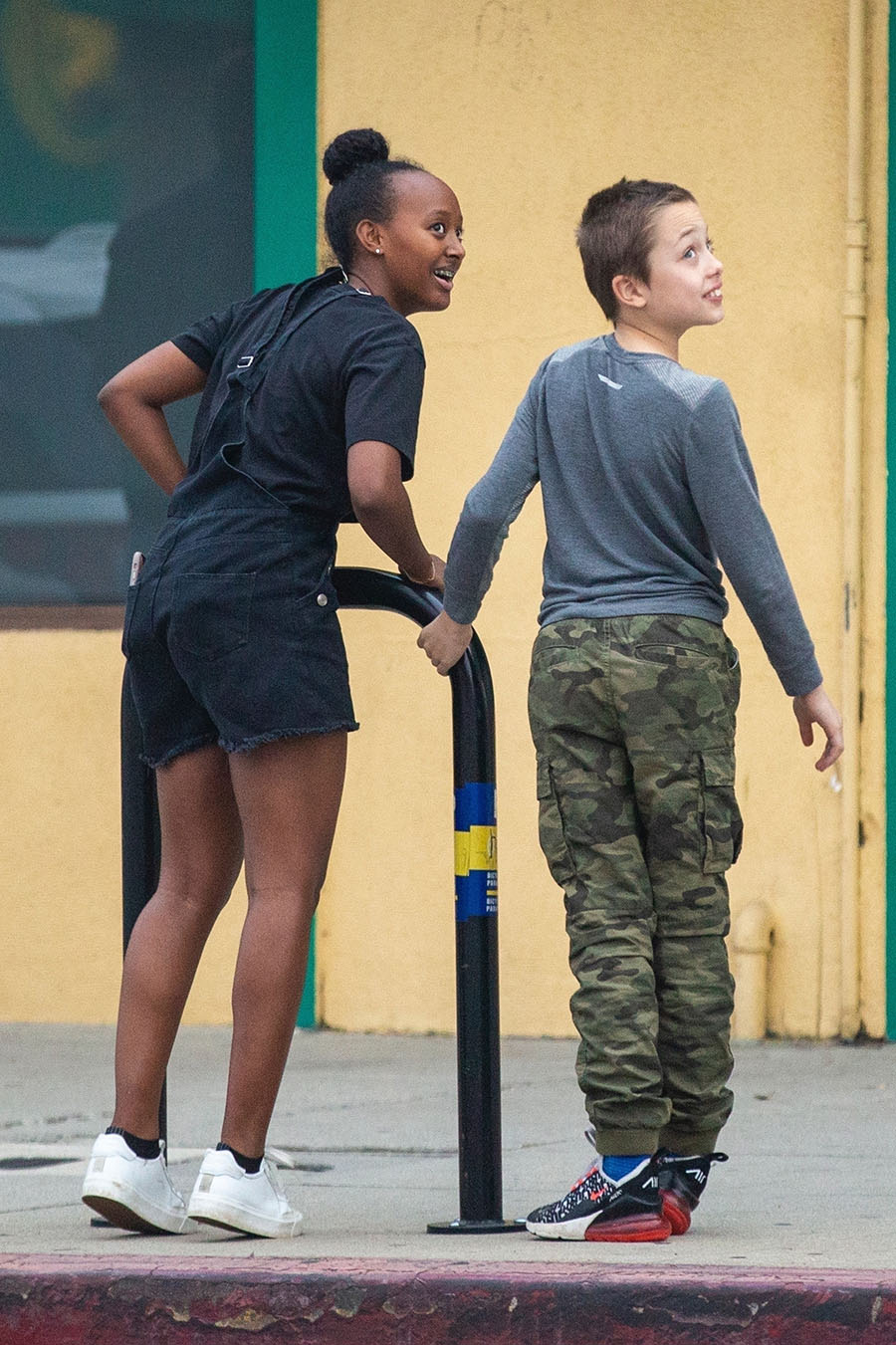 Zahara and Knox played while their bodyguard kept a watchful eye on them in Los Angeles on Monday. Zahara and Knox were doing stunts on a bike rack when Zahara lost her balance and took a spill on the ground. Apparently she wasn't injured.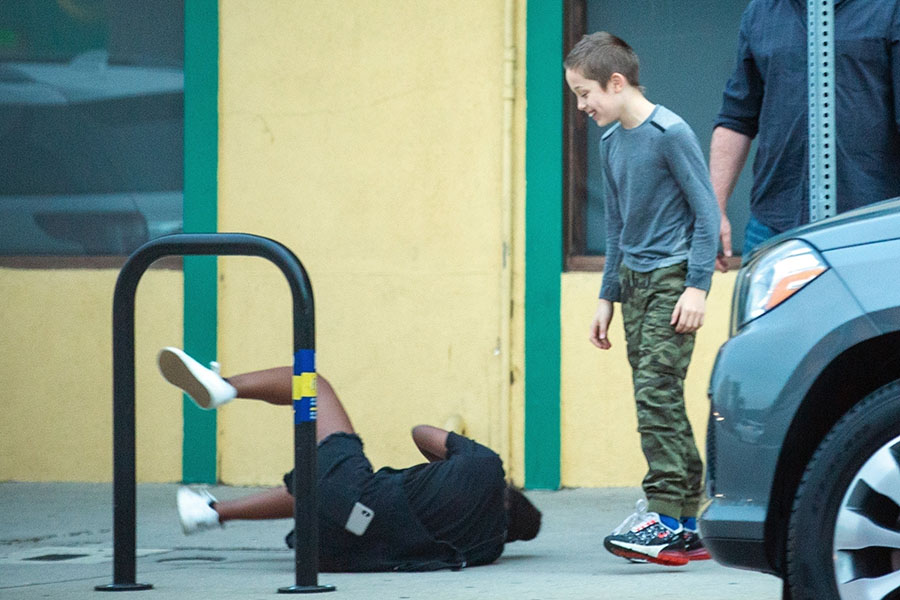 The children's parents are actors Angelina Jolie and Brad Pitt. They are also parents to son Maddox, 17, daughter Shiloh, 12, and son Pax, 15. Angelina filed for divorce in 2016 after 2 years of marriage.
The couple share custody of their six children. While Angelina agreed to "more than 50% custody," Brad gets more time with his kids.
"Brad ended up getting more custody time than Angelina wanted him to," an insider tells Hollywoodlife.com, "but then, if she had her way totally he would have had zero court-ordered time with the children. It would have all been at her discretion."
Angelina funds a center for children with HIV in Sebeta, Ethiopia, where Zahara was born. The center is named after Zahara.
The center treats and educates children who have HIV/AIDS or tuberculosis, a serious lung infection.
Photos by 4CRNS, SL, Terma / BACKGRID