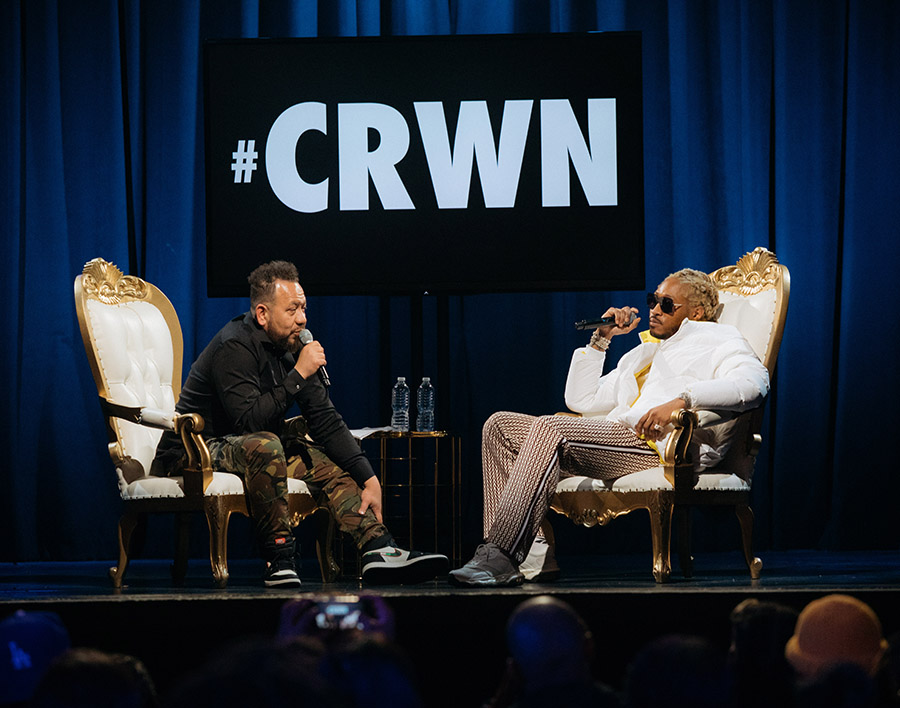 Rapper Future Hendrix, right, sat down with TIDAL's Elliott Wilson for an in-depth discussion about his new album, The WIZRD, on Wednesday, Jan. 23. The discussion was live-streamed on TIDAL for Wilson's interview series CRWN.
Also in the house to support Future were rappers T.I. Harris (pictured right), Mike Will, and Big Bank Black (not pictured).

Elliott Wilson, left, ESPN's Danyel Smith, center, and Future Hendrix. Danyel is the former editor of Vibe and Billboard magazines.

The WIZRD album features collabos with Young Thug, Gunna, and Travis Scott.
Speaking of rapper Gunna, your auntie rolled past his Lamborghini SUV on my way home yesterday. The Atlanta rapper was parked in the center lane of Northside Drive, surrounded by 3 Atlanta PD patrol cars. I'm not sure if Gunna was under arrest. Doesn't he know he sticks out like a sore thumb behind the wheel of a $200K vehicle? The cops probably thought it was a stolen vehicle.
Photos by Thad/ExclusiveAccess.net