Happy New Year!! Sandrarose.com wishes you and your loved ones a happy, healthy and prosperous New Year! Thank you to my friends in the Rose Garden and my lurkers for checking in all year in 2018! This blog would be nothing without you! I look forward to seeing all of you in 2019!
The following are pictures of New Year celebrations from around the world. In the top photo, more than 1 million spectators watched fireworks illuminate the city's skyline during New Year's celebrations in Yogyakarta, Indonesia.

Fireworks explode over The London Eye and Elizabeth Tower near Parliament as thousands of revelers gather along the banks of the River Thames to ring in the New Year on January 1, 2019 in London, England.
Photo by Dan Kitwood/Getty Images
Fireworks exploded over the Sydney Harbour Bridge during the midnight display on New Year's Eve on Sydney Harbour on January 1, 2019 in Sydney, Australia.
Photo by Scott Barbour\City of Sydney/Getty Images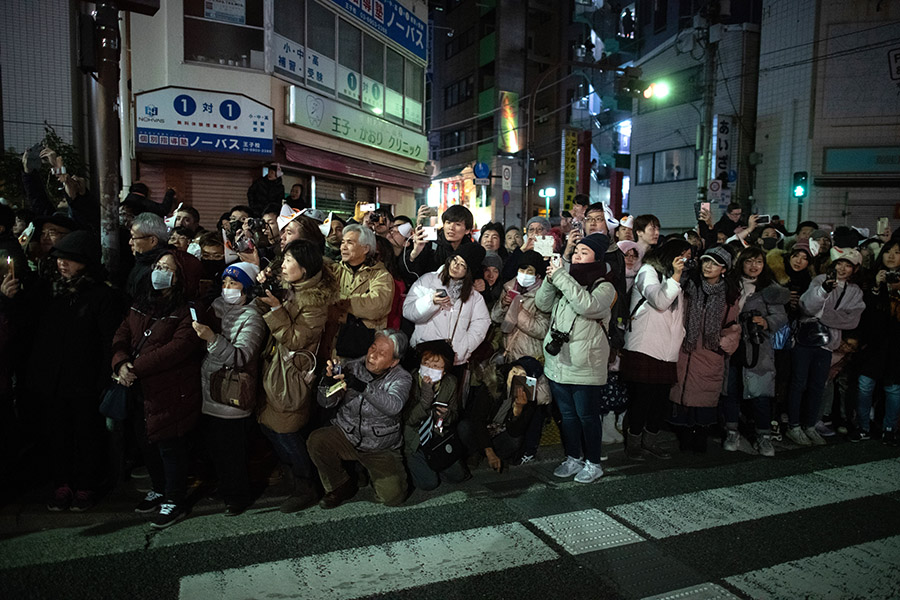 Spectators wait to photograph participants in the Oji Fox Parade that marks the New Year on January 01, 2019 in Tokyo, Japan. The Oji Fox Parade was established in 1993 as a modern-day, living recreation of an artwork that depicts the legend that tells a story of how foxes from all over the Kanto region would gather beneath a large tree on New Year's Eve in the area where Tokyo now stands and would don costumes and parade to Oji Inari Shrine to mark the arrival of the new year.
Photo by Carl Court/Getty Images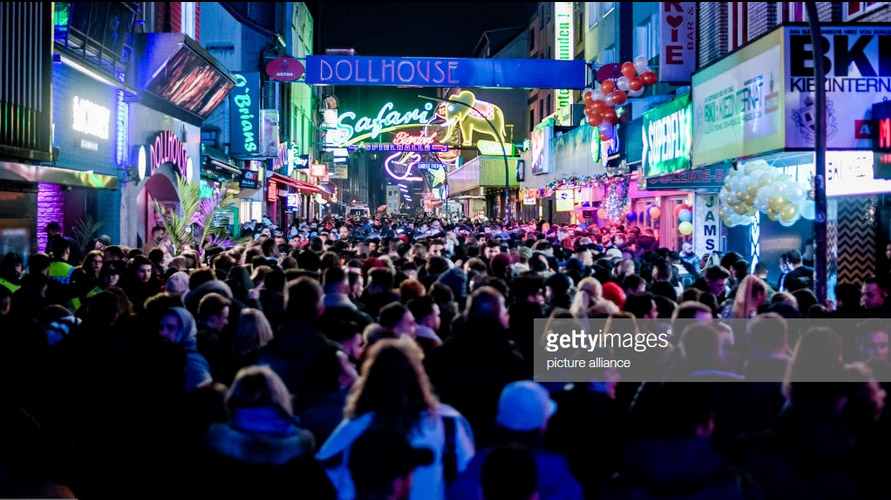 Revelers lined the streets in Hamburg, Germany to ring in the New Year over the Great Freedom near the Reeperbahn.
Photo by Axel Heimken/picture alliance via Getty Images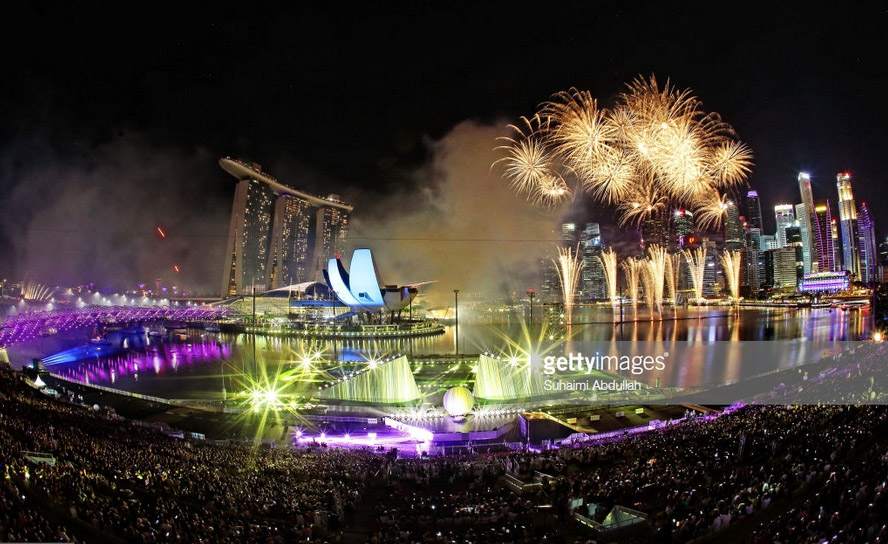 Fireworks light up the night sky as Singapore ushers in the New Year at Marina Bay on January 1, 2019 in Singapore.
Photo by Suhaimi Abdullah/Getty Images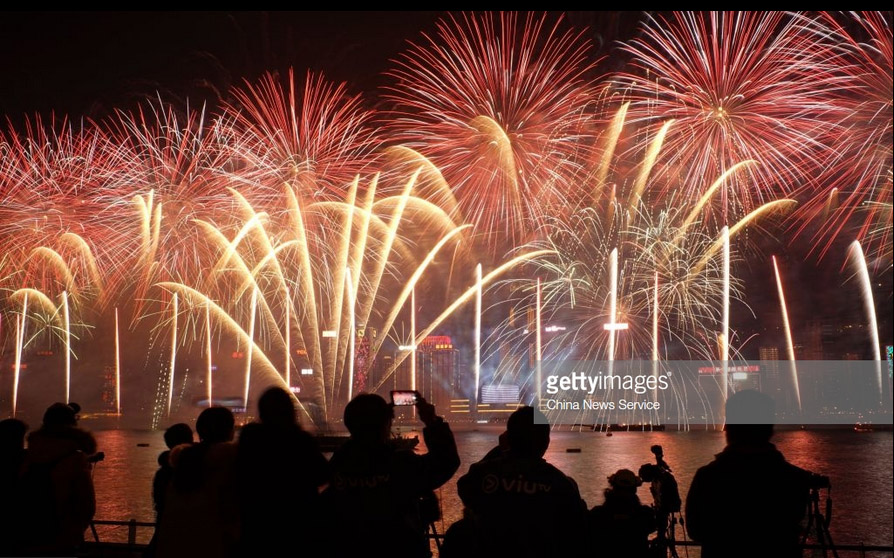 Fireworks light up the sky over the Liujiawan Park to celebrate the New Year's Day on January 1, 2019 in Rizhao, Shandong Province of China.
Photo by VCG/VCG via Getty Images