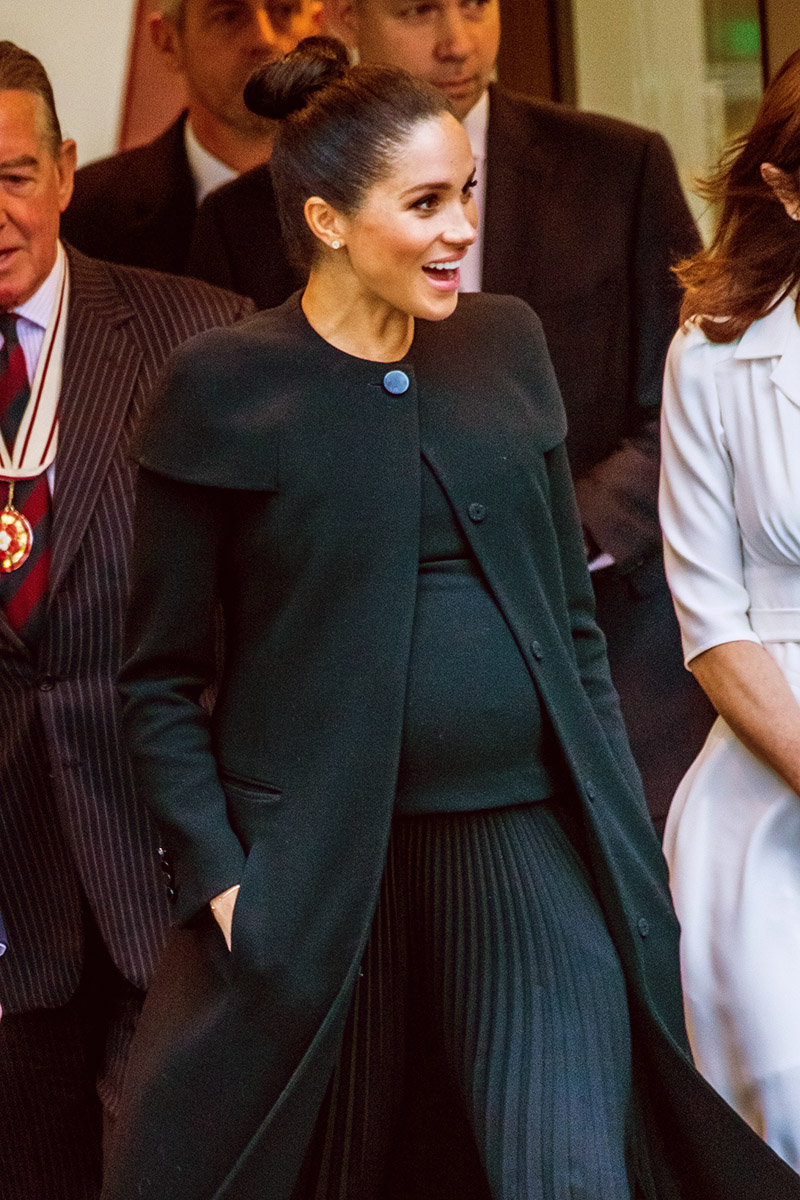 Palace officials are reportedly in "crisis talks" to prepare for Prince Harry and Meghan Markle's impending divorce. The royal couple captured the imaginations of royal watchers everywhere when they tried the knot in May 2018. But even a new baby can't save their troubled marriage.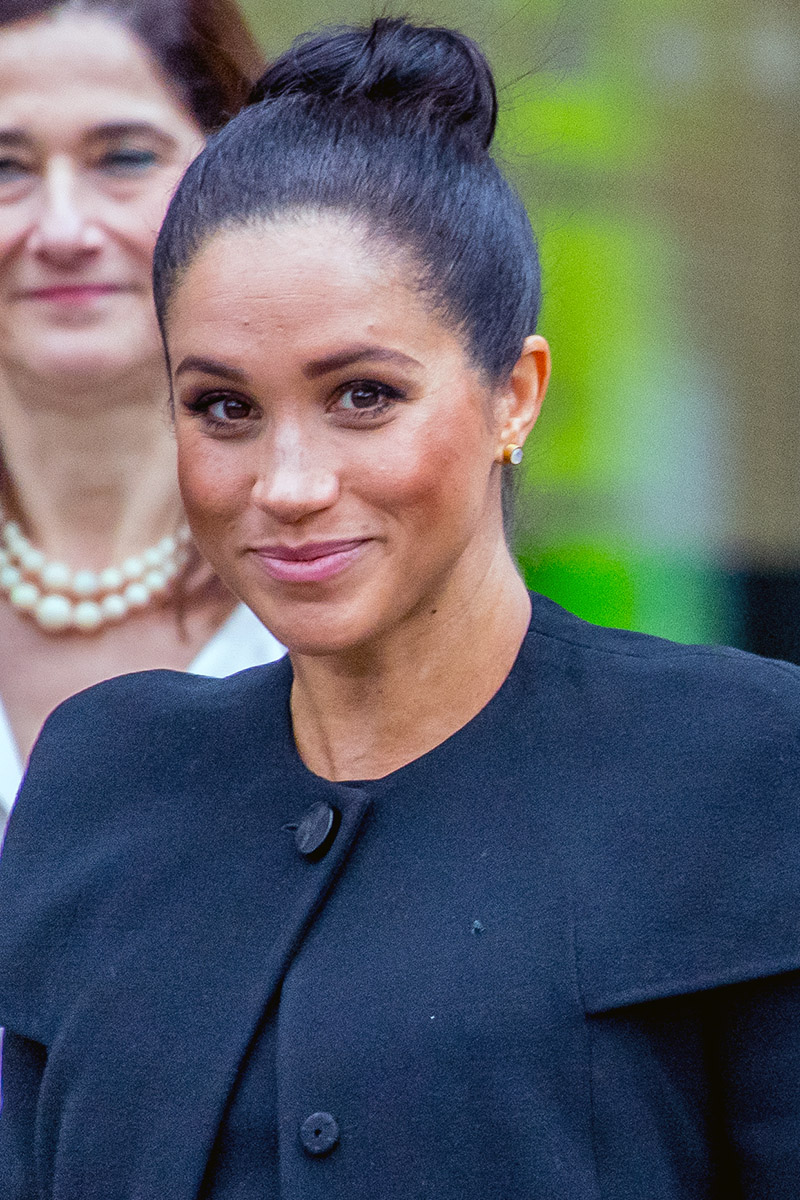 Meghan and Harry have been the subject of divorce rumors for the past 6 months. Meghan is described as difficult to work with after three senior staff members turned in their resignations in less than a year.
The Duchess of Sussex is said to be on unfriendly terms with her sister-in-law Kate and Harry's big brother Prince William.
READ ALSO: High Maintenance' Meghan Markle Accused of Making Prince Harry 'Grumpy'
An exclusive report published by New Idea claims the royals held secret meetings behind closed doors to deal with the inevitable divorce announcement.
"Senior royals and palace officials are in crisis talks over what might happen if their marriage ended," an exclusive source told New Idea.
"Everyone can't believe how the tide has turned - that they went from being so loved by the public, to Meghan making enemies left, right and centre. It's a disaster."
A journalist who traditionally enjoyed a decades-long relationship with the royal family was given the cold shoulder by Meghan and Harry.
Duncan Larcombe, a veteran royal reporter, claims Harry was always accessible to the media before Meghan came along.
The journalist said Harry has become "quite grumpy and aloof from his own inner circle of staff. Harry was always very pally with [his staff], so this is very unlike him."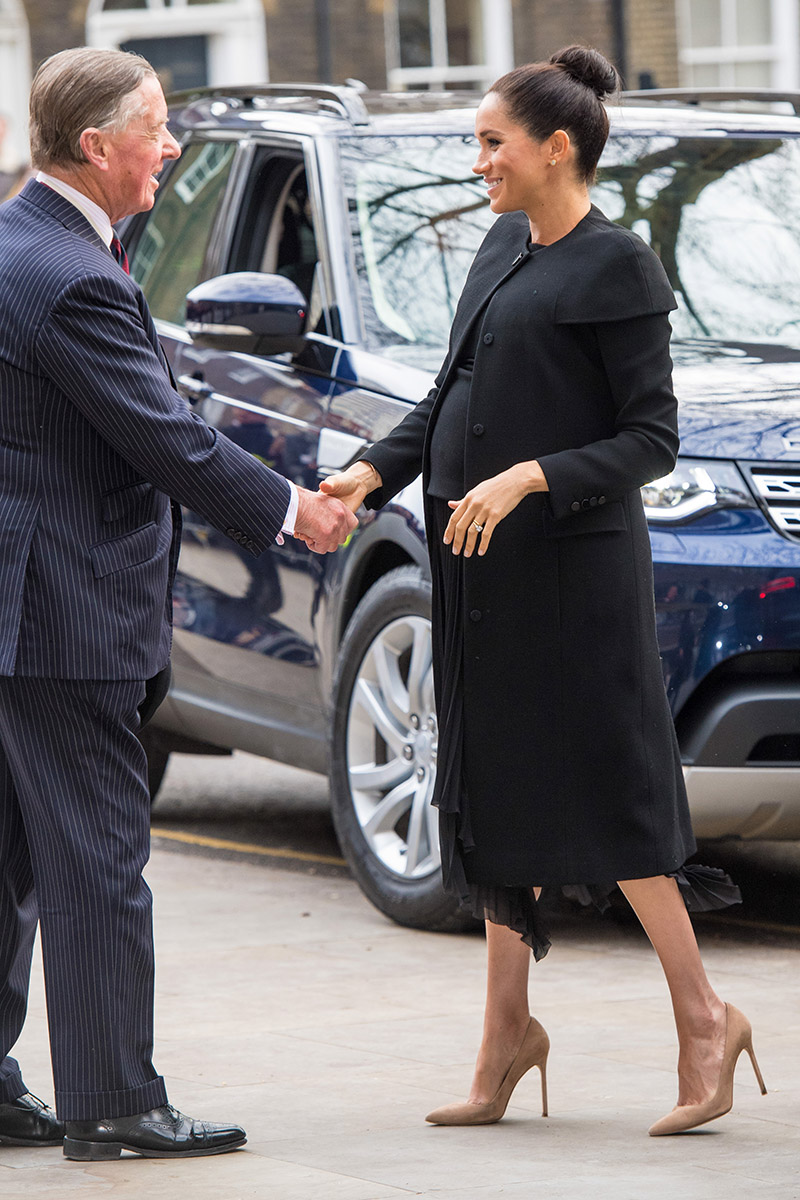 A heavily pregnant Meghan wore Givenchy to visit the Association of Commonwealth Universities on Thursday afternoon in London, England. Her 34-year-old husband did not accompany her to the event.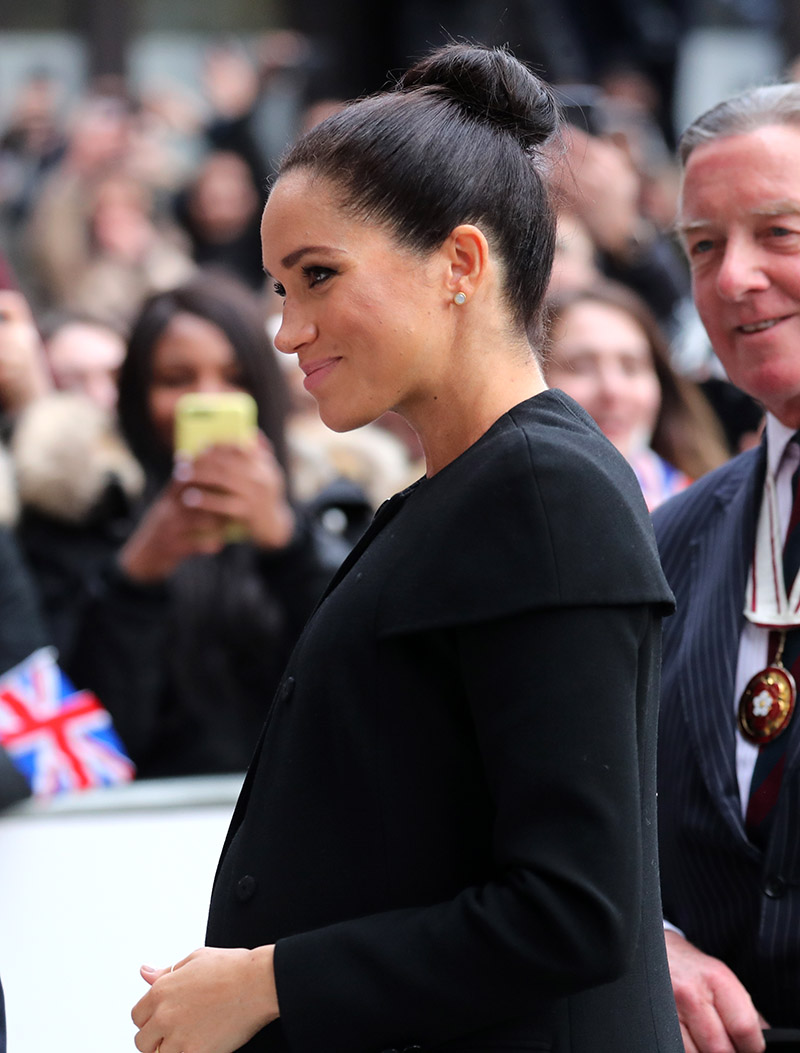 The 37-year-old expectant mum wore her hair in a bun. She was dressed in a black pleated maternity skirt paired with a wool sweater and a Givenchy wool overcoat. She accessorized with a pair of nude heels.
Yahoo news notes that she previously wore the same outfit during Remembrance Day.
Photos by Dutch Press Photo/WENN.com, John Rainford/WENN