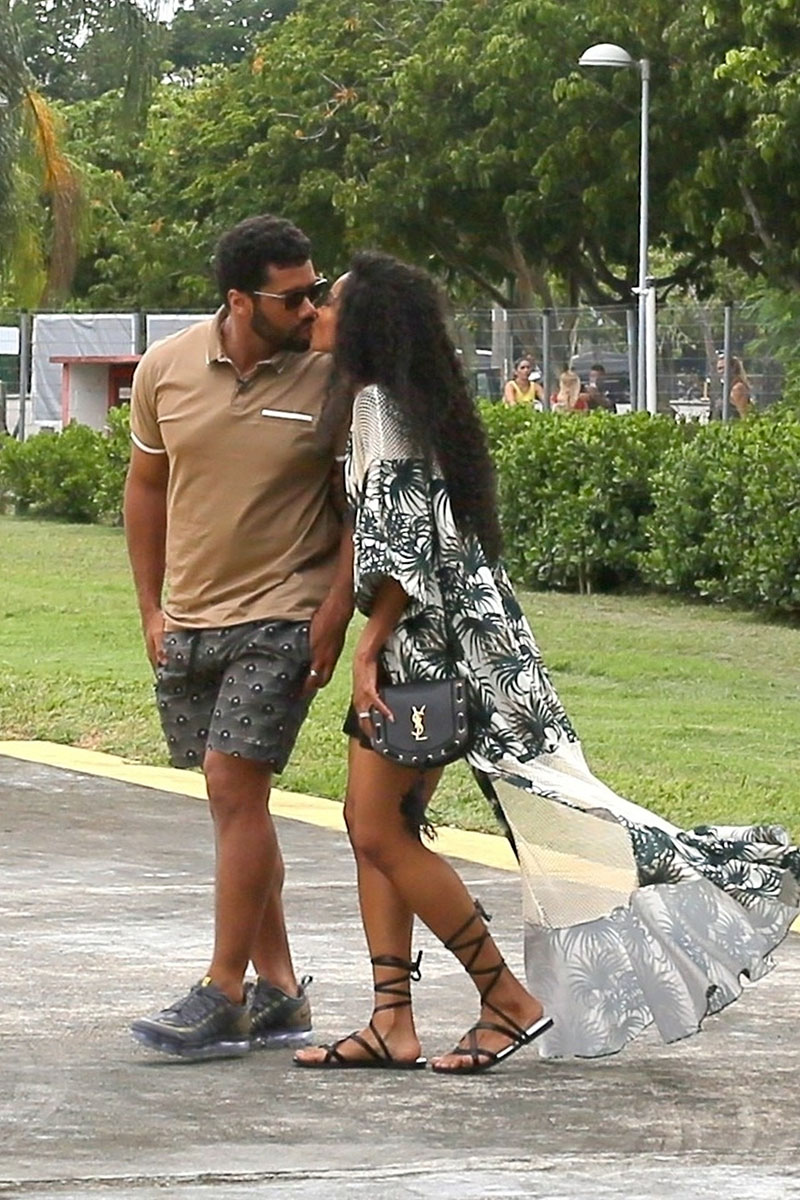 So in love: NFL power couple Russell and Ciara Wilson took to the skies in a helicopter for an aerial tour of Rio de Janeiro, Brazil on Thursday. The happy couple was seen kissing before climbing on board a chopper for a flight over Rio.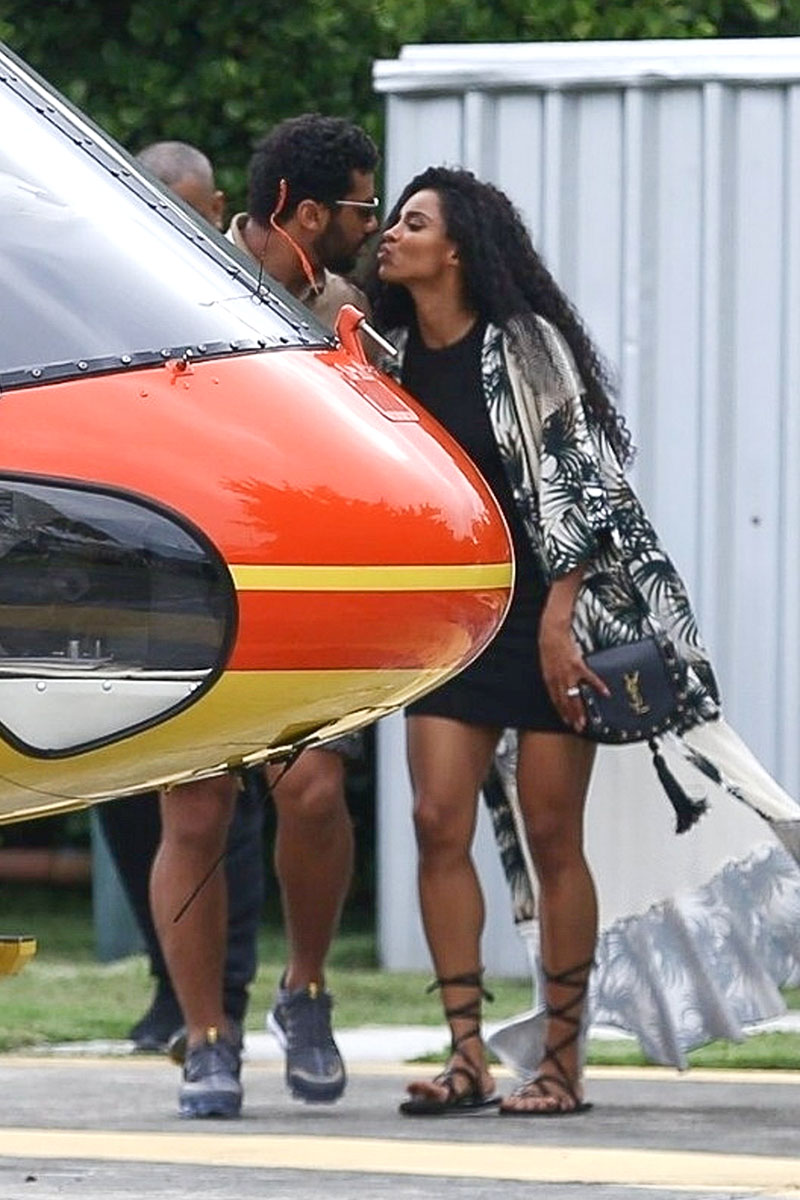 Ciara, 33, and Russell, 30, shared some PDA while before hopping on a helicopter. CiCi was a little nervous before the flight, but Russell assured her she was safe.
The cute duo is in town to celebrate Carnaval 2019. Ciara is set to perform at the Carnaval which kicks off on March 1.
The Seattle homemaker and mom-of-2 showed off her long legs, wearing a cute little black dress under a flowing maxi coat with matching Gladiator style sandals.
Photos by GADE / BACKGRID