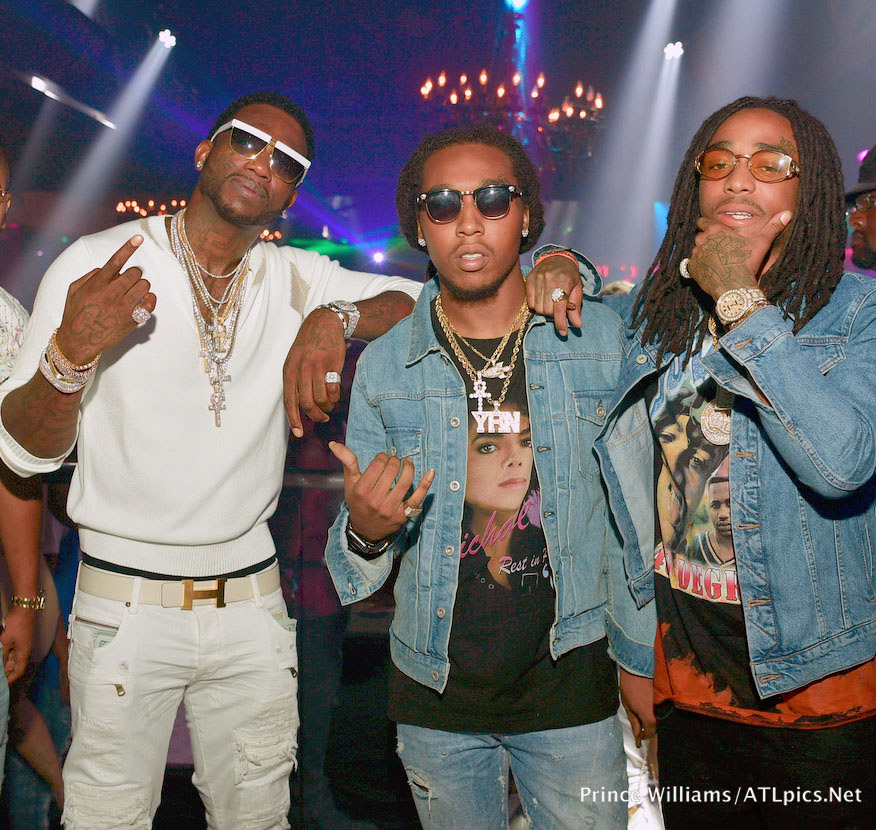 Takeoff, of the rap trio Migos, denies rapper Gucci Mane's claim that he and group member Quavo wore fake diamond chip chains. Takeoff is pictured center with Gucci Mane, left, and Quavo, right. Gucci made the claim in the caption of a video music post he uploaded to Instagram.com for Flashback Friday (#fbf).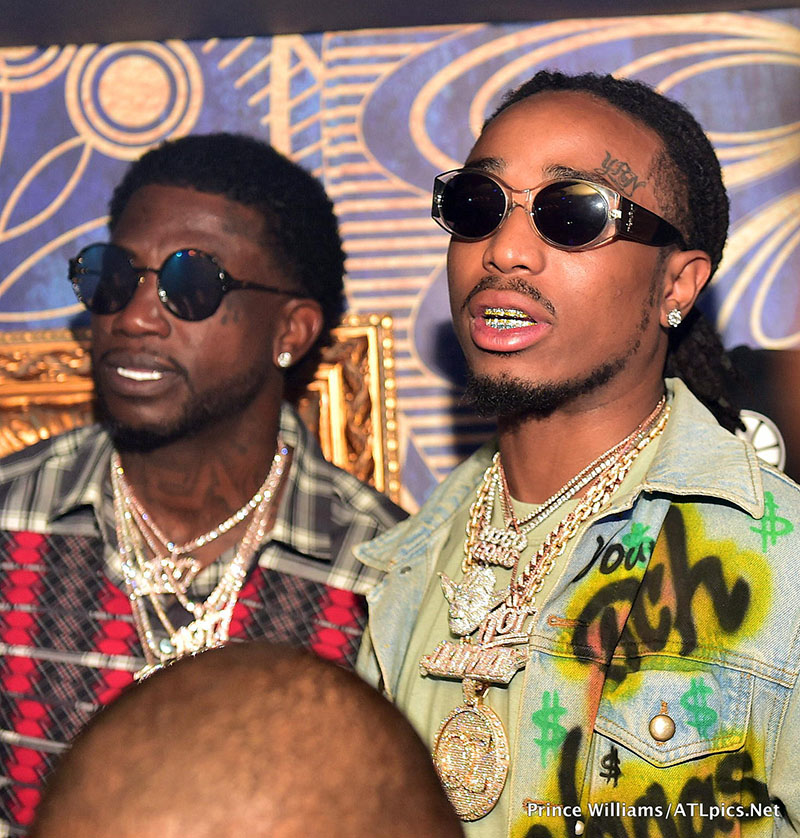 Gucci, left, said the first day he met Migos rappers Takeoff and Quavo, right, in the studio, he took pity on them because they wore fake zirconia chains. He said he generously gave them his own chains so they could throw away their fake chains.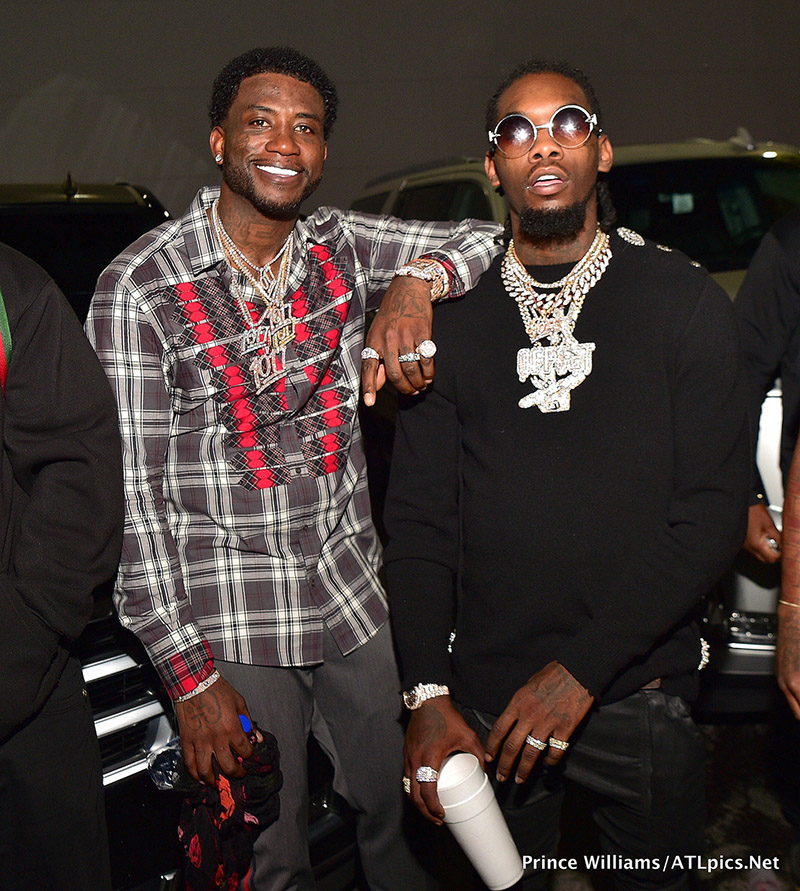 Gucci also claimed Migos rapper Offset, right, who is married to Cardi B, called him from jail to pay his bond.
"The First day I met the @migos @quavohuncho @yrntakeoff both threw away the fake chains they had on cuz I gave them them both the 2chains off my neck … same day @offsetyrn called from jail and told me send racks to his lawyer to get him out and I did that the same day off our first conversation."
Takeoff took to social media to deny Gucci's claim that he wore a fake chain.
"Das Cap U Kno Dat… But I'm So Blessed We Gon Leave It @ Dat… Thank You."
Translation: "That's a lie and you know that. But I am so blessed and highly favored. We're going to leave it at that. Thank you."
Gucci clapped back, saying, "Boi U Cap You Ain't forgot (money bag emoji)."
Translation: "Boy, you are lying. Did you forget you still owe me money?"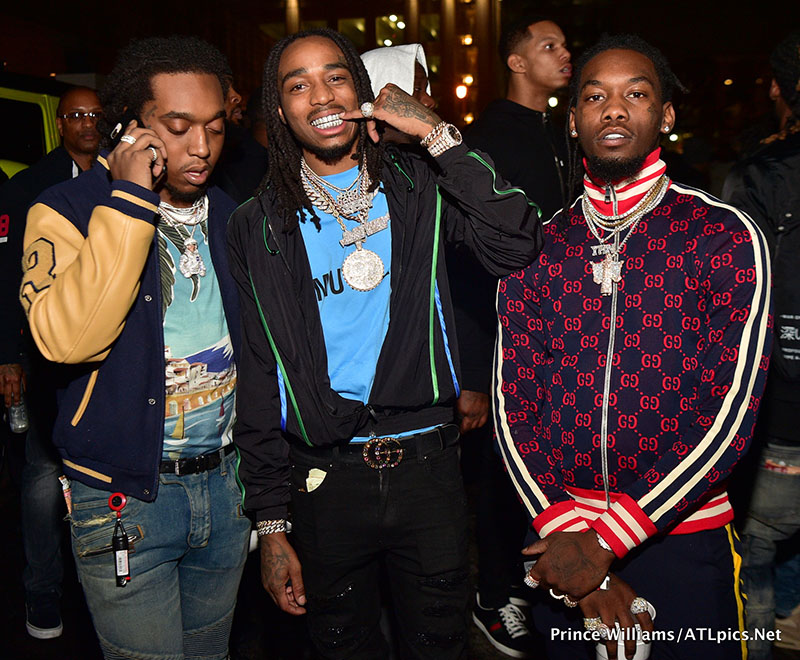 So far, there has been no response from Quavo, center, or Offset, right.

Photos by Prince Williams/ATLPics.net