A shocking video shows the moment a Brazilian supermodel collapsed and died on a catwalk during Sao Paulo Fashion Week. Tales Soares, also known as Tales Cotta, collapsed during the Ocksa fashion show on the last day of SPFW on Saturday, April 27.
The blurred video shows Soares strolling down the catwalk. He turned and tripped on a nylon strap on his sandals. Then he stumbled forward and fell face down on the catwalk.
Soares was pronounced dead at a local hospital. His death is being attributed to a cardiac arrest related to the eating disorder anorexia nervosa. An official cause of death has not been released.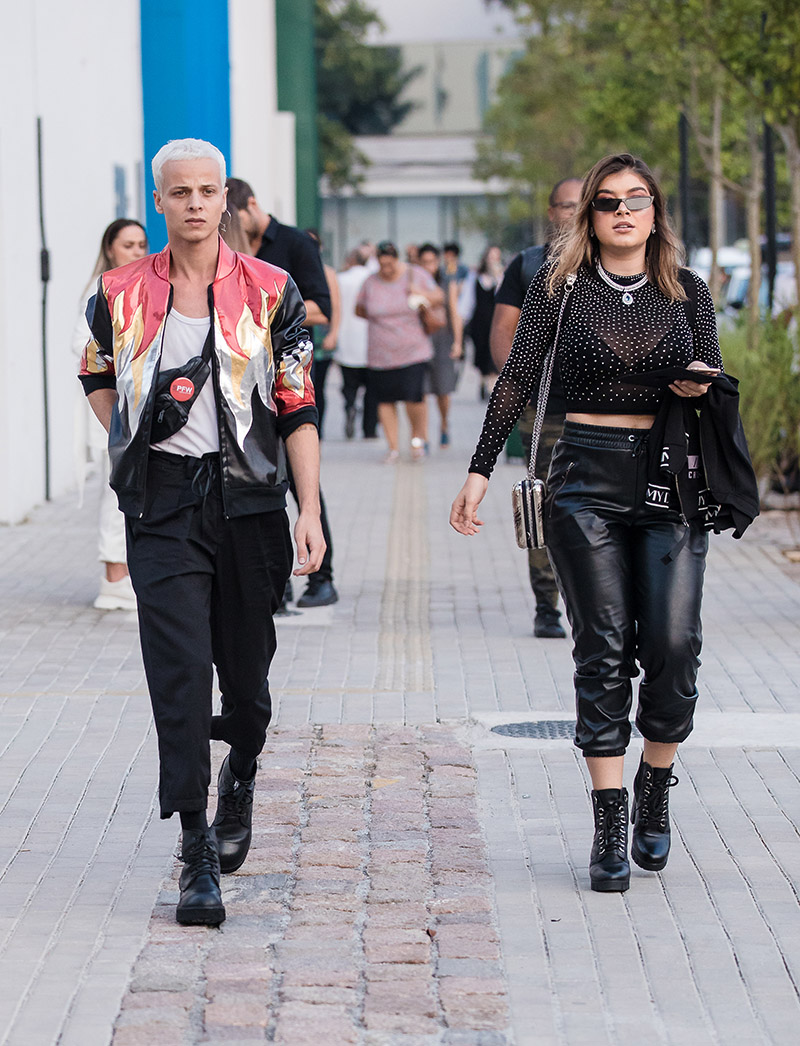 Soares is seen walking with a friend in Sao Paulo on Friday, April 26, the day before he died.
Anorexia nervosa is an emotional condition characterized by the desire to lose weight by refusing to eat.
Bulimia is an emotional condition characterized by binge eating followed by depression, purging or vomiting. Anorexics may severely restrict food intake to the point of starvation.
A person suffering from bulimia may take laxatives or diuretics to prevent gaining weight. They may also work out obsessively.
Photos by Alexandre Schneider/Getty Images, Mauricio Santana/Getty Images